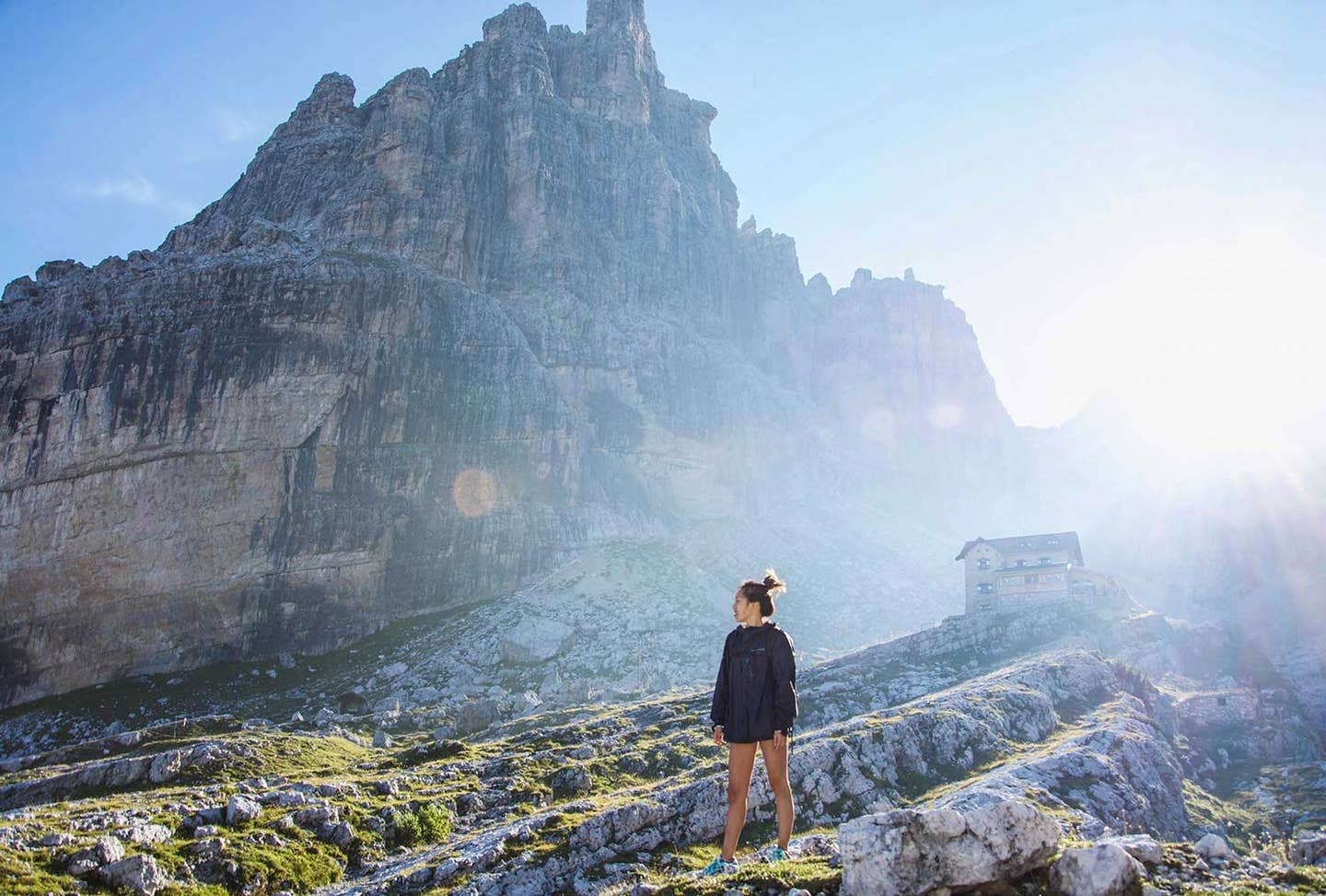 Culture
Meet the SAVEUR Blog Awards Finalists: The 6 Best Travel Blogs
Travel the world through these adventurous bloggers
The SAVEUR Blog Awards are here, and from a pool of tens of thousands of reader nominations we've selected 66 finalists in 11 categories. Now it's your turn to vote for a winner. Cast your ballot here early and often; you can vote as many times as you like by September 12th. Today: meet the finalists for our Best Travel Blog category.
These six travel bloggers are going to give you serious inspiration for your next big trip. Whether it's a food you've never heard of or a destination you've never seen, our intrepid travel blog finalists are covering it all.
The Blog: Somewhere Soleil is the travel diary of a real human, traveling to real places, experiencing real moments. For those that have and have not yet traveled, the purpose of this journal is to encourage bold adventure and stimulate immersion into cultural appreciation. As Soleil chronicles the food, people, and places that come to be a lasting part of her life, she hopes others take joy in seeing the world as she sees it. Soleil seeks to inspire the celebration of life in a world abundant with opportunities worth engaging in, and to understand the beauty of engaging in return.
The Blogger: Little did Soleil Roth know that at four-months-old, her adoption flight from China would be a mere footnote to the food and travel experiences forever consuming her. Raised by two gourmets alongside her own creative eye, Soleil has discovered a deep joy in exploring these natural passions in the world around her. When not traveling, Soleil's post-grad life involves a lot of time in the kitchen where she's most often developing endless recipes for her food blog, thelittlewhitetable.com, hiking the Cascades, reliving her figure skating career, perfecting her Italian language skills, and eating salmon.
The Blog: That's What She Had is a blog about food with no recipes and no reviews. Instead, you'll find stories about the way people eat around the world, be it Texan cowboys cooking biscuits and gravy in the wild, Russian people making weird wobbly meat jello for New Year, or Sri Lankan women breaking coconuts to extract milk at dawn. There are also stories that are only vaguely related to food, like the one about Yulia's husband being fastidious about bananas, so don't take it too seriously. If after reading the blog you'll feel like sharing a dish you've never tried before with a stranger, mission accomplished.
The Blogger: The She in That's What She Had is Yulia, a Russian girl who starts a research of a new country by Googling "What to eat in…" instead of "What to do in…", doesn't mind staying in line for cronut under pouring rain for hours, and reads on the history of pecan pie before trying one. She hopes one day you'll visit a place she recommended and order what she had.
The Blog: to what place is a colorful collection of features and photos aimed to inspire and equip travelers to explore unique experiences and uncommon destinations. Originally created to share stories about living in Africa, Europe, and the Americas, to what place chronicles local and culinary experiences, with a focus on places less frequently traveled. From oyster picking in western Denmark to cycling the dirt roads of Dar es Salaam, to what place seeks to excite people to travel and eat.
The Blogger: J. Nielsen is a Copenhagen-based writer and public health researcher from the U.S. Virgin Islands. Her first job abroad was in Tanzania where she developed a fondness for bustling markets, nyama choma (barbecued meat), and Ndovu beer. She created to what place to share insights and experiences living abroad, and to inspire travelers to engage in the kinds of local and culinary adventures that evoke the same affectionate memories she has of the countries she's called home.
The Blog: 2foodtrippers celebrates the sweet spot where food and travel meet. Not limited to any one type of food or specific destination, this blog inspires readers with fabulous food photography, novel culinary experiences, and real-life personal stories. Available for free, the blog's extensive food guides provide a tempting range of options from cheap eats to fine dining, mirroring how real people like to eat and drink when they travel.
The Bloggers: Daryl and Mindi Hirsch left their comfortable Philadelphia lives in 2014 to travel the world in search of the next great meal. After starting their journey at a breakneck pace, they now travel slowly so they can immerse themselves in each city they visit. This groundbreaking approach enables them to create comprehensive food guides, articles and videos that help travelers find the best food and drinks throughout the world. Many say that they're 'living the dream.' They don't disagree.
The Blog: Tommo & Megsy have visited over 90+ countries during their quest to find the ultimate Food Worth Traveling For. On their blog Food Fun Travel and their podcast "The Dish", they share what they have discovered, to help travelling foodies plan their next perfect foodie vacation. Whether it be a street stall in Calcutta selling 50 cent curry and cooking naan bread in a tandoori oven made from an old oil drum. Or Michelin star excellence that is almost too pretty to eat. They will travel the lengths of the earth to find it, photograph it and then eat it.
The Bloggers: Tommo & Megsy are two roaming food and travel photographers, writers and podcasters with an insatiable passion for seeking out culinary excellence. They have been regularly featured in leading publications such as Forbes, Buzzfeed, Yahoo Travel, news.com.au and more. They were also recently featured on HGTV's House Hunters International series.
The Blog: Illumelation is a travel blog full of adventure, discussion, and human connection. Blogger Mel Legarda created illumelation to inspire others to travel, to shed light on different cultures, and to share beautiful experiences from around the world.
The Blogger: Mel started illumelation in 2015 after moving to Asia. She had always loved writing, travelling, and photography. Her blog name came from the word 'illumination'—she wanted to share meaningful, honest stories that uplifted, motivated, and enlightened others. She started to focus on immersive travel writing, unique personal experiences, and beautiful sun-soaked visuals. It all snowballed from there!