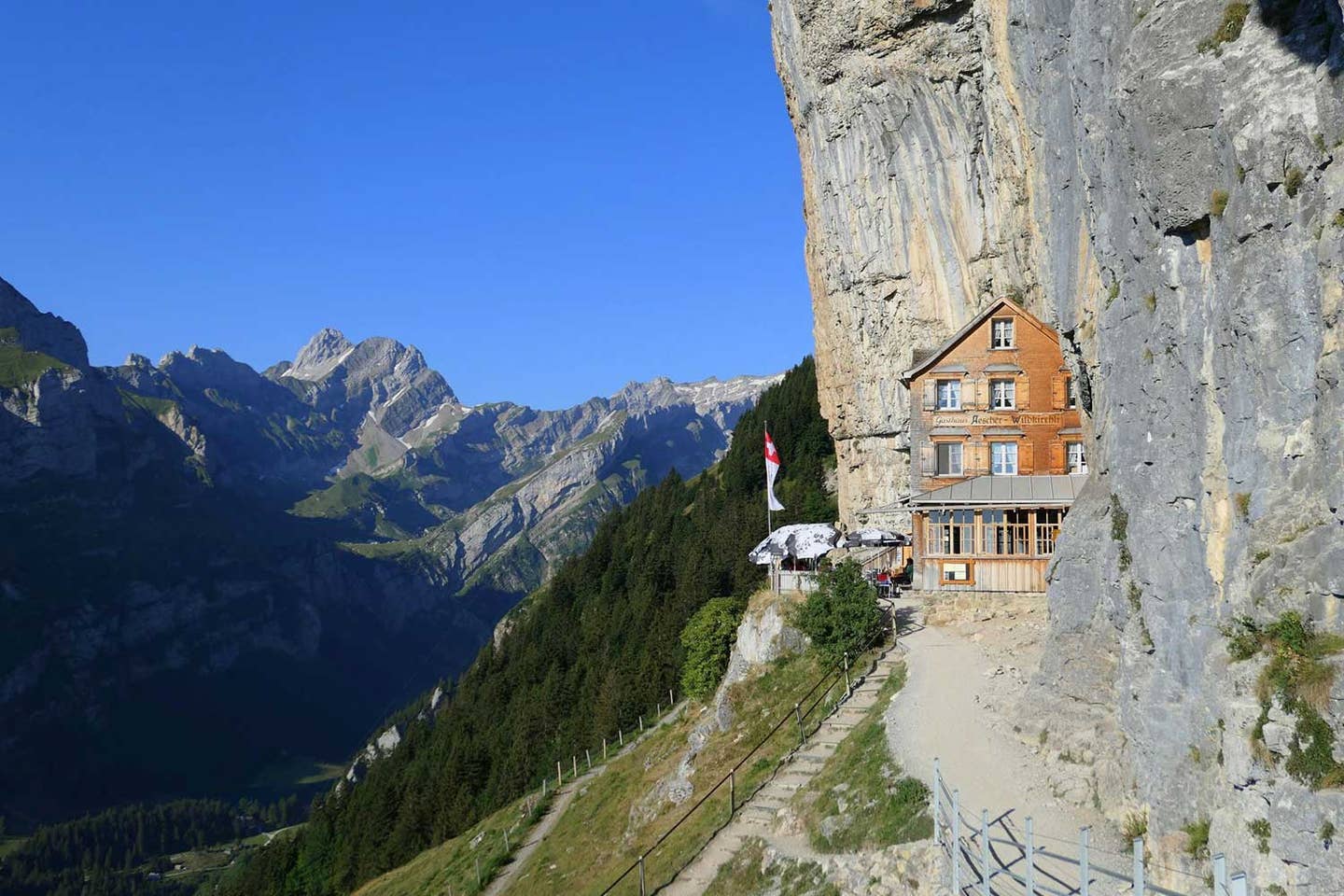 Culture
Meet the SAVEUR Blog Awards Finalists: 6 Hyper-Focused, Fanatically Obsessive Food Blogs We Love
These bloggers are not afraid to get nerdy
The SAVEUR Blog Awards are here, and from a pool of tens of thousands of reader nominations we've selected 66 finalists in 11 categories. Now it's your turn to vote for a winner. Cast your ballot here early and often; you can vote as many times as you like by September 12th. Today: meet the finalists for The Obsessive Award: Best Special Interest Food Blog.
Want to know how to make a jam out of your favorite stone fruits? What about the best way to make a sourdough starter from scratch? These blogs are our go-tos for in-depth knowledge on specialty topics. Check them out!
The Blog: Founded in 2009, Food in Jars is a website dedicated to canning, home cooking, and pantry staples made from scratch. It includes recipes, technique tutorials, book recommendations, and the occasional product review. The primary goal of the site is to make food preservation accessible, approachable, and fun, while always keeping highest food safety standards in mind. Marisa works to bring the art of food preservation firmly into the 21st century, by crafting recipes that use natural sweeteners, are sized to fit modern households, and are creatively seasoned and spiced.
The Blogger: Marisa McClellan is a food blogger, cookbook author, and canning teacher based in Center City Philadelphia. She is the author of Food in Jars, Preserving by the Pint, and Naturally Sweet Food in Jars. Her 4th cookbook, called The Food in Jars Kitchen will be released in April 2019. Marisa cohosts a podcast for obsessed home cooks called Local Mouthful. She has written for a variety of publications, including the New York Times, Taproot Mag, and Edible Philly. You can find more of Marisa's jams, pickles, and preserves (all cooked up in her 80-square-foot kitchen) at foodinjars.com.
The Blog: The Perfect Loaf focuses on baking sourdough bread (and pastry!) from the home kitchen. From humble table-style loaves meant to be shared at the dinner table, to more complex formulas requiring multiple days of fermentation, The Perfect Loaf offers bakers at all levels a place to learn, share, and communicate about baking. The comprehensive yet approachable recipes take the reader from creating their sourdough starter to making their first loaf of sourdough bread, doughnuts, and even pizza dough. Happy baking!
The Blogger: Maurizio Leo is a software engineer-turned-baker who bakes, writes, and photographs for The Perfect Loaf from his home kitchen in Albuquerque, New Mexico. From his first bake, this self-taught baker has been captivated by the natural transformation of flour, water, and salt into healthy and delicious bread. That first loaf has since turned into a countless number, and baking has become an obsession that ensures his hands are in dough every day. Maurizio lives with his wife, two young sons, and German shepherd, Arya—all of whom ensure just about every loaf of bread is already spoken for.
The Blog: Since 2015, Cuisine Helvetica is where you will find Swiss food stories, recipes, and travel ideas from an American living in Switzerland. This blog helps you discover dishes from its four linguistic regions: German, French, Italian and Romansh. In addition, you will find interviews with Michelin-star chefs, advice for visiting alpine restaurants and traditional foods revisited with new ingredients, among many other topics. Through its food, you can also learn about Switzerland's history, geography and culture. The goal is to give a broader perspective of Swiss cuisine, one that extends beyond its famous cheese and chocolate.
The Blogger: Since moving to Switzerland six years ago, Heddi has made it her mission to learn everything she can about Swiss food. Most recently, she worked as a policy analyst in Boston. Today, however, she directs her research skills toward her blog, Cuisine Helvetica, where she documents her experiences cooking, eating, and traveling in her adopted country. Originally from Minnesota, baking a Bundt cake brings her great joy, especially when she can share it with others. When not writing, developing recipes or taking too many photos of her food, she escapes outdoors for a run or hike with family and friends.
The Blog: Tavola Mediterranea (the Mediterranean Table) is a food archaeology blog that offers its readers an opportunity to taste history itself by recreating recipes from the Roman Mediterranean using ancient sources and archaeological records. Tavola's founder and writer, Farrell Monaco, invites her readers to step away from traditional methods of archaeological interpretation and explore food history and ancient recipes through an immersive process of focusing on the food itself by producing 'edible archaeology'. Drawing on archaeological evidence, ancient texts, and art, Monaco's blog has successfully created cross-over culinary content that appeals to foodies, geeks, historians, and archaeologists alike. History truly is delicious.
The Blogger: Farrell Monaco is an experimental archaeologist and food-writer whose research centers on food and food preparation in the ancient Roman Mediterranean. Farrell is recognized for her experimental archaeology projects where she painstakingly recreates Roman recipes using instruction and ingredients sourced from the archaeological, written, and pictorial records. Her method of interpreting Roman recipes is unique in that she considers the sensory aspects of Roman food preparation to better understand the sights, sounds, smells, textures, and flavor profiles that Classical Romans preferred. In her own words, Farrell uses more than just her eyes to interpret Roman food archaeology; she uses elbow grease and her taste buds as well!
The Blog: Why is Bleu cheese blue? What is lactose anyway? Cheese Science Toolkit is meant to be a science guidebook for those who have a special place in their heart for cheese and dairy. The goal is to break down complicated topics like flavor chemistry and microbiology into easy-to-digest chunks. Each post is focused on presenting graphic illustrations and simple animations to visually explain the science behind everyone's favorite dairy product.
The Blogger: Pat Polowsky is a food scientist that specializes in dairy and cheese product technology. In his free time, he enjoys teaching people about the fantastic science and chemistry that goes into the food they eat. It was while he was working at the Wisconsin Center for Dairy Research that he fell in love with dairy products and teaching people about them. His favorite cheese is Dunbarton Blue from Roelli Cheese Haus in Shullsburg, Wisconsin.
The Blog: What do you get when a Moroccan Jew marries a Polish Jew? A Hasidic dancer charming a snake? Spicy gefilte fish? With today's mixing and melding of Jewish traditions, our goals for JEWLISH are to preserve old cultural recipes, share the exciting diversity of Jewish cuisine and invent the ever-changing future of what's eaten on Shabbat dinner tables.