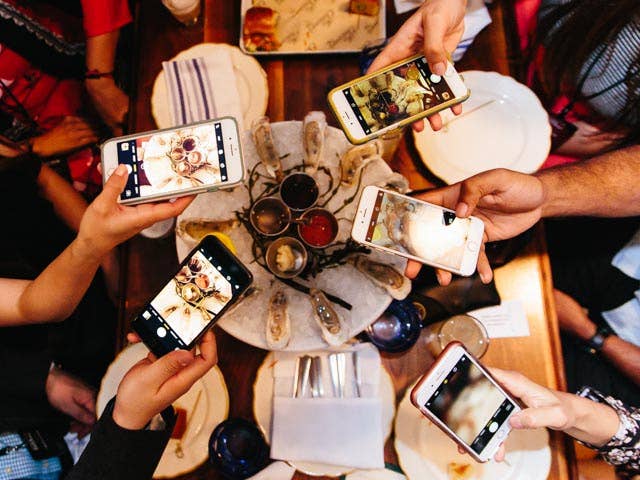 Culture
SAVEUR Blog Awards: Frequently Asked Questions
All your burning questions about this year's Awards, answered
THE 2019 SAVEUR BLOG AWARDS
We'll announce both the nomination phase and voting round on our site, through email, and across all of our social channels. If you subscribe to our newsletters or follow us on social, you'll be able to find out about nominations opening that way.
Winners will be announced online and live at our special event, the SAVEUR Social, in Cincinnati, Ohio in November.
WHICH SITES ARE ELIGIBLE FOR THE SAVEUR BLOG AWARDS?
Any website that's a chronological collection of stories, images, videos, or recipes can qualify for this award (exceptions apply for specific awards; see our category definitions below for more details). The site must have published new content between July 10, 2018 and July 9, 2019; sites that launched before July 10, 2018 and more recently are all eligible. Both professional and amateur sites are eligible for all categories (where "professional sites" are defined as sites that earn income through advertising or other blog-related revenue). Read more about requirements in the category definitions.
WHAT DOES EACH CATEGORY MEAN IN DETAIL?
WHAT'S THE DIFFERENCE BETWEEN NOMINATING A SITE AND VOTING FOR A SITE?
The SAVEUR Blog Awards are constructed in two parts: a nomination phase and a voting round. During the nomination phase, please nominate websites that you think are great. Later, when voting opens, anyone may vote for their favorite from the finalists in each category; the site with the most reader votes in each category will be the Readers' Choice winner. See last year's winners here.
DOES IT MAKE A DIFFERENCE IF MY SITE HAS MANY NOMINATIONS?
Yes, the number of times a site is nominated is taken into consideration when selecting the list of finalists in each category. However, nomination volume is not the only factor. We look closely at each blog nominated.
CAN A BLOG BE NOMINATED IN MORE THAN ONE CATEGORY?
Yes! In fact, we encourage it.
HOW ARE FINALISTS SELECTED?
Each category's group of finalists is selected by a combination of factors including the number of reader nominations and editor nominations. The final group of six blogs per category are chosen entirely at the discretion of SAVEUR editors.
WHAT'S THE DIFFERENCE BETWEEN READERS' CHOICE AND EDITORS' CHOICE WINNERS?
The SAVEUR Blog Awards honor two winners in each category: a Readers' Choice and an Editors' Choice. The Readers' Choice winners are selected by online ballots cast by SAVEUR's audience at large. The Editors' Choice winners are selected by a committee of SAVEUR editors and contributors. Both winners per category are equal in honor, and both will be invited to join us at our SAVEUR Blog Awards celebration. It is possible for the same blog to be selected as a winner by both readers and editors in the same category.
CAN A BLOG ONLY BECOME A FINALIST FOR A CATEGORY IN WHICH IT WAS NOMINATED?
SAVEUR editors will be looking through every blog that's submitted. If, for example, we realize that a blog submitted in one category would be a strong contender in another, we reserve the right to re-categorize it.
WHAT IF MY BLOG DOESN'T FIT IN ANY CATEGORY?
We designed these categories to be inclusive of all formats, styles, and approaches to food, drink, dining, cooking, and culinary travel. If your blog seems ill-suited to virtually all categories, submit it under the closest one you can think of, and we'll re-categorize it if necessary.
CAN I NOMINATE MY INSTAGRAM ACCOUNT OR ANOTHER NOT-QUITE-BLOG?
For most of the categories: no—but read on for exceptions. Because these awards are designed to honor blogs in the traditional sense (read: regularly-updating online publications displaying original, not-previously-published content), we don't accept nominations for Twitter accounts, Facebook pages, or static websites that don't update content regularly. Tumblrs and aggregator sites are welcome, but they will be judged on their original content, not just reposted/curated food stories from around the web. See exceptions here for the video and Instagram categories.
HOW ARE THE FINALISTS SELECTED?
After the nomination period closes, SAVEUR editors evaluate all the nominated sites and select their favorites in each category. Up to six blogs can be finalists in each category. We'll announce the finalists on saveur.com, at which point voting will open.
MY SITE IS A FINALIST. DOES IT MAKE A DIFFERENCE IF I GET LOTS OF VOTES?
Yes! The site with the most votes in each category will be that category's Readers' Choice winner. This is where it's time to rally the troops: get your friends, family, fans, and readers to come vote for you!
If your question isn't answered here, email us at blogawards@saveur.com or tweet it to @SaveurMag with the hashtag #savblogawards. We'll check both spaces regularly and update the FAQs accordingly.