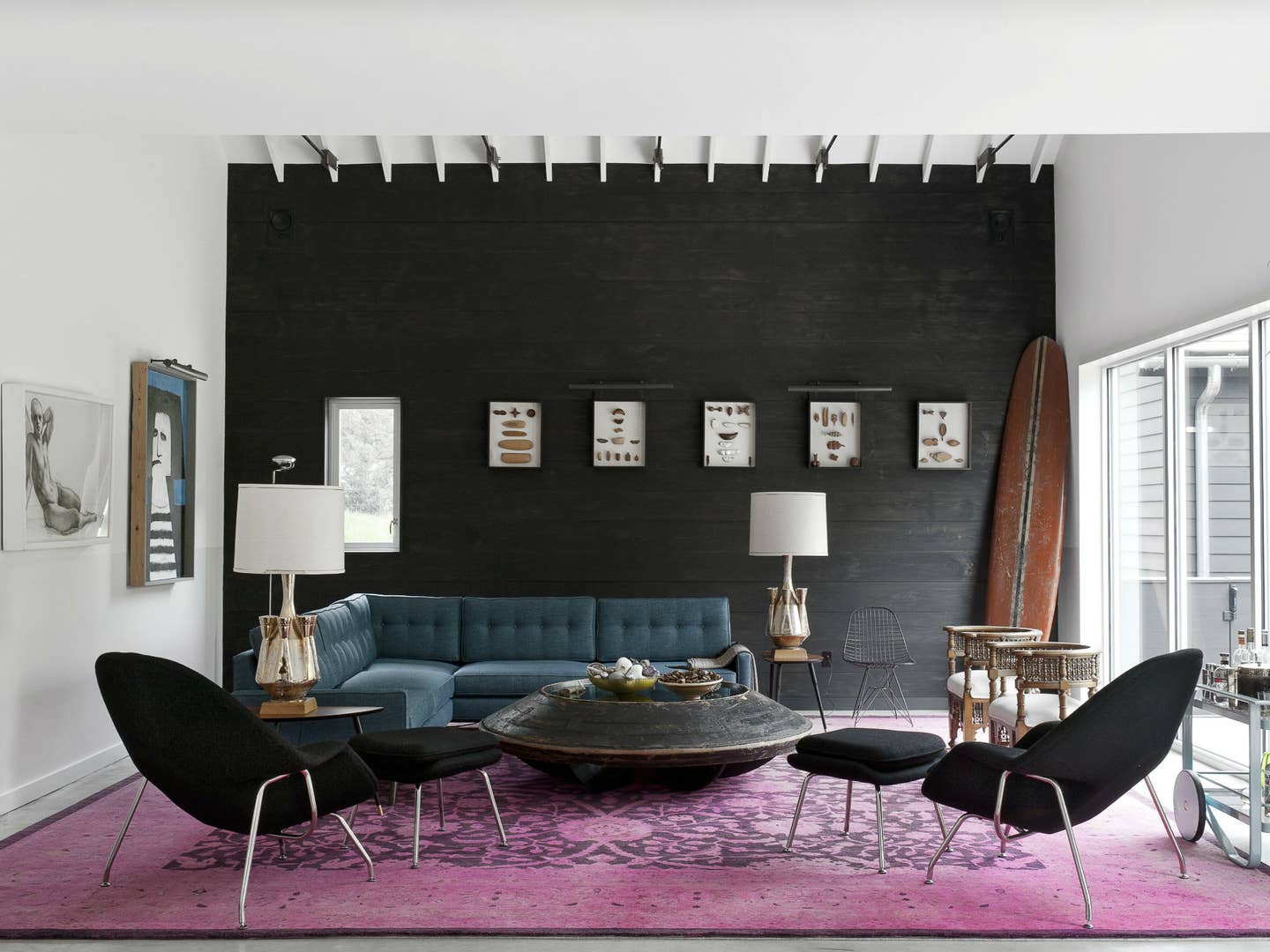 Culture
Meet the SAVEUR Blog Awards Finalists: 6 Design Blogs Inspiring Us to Redecorate
Home and style bloggers with impeccable taste in and out of the kitchen
The SAVEUR Blog Awards are here, and from a pool of tens of thousands of reader nominations we've selected 78 finalists in 13 categories. Now it's your turn to vote for a winner. Cast your ballot here early and often; you can vote as many times as you like by August 31st. Today: meet the finalists for our Best Style and Design award.
Whether it's planning the perfect packing list for an upcoming trip or creating the best table setting for a dinner with friends, these bloggers are bringing ideas to every part of your life.
The Blog: Apartment 34 offers inspiring ways to add sophisticated style to your life. They share modern décor, classic style, must-make food, wanderlust-worthy travel—all the good stuff that makes the day-to-day a little better.
The Blogger: Erin Hiemstra began channeling her obsession with design and style into the emerging world of blogging in 2007 as an escape from her desk job. Nearly 10 years later, Apartment 34 is a must-read for the style savvy around the globe who appreciate a sophisticated aesthetic and an elevated approach to modern living. Today, Erin can regularly be found running around San Francisco (or far flung spots around the globe), her toddler in tow, treasure hunting for her newly renovated historic Victorian home or searching out the newest boutiques, hottest restaurants and best cup of coffee to keep her blogger motor running.
The Blog: Established in 2010, Savvy Home is a shoppable online decor destination providing inspiration and décor services to savvy millennial women. Savvy Home aims to provide superior home décor shopping, editorial content, and décor services to smart and discerning readers, giving them the right tools to decorate their homes, and to live a life well lived.
The Blogger: Gabrielle Savoie is the founder of Savvy Home, and the home décor editor for MyDomaine. She studied Interior Design after high school, and graduated cum laude from Concordia University with a B.A. in Communication Studies, and a Graduate Diploma in Business (E-Commerce) from HEC Montreal. When she's not writing, Gabrielle can also be found exploring the city in search of the next best restaurant, or playing tennis with her friends and family. She currently lives in New York City.
The Blog: Spanning food, entertaining and lifestyle, EyeSwoon is a destination for creativity, a place to transform ordinary life into a feast for the eyes. Here, founder Athena Calderone shares her own recipes and designs and also joins forces with likeminded tastemakers, including acclaimed chefs and designers, to provide a glimpse into their creative process while concocting the swooniest of meals and spaces. Through these creative journeys, EyeSwoon lifts the curtain on inspiring food, design and decor, demonstrating that often all it takes are simple ideas and thoughtful execution to turn our surroundings into a place that makes the eye swoon.
The Blogger: Athena Calderone is a lifestyle designer with an eye for the unexpected. An innately visual person, she believes beauty comes from self-expression—and that self-expression is about giving yourself license to be more than one thing. Her work as an interior designer, home chef and entertaining expert embraces the use of unusual pairings while focusing on simple ideas and thoughtful execution. The result is design with texture and authenticity, all captured on her lifestyle site Eye-Swoon.com. Here, her love of food, interiors and entertaining are seamlessly combined into one sophisticated and eclectic destination.
The Blog: Dine x Design is a celebration of style as it informs a love of entertaining, a passion for cooking, an abiding interest in creative people and an appetite for a well-designed lifestyle. Come for the glorious parties (cocktails included), stunning interior decor, and inspiring interviews and go with all the tips, ideas, how-to's, and advice that will have you serving up style in no time.
The Blogger: A creative director who has turned her passion for design to the table, Kristin Guy is the visionary curator behind Dine x Design. Alluring products, creative people and gorgeous spaces are the stuff of story for her, while brilliant recipes, entertaining know-how and impeccable styling are her stock in trade. With a unique ability to inform and inspire, Kristin has created a site that is both about discovering and doing, a journey into a place where the dish and the home is as beautiful as it is delicious.
The Blog: InteriorMad is for everyone who loves interior design, books and movies. The idea is to stylize the interiors whose descriptions can be found in literature or films. Blogger Barbara Bienias' suggestions are based on some clues in the text, but mainly on her impressions driven from the whole book or movie. Her readers can learn how to decorate their house in a particular style, but she always hopes they'll feel enticed to read a book or watch its film adaptation. She hopes they'll find inspiration to change something in their life, because life is made of small things. We should cherish them.
The Blogger: Barbara Bienias is an eager learner, avid reader, and inspiration seeker. She holds a Ph.D. in British Literature and has spent most of her adult life researching the Early Modern Period. Her life is filled with reading, writing, homemaking and pursuing her dreams. She loves interior design and arts and crafts. She tries to combine her passions for books, films, and design in InteriorMad – a blog that is an outcome of her heart's desires. She actually likes cooking and entertaining guests. She's Polish. Her motto is, "If your dreams don't scare you, they're not big enough".
The Blog: The Kitchen Designer's purpose is to explore new ways of thinking about kitchen design. They share thoughts on the process of kitchen design, explore fresh ideas, emerging trends, and also redefine (or celebrate!) tradition.
The Blogger: Susan Serra is "kitchen obsessed." She blogs about a number of topics in kitchen design and remodeling, and she even offers consulting services through her blog.