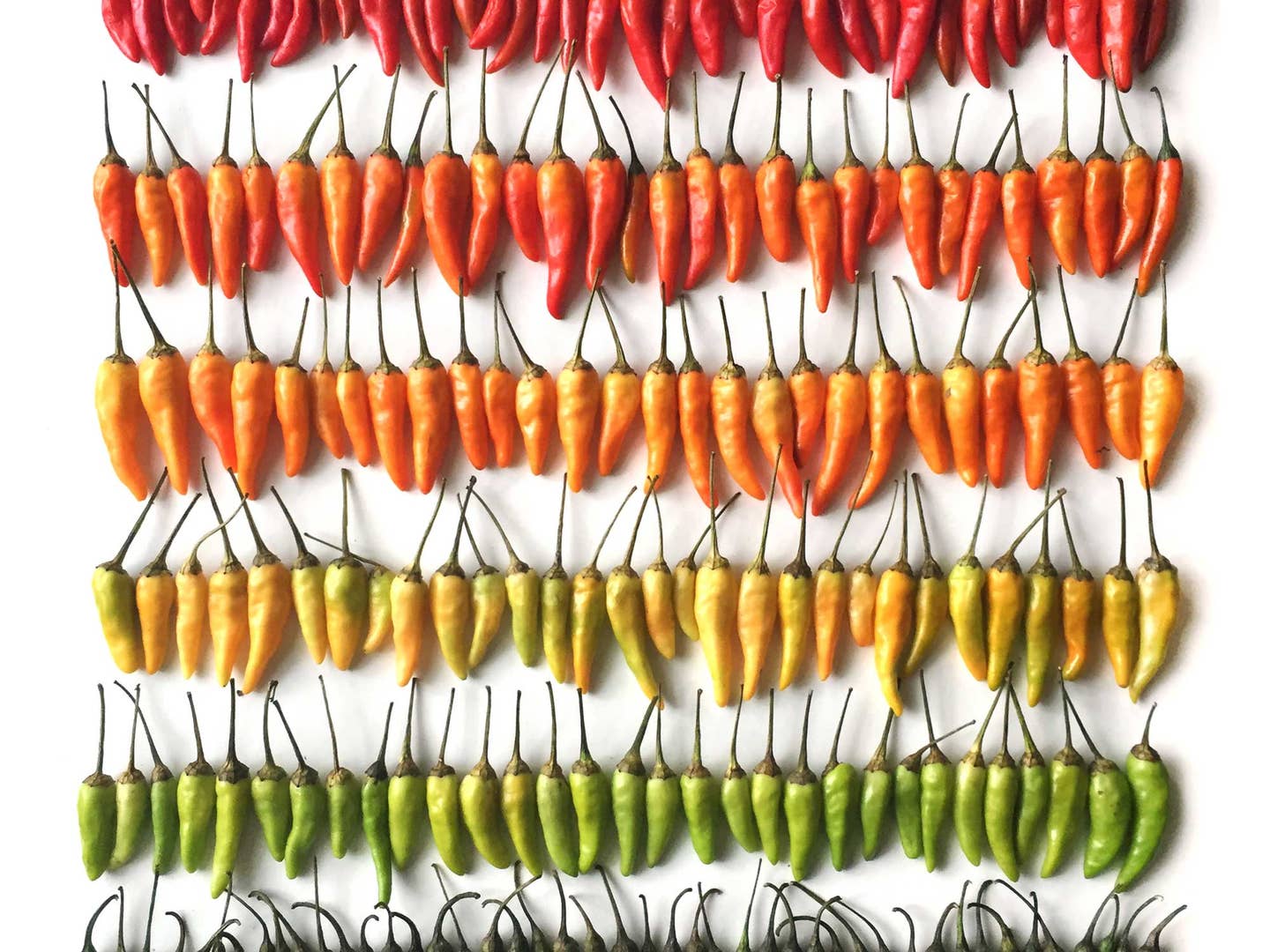 Culture
Meet the SAVEUR Blog Awards Finalists: 6 Must-Follow Food Instagram Accounts
Far-flung travelers, avid home cooks, and one person who's really, really into bread
The SAVEUR Blog Awards are here, and from a pool of tens of thousands of reader nominations we've selected 78 finalists in 13 categories. Now it's your turn to vote for a winner. Cast your ballot here early and often; you can vote as many times as you like by August 31st. Today: meet the finalists for our Best Food Instagram category.
These six Instagrammers are proof that it takes more than just a pretty photo of dinner to curate a beautiful Instagram feed. They each bring a different perspective to their accounts, and their photos and videos tell a story of something more than just what makes food nice to look at.
The Instagram: Breadface Blog's goal is to fill a space that went unnoticed before, to indulge an impulse, to elicit laughs and erections, and to worship bread.
The Instagrammer: The blogger behind Breadface Blog's primary goal is to give the people something they didn't ask for.
The Instagram: @dad_beets is simply one passionate (and overly meticulous) modern-day dad expressing himself through home-cooked meals and food adventures. It's playful, it may result in occasional hunger pangs, and it's 100% authentic. He wants to inspire people to think differently about everyday foods. Scrap the recipes, step outside of your comfort zone (hey, it's just food!). Don't be afraid to experiment and challenge yourself—and try to have a ton of fun while you're doing it. Because if you're not having fun in the kitchen, honestly…what's the point?
The Instagrammer: Dad. Husband. Lover of carbs, cheese, and all-day breakfast. He's a lifelong Californian currently living in Los Angeles with his beautiful wife and two ridiculously handsome little dudes, ages two and three. In his (nonexistent) spare time, he enjoys relaxing on the beach, listening to music, gardening in the backyard, fine-tuning his #dadjokes, and, of course, experimenting in the kitchen. His travels across the globe have had a massive influence on his cooking, and he draws a ton of inspiration from bloggers and fellow Instagrammers. His final meal? Either tacos or a breakfast sandwich (runny egg, please).
The Instagram: David's Instagram account aims to place food in its context, and to take his followers beyond the dish by documenting ingredients and markets, and the people who grow, produce, sell and cook our food.
The Instagrammer: In 1985, Michigander David Hagerman headed off to Chengdu, China with a Canon AE-1 and 12 rolls of film; he hasn't stopped photographing since. Eight years ago he quit his job to travel and photograph full-time. He shoots food and travel for publications like the New York Times, the late SBS Feast (Australia) and Lucky Peach, and photographs cookbooks on location (Malaysia, most recently) and in the studio. When not on assignment, David runs photography workshops in his adopted home of Penang and around the world. He is obsessed with breakfasts. Hawkers are his heroes.
The Instagram: Yellowfingers features recipes such as healthy breakfasts (think acai bowls, wholewheat yogurt pancakes) and sinful desserts (chocolate speculoos lava cake, anyone?) to satisfy that sweet tooth. Instagrammer Charlene Mok loves trying out various recipes and adding her own twist to them, such as replacing certain ingredients with healthier options or using less sugar/oil. She hopes to spread the importance of nourishing the body with a well-balanced diet and convey that healthy food can be delicious and simple to prepare. Other posts include food reviews or personal musings where she talks about her staycations and travels.
The Instagrammer: Charlene Mok describes herself as a fruit bat with a strong love for clean, healthy food, but her guilty pleasures include chocolates, matcha desserts and granola. She believes in everything in moderation. Her favorite place in her home is definitely the kitchen—most of the time she's either eating, baking or cooking. She began dabbling with her whisk and spatula when she was 13 under the influence of her parents, who take pride in feeding us well. As a foodie with wanderlust, she loves checking out cafes all over the world and snapping food that makes her go shutter-crazy.
The Instagram: Food Minimalist began as a visual journal to document Instagrammer Lucia Lee's dependable go-to dishes, and it has started to include appealing food products and memorable restaurant meals. Almost everything is captured in a minimal no-frills style because Lucia is too self-conscious in public, and at home, there is a patient and hungry husband waiting for her to take "just a quick pic." With her feed, she wants to inspire viewers to explore new simple recipes, local food establishments, or even unfamiliar ingredients.
The Instagrammer: Lucia Lee a self-taught home cook, adventurous eater, and an educator living in Brookline, a suburb of Boston. When she travels, she likes to research local eateries and specialties to try. She recently sampled hákarl...and she'll leave it at that. In her spare time, she likes to read about food, discover new recipes, bake cookies for her students, and stink up her condo by making kimchi.
The Instagram: Wright Kitchen sees food as an art and an opportunity to do something creative. Instagrammer Brittany Wright is working on a life goal to teach herself how to cook everything and anything. She also enjoys the science behind food and experimenting with flavors.
The Instagrammer: Brittany Wright is a Seattle-based food photographer who sees food as an opportunity to do something creative, not just tasty. Her art focuses on food culture, as well as its aesthetic, and she showcases the beauty of locally produced foods. Brittany has been featured in numerous media outlets including The Food Network, Buzzfeed, Business Insider, New York Magazine, and Forbes. She has created sponsored images for Samsung, Buzzfeed, Fresh, Food&Wine, Target, and Belvedere Vodka. Brittany's favorite food produce often changes with the season but she'd be unlikely to complain if cherry season was year-round.