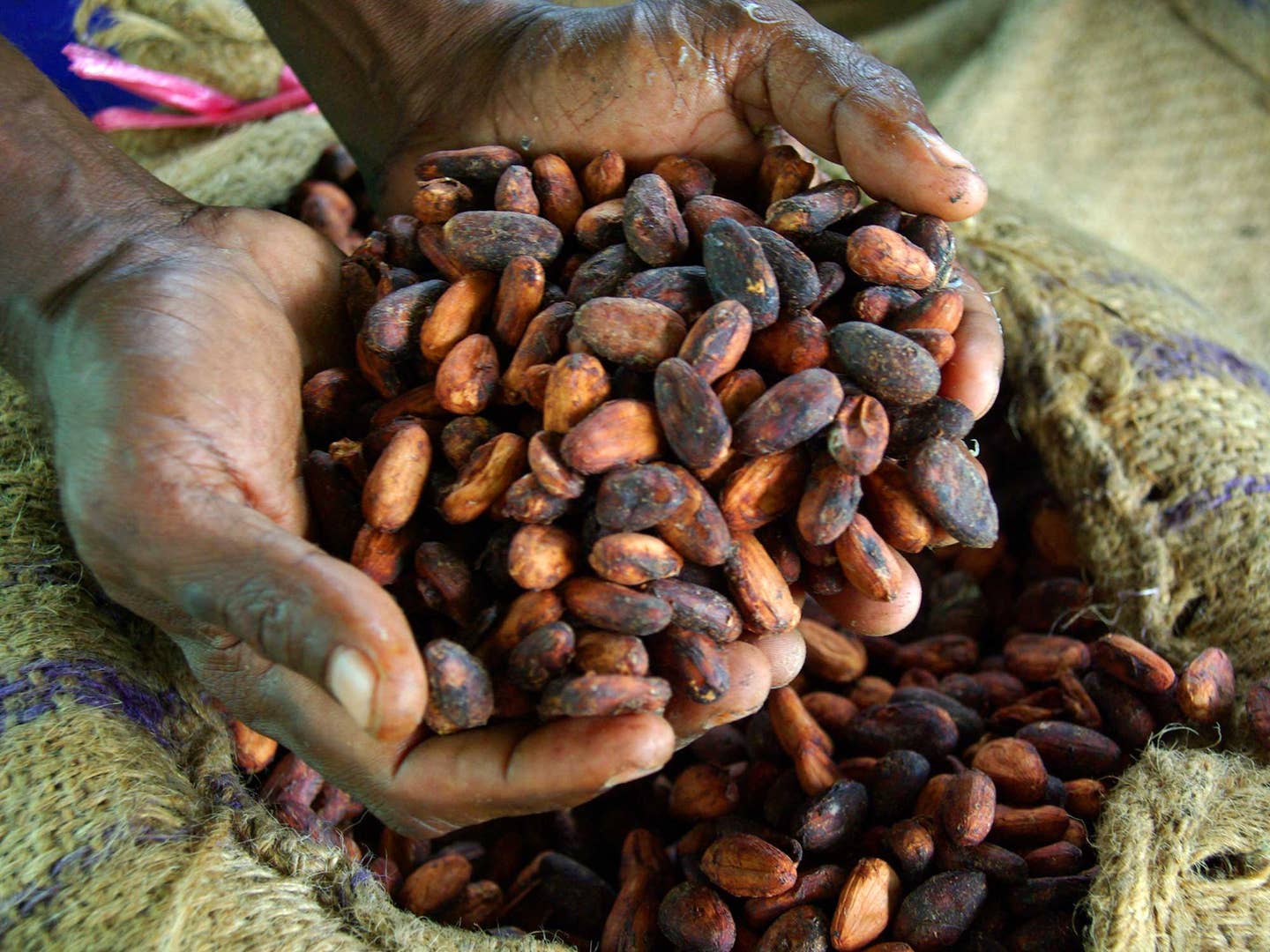 Culture
The Chilling Connection Between Chocolate and Child Slavery May Be Getting its Day in Court
Nestlé, the world's largest food manufacturer, is accused of turning a blind eye to human trafficking and forced labor
In one notorious long-running lawsuit, first filed in 2005, Nestlé (both its United States and Swiss units) was sued for violating the Alien Tort Statute by turning a blind eye to widespread child trafficking, forced labor, and slavery in the Ivory Coast. The original Doe vs. Nestlé SA case was appealed on grounds that the captivity occurred overseas—a motion to dismiss the case was ultimately refused by the U.S. Supreme Court. But now, according to Bloomberg, six men who were forced into slavery as children will have a second chance to bring their story to light.
Now adults, the men hope that a Los Angeles-based federal judge will allow their case to move forward. The suit, which also names Cargill Inc., chronicles graphic details of severe beatings, psychological abuse, and grueling work hours. It contends that Nestlé, the world's largest food manufacturer, was aware of such practices but did nothing to prevent them. The six plaintiffs, taken from Mali and sold to plantations in the Ivory Coast, represent a group of more than 1 million children who work as cocoa laborers in the Ivory Coast. Some of them are as young as five years old. According to the suit, abuses range anywhere from working 14 hours a day under the surveillance of armed guards, being forced to drink urine, and having open wounds sprinkled with salt and pepper.
Legally speaking, there are years' worth of Supreme Court precedents that deny human rights cases from being brought by foreigners and non-citizens. But Terry Collingsworth, the lawyer for the plaintiffs, argues that "the [Supreme Court] justices left just enough room to get a foot in the door if the alleged aiding and abetting occurred in the U.S."
Whether the case succeeds or fails, its publicity may open the door for conversations about our dependence on overseas labor, especially in the food industry. To even get the case in a courtroom, however, the plaintiffs' lawyers will have to prove that the offenses "touch and concern" the United States, a new requirement set by the Supreme Court in regards to the Alien Tort Statute. A federal judge will give his ruling on Friday.
More From The Sugar Files