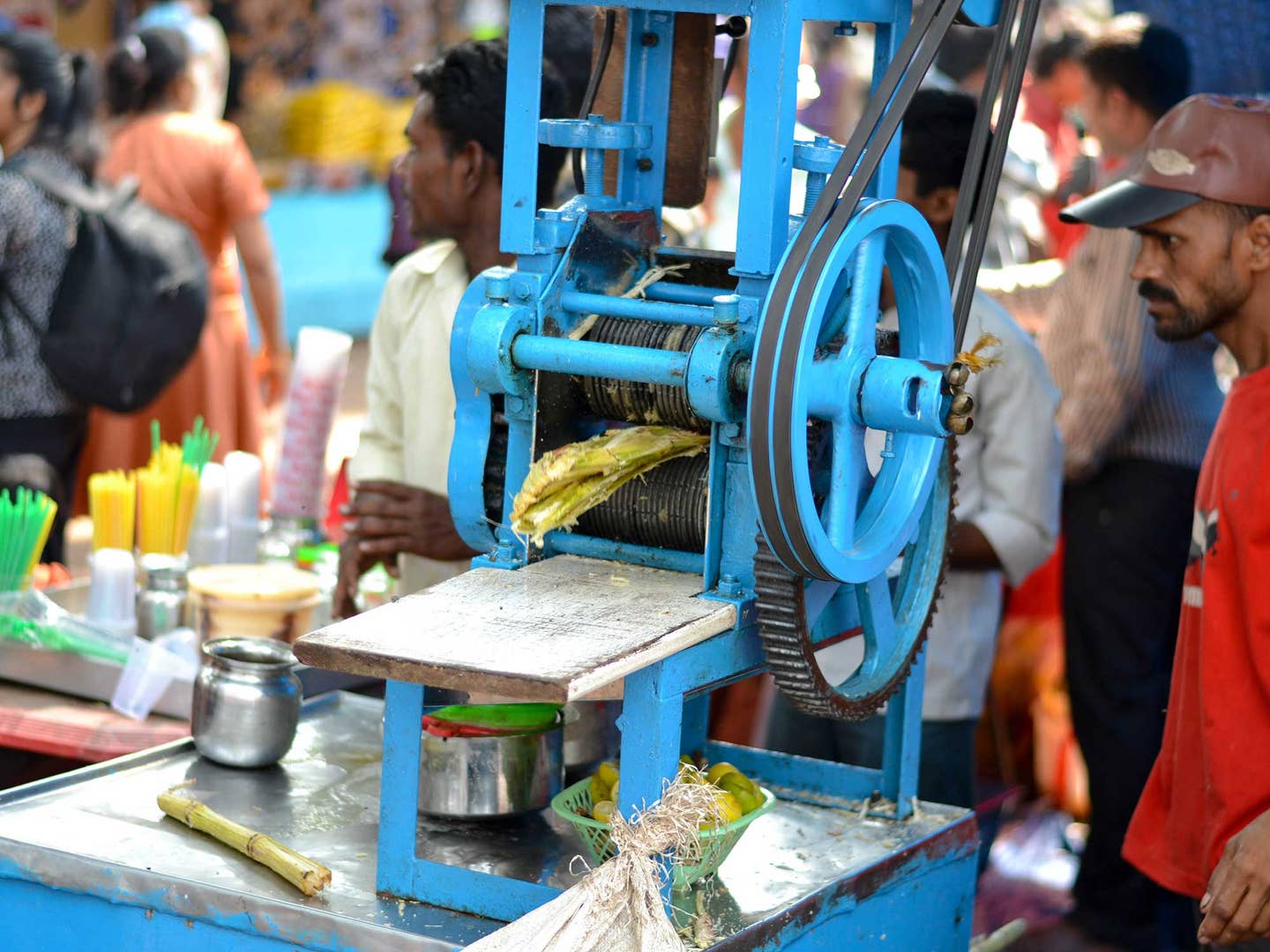 Travel
The Coconut King of New York Wants You to Drink Sugarcane Juice for Your Health
Spiritual, physical, and otherwise. For Coconut Rob in Fort Greene, Brooklyn, this tropical grass is a sweet miracle
For Coconut Rob, sugarcane isn't just the raw material for sugar—it's the water of life. The itinerant fruit hawker and juice presser has long been a fixture of Fort Greene, Brooklyn, where he serves a dash of Caribbean cuisine, style, and medicine to the local community. The cuisine in question is perfect tropical produce, including his namesake coconuts, as well as smoothies of all kinds, and, perhaps most excitingly, freshly squeezed sugarcane juice. Never had the stuff? There's no other way to describe the uniquely grassy, nutty, and golden liquid than grin-inducingly delicious. And if you listen to Rob, he'll quickly tell you why he recommends it for your health.
You'd be justified to be skeptical of the nutritional benefits of a sugary juice devoid of its plant' valuable fiber. But in the Caribbean, including Rob's native Trinidad and Tobago, freshly squeezed cane has long blurred the borders between food and medicine. Rob says the sweet stuff will whiten your teeth, help you grow strong, and ensure a safe pregnancy. We'll just say his fresh elixir is indeed wonderful, a rare tropical delight in grey, blustery New York, and sipping it is good for the soul.
Beyond selling fresh fruit and juices on the street, Rob also caters parties and events, where his natural great-host tendencies get a chance to shine. In the video above, reporter Dan Pleck captures Rob at work at a nighttime party, where sugarcane is a crucial ingredient in a fun night for everyone.