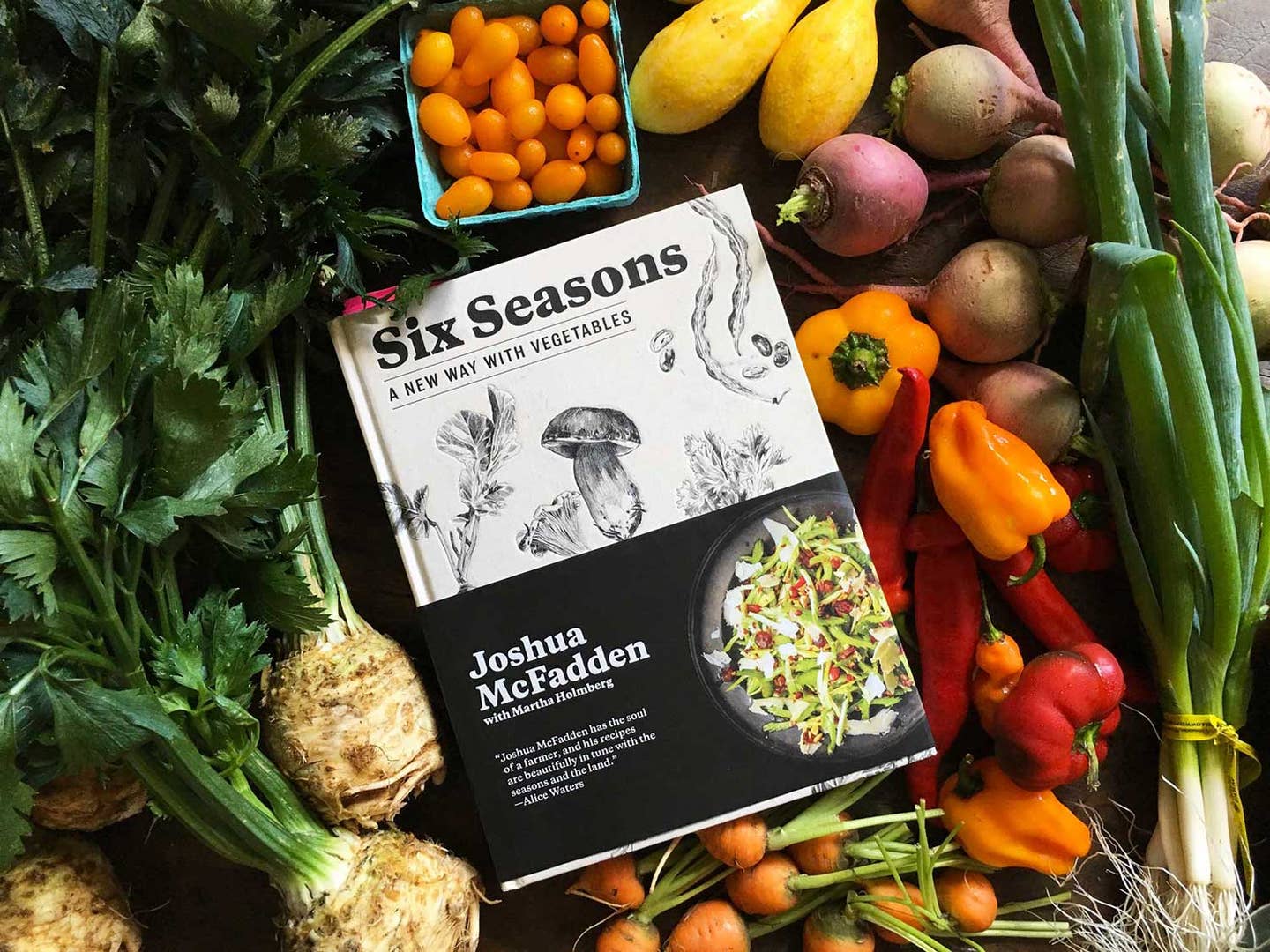 Culture
Dispatches From The SAVEUR Cookbook Club: Six Seasons Edition
Here's what our Cookbook Club members are making this month
This month, we've been cooking our way through Joshua McFadden's Six Seasons in the office, but we've also been seeing some pretty great photos from participants who are following along. We went through the #saveurcookbookclub Instagram hashtag and found our four favorite Cookbook Club entries. Check out some of our new favorite pastas, salads, and sauces, all featuring the most amazing summer produce, and tag all your Cookbook Club experiments for a chance to be featured!
This pretty salad is definitely a late summer favorite, combining all our favorite farmers market finds: fresh corn, perfect tomatoes, basil, mint, cheese, pistachios, and torn croutons. Instagrammer Tamara Rodriguez Reichberg has been loving this month's pick; as she explains in her blog, "No cookbook has influenced the way I cook with vegetables more than Joshua McFadden's Six Seasons. Ever since it came out a year ago, it's been what I talk about when I talk about food. If I make you dinner, I make you something from this book. If I gift you a cookbook, I gift you this book. I'm like one of those tireless inflatable dance things, telling you that you need this book. You need it now."
Kale Sauce with Spaghetti
Is anyone else as in love with this super-bright spaghetti as we are? Joy Huang snapped this perfect pasta, explaining that the sauce was easy-peasy—just blend some salt, garlic, olive oil, and kale. Here's a pro tip from Joy: "any leftover sauce goes great on pizza the next day!"
This beautiful salad is in McFadden's cookbook as "The Kale Salad That Started It All," and our Cookbook Clubbers are clearly in love. Just take a look at this dish from Bebe Black Carminito, who says, "A new favorite and a perfect lite late Summer meal... I will make this again and again as it will go in my rotation." She was particularly excited about the dressing and the croutons (even saying she will never eat a salad at home again without them). Instead of Lacinato kale, she used baby kale, but the taste is still great.
Rigatoni and Eggplant alla Norma
This perfect summery pasta has us drooling. Helen calls this "Perfect rainy day food," but we're pretty sure it would be delicious no matter what the weather. According to Six Seasons, "The traditional Sicilian dish pasta alla Norma was named after a tragic character in an opera, but I like to think of Norma as an Italian grandmother who loves being in the kitchen. She's the type of cook who can turn simple ingredients into something marvelous, like this quick dish."