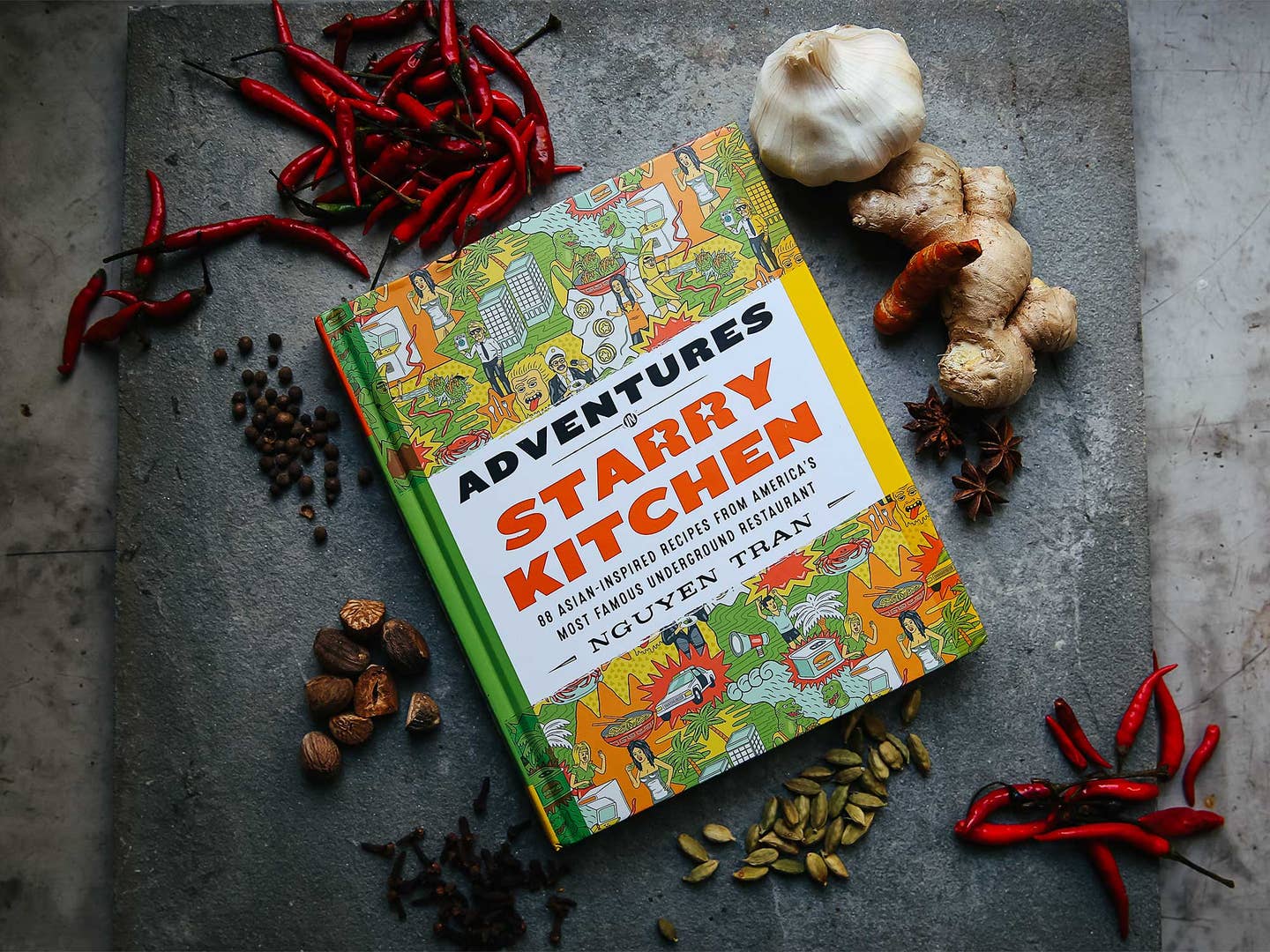 Culture
This December, We're Cooking Our Way Through Adventures in Starry Kitchen
It's a cookbook that isn't just a cookbook
Alright everyone, I'm going to be honest here. I am not really someone who cooks. I mean, I cook in the sense that I can boil pasta and make salads, and I learned things about food from my childhood garden, like what a ripe tomato should feel and smell like, and when to cut your asparagus. But I don't know how to dice celery or whisk something efficiently. It's all an improvised act, one that I try to do only when nobody is looking.
Perhaps because of this, I sometimes find cookbooks kind of intimidating. Even though I have stacks of them on my desk at work and a smaller pile in my apartment, I don't normally crack them open when I'm making a meal. So when Adventures in Starry Kitchen landed on my desk, I was expecting more recipes that would look beautiful but that would probably be a little above my skill level.
And, ok, these recipes probably are still over my skill level. But Nguyen Tran writes the whole thing in a way that feels very relatable, somehow. The book isn't just about the food at Starry Kitchen, an illegal underground restaurant he used to run out of his apartment with his wife. It's also about why he started it, what happened when it became huge (and was subsequently discovered by the health department, the various failures he had over the years, and his travels (including a hunt for the Tai Lei Loi Kei Macanese pork chop sandwich). So it's not just a cookbook. It's also a story, one that's pretty funny and kind of sad sometimes. It also has some really great photos of Tran going places and doing things in a banana suit.