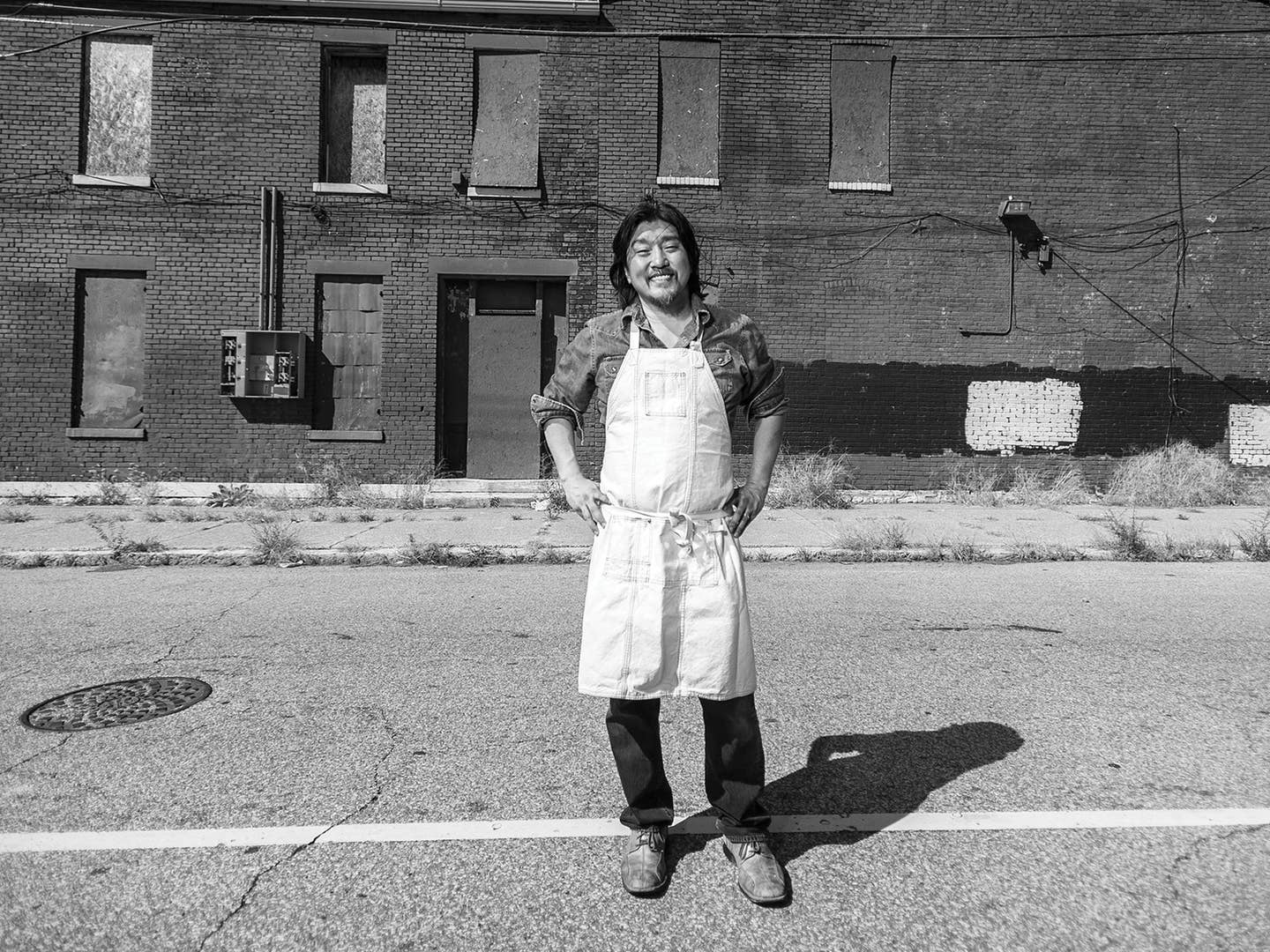 Culture
Building Community Through Cooking
Edward Lee and John Besh sat down with us to talk about their philanthropic effots
Good Taste Award Winner 2015: Edward Lee & John Besh, The Mentors
Since 2011, John Besh's Chefs Move initiative has provided aspiring minority chefs from New Orleans with a cooking school scholarship, a chef-mentor, and a kitchen internship. This month, Edward Lee of 610 Magnolia in Louisville, Kentucky, kicks off the Smoke & Soul Pop-Up Dinner Series, a restaurant program staffed by underprivileged kids.
Edward Lee: I had this hairbrained idea to do a pop-up restaurant entirely staffed by underprivileged kids. They will all do rotations in every job, from serving to cooking to office management to answering phones. I don't know if you remember this, John, but you invited me to a dinner to celebrate your Chefs Move scholarships and the kids were just beaming with happiness and pride. After that, I decided I didn't want to do a charity where you just write a check.
John Besh: I remember that! I think what it really comes down to is creating a mentorship process that never ends. We set them up, so once they come to New York they have guidance from chefs like Michael Anthony at Gramercy Tavern. Kids from underprivileged backgrounds sometimes don't know that the possibilities are endless when you find your passion.
EL: I'm modeling my project on what you're doing, which is focusing on fewer people, but trying to be really impactful with that small group. I don't have it in me to change the whole society of poverty, but what I can do is attach myself to a few kids each year.
JB: It's always kind of bothered me that among my own ranks, we have very few African-Americans and chefs from underprivileged backgrounds. Culinary school can be $50,000. And I want all of us to have the opportunity to participate in this cultural economy. If I keep having to import white boys and girls from suburbs across the world to cook New Orleans food, we'll slowly lose the homegrown culture of New Orleans.
EL: When I talk to the young interns at my restaurants, I say, "Can you go home and ask your grandma what she's making and how she's making it?" I thought the grandmothers would be really secretive, but they tell us, "I want this or that on the menu." My grandmother died before I became a real chef, and one of my biggest regrets is that I never wrote down her recipes. If we can preserve a couple of recipes from the community here, all of the sudden it becomes something really important.
JB: As much as I hate the celebrity chef thing, it's allowed us to do more. I found in New Orleans, it turned out to be the food that brought it back after Katrina. We can't be only for sustainable food; we need to sustain culture and the human soul.