Culinary Travel Awards 2013: The Winners
One of the philosophies by which we live at SAVEUR is that there's no such thing as a bad trip.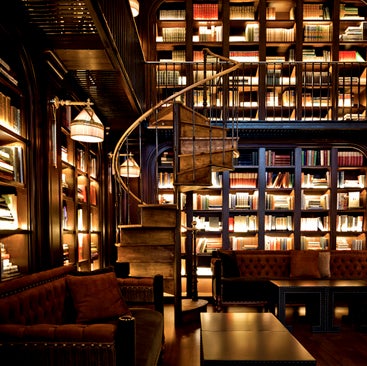 To honor the world's best cities, markets, restaurants, bars, hotels, airlines, and other experiences, we're thrilled to announce the SAVEUR Culinary Travel Awards. Across thirteen categories, we've identified the very best—according to both an expert panel of world travelers and you, our readers—as well as additional outstanding and notable picks in each category.
READERS' CHOICE: New York, NY
OUTSTANDING Chicago, Lima, Peru | Los Angeles, CA
NOTABLES Hong Kong | Montreal, QC, Canada | Toronto, ON, Canada | Sydney, Australia | Mexico City, Mexico | Istanbul, Turkey | London, England | Beijing, China | Moscow, Russia | Doha, Qatar | São Paulo, Brazil
READERS' CHOICE: New Orleans, LA
OUTSTANDING Lyon, France | Charleston, SC | Bologna, Italy
NOTABLES Portland, OR | Austin, TX | Florence, Italy | Las Vegas, NV | Vancouver, BC, Canada | Tel Aviv, Israel | Miami, FL | Edinburgh, Scotland | Providence, RI | Porto, Portugal
READERS' CHOICE: Paris, France
OUTSTANDING Barcelona, Spain | Bangkok, Thailand | Seattle, WA
NOTABLES Belém, Brazil | Kyoto, Japan | London, England | Madison, WI | Marrakech, Morocco | New York, NY | Philadelphia, PA | Portland | Tel Aviv, Israel | Santa Fe, NM
READERS' CHOICE: New York, NY
OUTSTANDING Las Vegas, NV | London, UK | New Orleans, LA
NOTABLES Austin, TX | Buenos Aires, Argentina | Dublin, Ireland | Los Angeles, CA | Madrid, Spain | Melbourne, Australia | Milan, Italy | San Francisco, CA | Sydney, Australia | Tokyo, Japan
READERS' CHOICE: Four Seasons Hotel George V, Paris, France
OUTSTANDING Healdsburg Hotel, Sonoma, CA | Beverly Hills Hotel, Beverly Hills, CA | The Little Nell, Aspen, CO
NOTABLES Bellagio, Las Vegas, NV | Brandenberger Hof, Berlin, Germany | The Dorchester, London, England | Waldorf Astoria Chicago, Chicago, IL | Hoshinoya Ryokan, Kyoto, Japan | The Mayfair, London, England | Nobu Hotel, Las Vegas, NV | The Oberoi, New Delhi, India | Ritz-Carlton Dallas, Dallas, TX | SLS Hotel Beverly Hills, Los Angeles, CA
READERS' CHOICE: Alain Ducasse au Plaza Athénée, Paris, France
OUTSTANDING La Mer at the Halekulani, Honolulu, HI | Anne-Sophie Pic, Beau au Rivage Palace | Lausanne, Switzerland | Dinner by Heston Blumenthal, London
NOTABLES Blue by Eric Ripert at Ritz-Carlton, Grand Cayman, Cayman Islands | Restaurant Le Meurice at Le Meurice Hotel, Paris, France | Le Louis XV-Alain Ducasse at Hotel de Paris, Monte Carlo, Monaco | La Pergola at Rome Cavalieri Hilton, Rome, Italy | La Morrocain at La Mamounia, Marrakech, Morocco | Blue Duck Tavern at Park Hyatt, Washington, DC | The Wolseley at the Ritz, London, England | Addison at Grand del Mar, San Diego, CA | The NoMad at NoMad, New York, NY | Felix at the Peninsula, Hong Kong
READERS' CHOICE: Inn at Little Washington Dining Room, Washington, VA
OUTSTANDING ABaC, ABaC Hotel, Barcelona | Blackberry Farm Dining Room, TN | Restaurant at Meadowood, Meadowood, Napa, CA
NOTABLES Auberge du Soleil Dining Room, Napa, CA | Inn at Langley Restaurant, Whidbey Island, WA | Lodge at Kauri Cliffs Dining Room, Matauri Bay, New Zealand | Loggia Restaurant at Villa San Michele, Florence, Italy | Proof on Main at 21C Museum Hotel, Louisville, KY | Restaurant at Ballymaloe House, Shanagarry, Ireland | Restaurant Le Gaiac at Hotel le Toiny, St. Barthelemy | Topper's at the Wauwinet, Nantucket, MA | Vendome at Grandhotel Schloss Bensberg, Cologne, Germany | The Willows Inn Main Dining Room, Lummi Island, WA
READERS' CHOICE: Lobby Bar at Alvear Palace Hotel, Buenos Aires, Argentina
OUTSTANDING Beaufort Bar at the Savoy, London | New York Bar at Park Hyatt, Tokyo, Japan | The Sazerac Bar at the Roosevelt Hotel, New Orleans
NOTABLES Alexander's Bar at Hotel Grande Bretagne, Athens, Greece | The Bar at the Merchant Hotel, Belfast, Northern Ireland | Bar Dos Descados at Santa Teresa Hotel, Rio de Janiero, Brazil | Bar Jack at Ritz-Carlton Grand Cayman, Cayman Islands | Bar Marmont at Chateau Marmont, Los Angeles, CA | Baretto at Fassano Hotel, São Paulo, Brazil | Bemelmans Bar at the Carlyle Hotel, New York, NY | Dry San Sebastián at Hotel Maria Cristina, San Sebastián, Spain | M Bar at Mandarin Oriental, Hong Kong | Mai Tai Bar at the Royal Hawaiian, Honolulu, HI
READERS' CHOICE: Singapore Airlines
OUTSTANDING Cathay Pacific | Korean Air | KLM
NOTABLES Delta | Etihad | Qantas | Thai Airways Royal Silk Class | Turkish Airlines | Virgin Atlantic
READERS' CHOICE: Singapore Airlines
OUTSTANDING British Airways | Korean Air | Virgin Atlantic
NOTABLES Cathay Pacific | Emirates | JetBlue
READERS' CHOICE: Air France
OUTSTANDING British Airways | Delta | Singapore Airlines
NOTABLES Cathay Pacific | Qantas | South African Airways | Turkish Airlines
READERS' CHOICE: Tauck
OUTSTANDING Cox and Kings | Epitourean | Classic Journeys | Swain Tours
NOTABLES Go Ahead | Intrepid Travel | Trafalgar | Uniworld
READERS' CHOICE: Crystal Cruises
OUTSTANDING Celebrity Cruises | Compagnie du Ponant | Windstar Cruises
NOTABLES Oceania Cruises | Regent Seven Seas | Silversea Cruises | Holland America