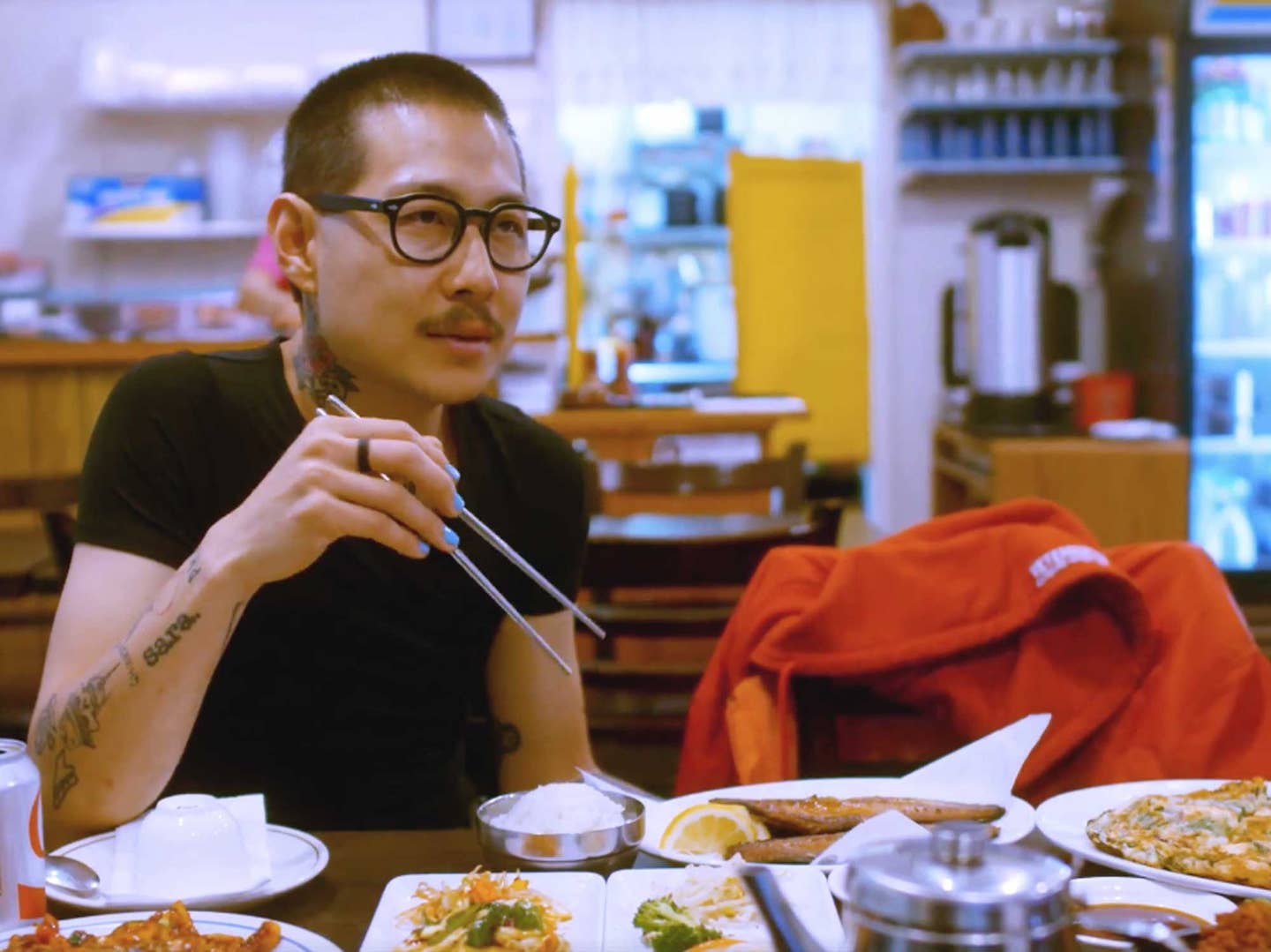 Culture
Binge-Watch the New 'Mind of a Chef' Episodes Featuring Mission Chinese Food's Danny Bowien
You can stream the season for free on Facebook Watch right now
Everyone's favorite food show The Mind of a Chef is back with new episodes, these featuring the colorful, crop-top-wearing Mission Chinese chef-owner Danny Bowien.
While that choice alone marks an exciting development for the series, the award-winning series, produced by Anthony Bourdain and Zero Point Zero, is also made headlines by switching platforms. In a major but unsurprising move, the show's sixth season is leaving PBS and moving to Facebook Watch, a streaming video channel that the social media platform rolled out this year.
Released this week, the episodes follow Bowien as he eats and cooks some of his favorite dishes from New York City to San Francisco. We're excited to get started: Bowien is arguably one of the most interesting chefs in the industry—from wardrobe to menu.
As producer-narrator Bourdain himself explains, "Danny Bowien is one of the most influential chefs in America today. Born in Korea, raised in Oklahoma, and drawing on a multitude of influences both in medium and locales, from the Sichuan province of Chengdu to San Francisco, he challenges the notion of authenticity at Mission Chinese Food while remaining true to himself, constantly changing and redefining what 'American' cuisine means for us all."
The first three episodes are available to stream free on Facebook Watch right now, with a new episode dropping every Tuesday through the end of the year. Are you thinking what we're thinking? You're not alone: Apparently, a whopping 37% of Netflix users admit to binge-watching while still at work. Here's the trailer. Hint hint.