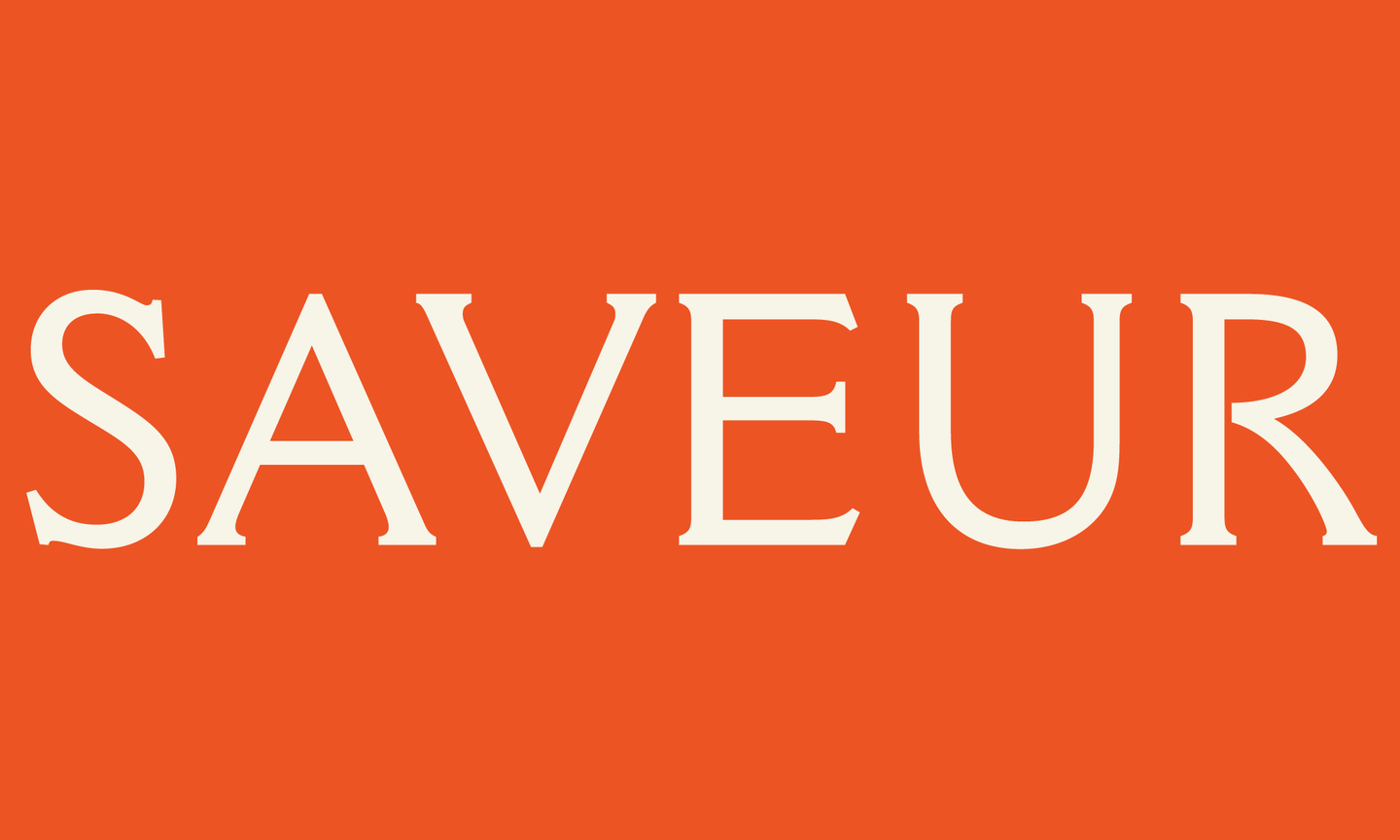 Culture
Dinner Party Diaries
Andrew Sean Greer discovers the perfect formula for making a crowd-pleasing menu.
This January, my mother turned 70, and, in a mood of giddy nostalgia, she brought out an old college-ruled notebook: one of the journals in which she's kept a record of all the dinner parties she's hosted since 1976. Ever my mother's son, I have a similar journal. But I am a writer and she is a chemist. Mine features stories and narratives and feelings about the dinners I've hosted, whereas hers reads like laboratory notes—just the meal plan and who was invited. No digressions, no extraneous comments.
"Salmon mousse," she announced, reading the first entry. "My God, I must have made that a hundred times. For the Kaufmans and Hurleys, do you remember them?" I did not; I was five and could barely tell apart the scientists she entertained in those years. But I did remember that salmon mousse. Pink, jiggling, molded in the curved shape of a fish.
"How do you plan a meal?" I asked my mother. She considered this, sipping her red wine. "You start with something you want to make, and you round it out with old favorites. Like salmon mousse," she told me. "Same as a lab experiment: only one variable at a time."
How fascinating to go over the decades with her, there on the couch with the wine. First, the adventurous period of youth: making pirozhki by hand in 1977; serving quiche Lorraine and a roast leg of lamb while raising twin boys, running a laboratory, and teaching; attempting Peking duck because she saw it on Joyce Chen's PBS show. Then the middle-aged period, where ham was the "old favorite," complemented by variables of crab in phyllo and Jockey Club salad; a time of simplicity, less showing off. And the recent era of rediscovered adventure: Thai food and mango salad, taken from one of her 200 cookbooks.
And yet, despite the wide variety of her cooking, she was right: There were dishes that repeated throughout the years, and they were rarely the most extravagant ones: honey chicken, a recipe from her best friend in college; broccoli bread, from another friend's mother in South Carolina; crab cakes. Despite all the foods collected from other regions and sources, what the journals showed most of all were my mother's Southern roots. She would never think of herself as a Southern cook; her own mother refused to teach her, and mine refused to make the fried chicken and macaroni salad of her childhood. Yet there it was, on almost every page: ham, biscuits, spoon bread, pecan pie. How do you plan a menu? You start with what intrigues you, yes. Something new. But you fill in with old favorites.
"Thoughts for a crowd," my mother read aloud as we passed into the entries from the 90's. A list of possible meals for large groups: boiled shrimp, jambalaya, hot dogs, and hamburgers. She laughed: "I had to write down hot dogs?"
Old friends came and went in her journal. Childhood pals, visiting our Maryland home from the South for a reunion. Her graduate-school friends (one of whom gave us the pound cake recipe that is still a favorite). My mother remarked how many of her old dinner guests were now dead. New friends arrived; new favorites joined the rotation. My husband's name first shows up at Christmas in 1997, along with a Christmas Eve meal of just hors d'oeuvres that, because he loved it, we have kept as a tradition ever since. My sister-in-law's name arrived in 2006, and with it, all shellfish vanished from family menus (she is allergic). Her influence is also clear in a dish of peas, ricotta, and lemon that showed up with frequency after that. There is my mother's partner, Ruth, who appeared in 1991, heralding almost five years of vegetarian dishes before she succumbed to my mother's ham. And there is my father, who, despite being her ex-husband, appeared every year or so after their divorce, including on the most recent page: a family lunch of salade niçoise.
I've kept my journal since 1996, but I have never shown it to my mother; I think it would strain her heart. In it, there is no menu planning. Often I get the date wrong, sometimes the year. That is because, while my mother has always written in her journal before a dinner party, I write in mine afterward. Or during. "meal of disaster," reads one entry, with a drawing of flames. There are almost no repetitions, no old favorites, no salmon mousse of my own. It is all variables. My life has reached the point where dinner parties occur spontaneously, and I run to the grocery store to get something bubbling by the time eight, ten, or more people arrive. There is no plan, only the tipsy record of what happened. I think these kinds of dinner parties visit my mother in anxiety dreams.
It is too bad that there are large gaps and strange indecipherable entries in my journal, whereas in my mother's books everything is clear. Hers pass from early motherhood through divorce and the deaths of friends without a break. I, on the other hand, have three entire years unaccounted for. Was I too content to put anything down? Too distracted? My journal chronicles the meals of a moody, passionate person; hers are efficient and calm. I see her row of journals and I am envious: This is what being an adult looks like. By 44, I should not be winging it at dinner. I should not be spilling wine over the pages. I should learn to plan a menu. I should practice with old favorites. I should have a salmon mousse.
And so. I am putting this resolution into practice at a dinner party this week for writer friends. The menu is already written in my book—chicken with sunchokes and spinach salad. To start, a favorite of mine already curing in the fridge: salmon gravlax. And for this I must apologize to my mother: It is as close as I can get. I love you, I do. But I have always hated that salmon mousse.