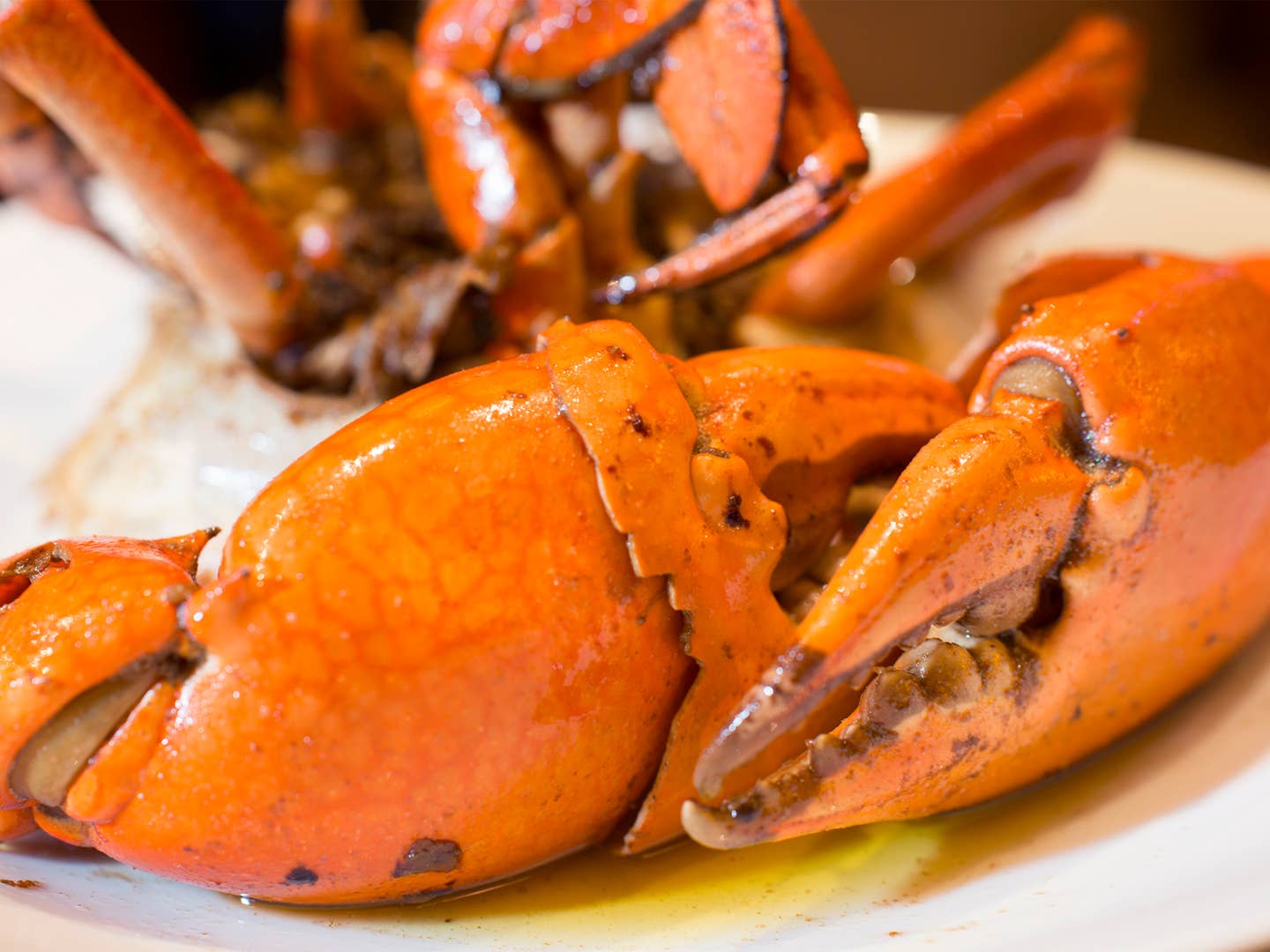 Travel
Dispatch: Ministry of Crab
In Sri Lanka, enormous crabs abound
The red ceramic-tiled roof, vaulted ceilings, and polished teak beams of Colombo's recently renovated Old Dutch Hospital, originally built in 1677, are a symbol of the progress Sri Lanka has made in the last six years. Since the conclusion of a 27-year-old struggle against the notorious terrorist group known as the LTTE (Liberation Tigers of Tamil Eelam), business is booming on the island, known in antiquity as Serendib ("Paradise"). Tourists are flocking to her sun-drenched shores in droves.
The former hospital currently houses an upscale restaurant and shopping complex, which includes Ministry of Crab, a jewel in Colombo's expanding culinary landscape that was also recently cited among the 50 Best Restaurants of Asia as compiled by Diner's Club. The brainchild of veteran restaurateur Darshan Munidasa, 44, Ministry is one of the few places on the island where you can enjoy the humongous Sri Lankan lagoon crabs, which were previously tagged for "export only" to Singapore, along with a smorgasbord of local seafood.
The open floor plan gives you an unimpeded view of the nontraditional kitchen, whose centerpiece consists of 8 wok stations. Displayed on a bed of ice at the front sits the day's catch—including, prawns, clams, oysters, seer fish, and grouper—while the live crabs are kept in large aquariums at the back. Friendly servers greet diners, and taking their orders with iads, helping them into bibs that will come in handy later on.
"Crabzilla" is a term you will probably never see on another restaurant menu, but at Ministry of Crab that's what they call the monsters weighing 2 kilos and above—that's almost 4 1/2 pounds of crab at a cost of 1250 rupees/kilo (about US $4/pound). When I visited, my companions and I order 2 smaller ones, a chili garlic crab and a pepper crab, whose combined weight was still over 4 pounds. When they arrived, it wasn't so much their size that struck me, but rather their rich, succulent flesh. I grew up in Baltimore, and have eaten my fair share of crabs—but nothing as delicious as these.
We sopped up the addictive chili garlic sauce, made of Italian olive oil, Japanese soy sauce, garlic, and piquant pepperoncini, with thick slices of kade pan or traditional white bread baked in a wood fired oven. We also enjoyed the claypot prawn curry, made of giant Black Tiger prawns in a spicy gravy. And then there were the sides: garlic sautéed kankun, or morning glory, a popular green; and pol sambol, the condiment of choice in Sri Lanka, made of shredded coconut with chili, lime, and salt. The food went down easy after a few Small Island Iced Teas, a creation of Chef Darshan himself, featuring the local liquor arrack, embellished with Ceylon tea, soda water, and lime. Though our meal was far from the traditional "rice and curry" that Sri Lankans eat, it was most definitely a taste of paradise.