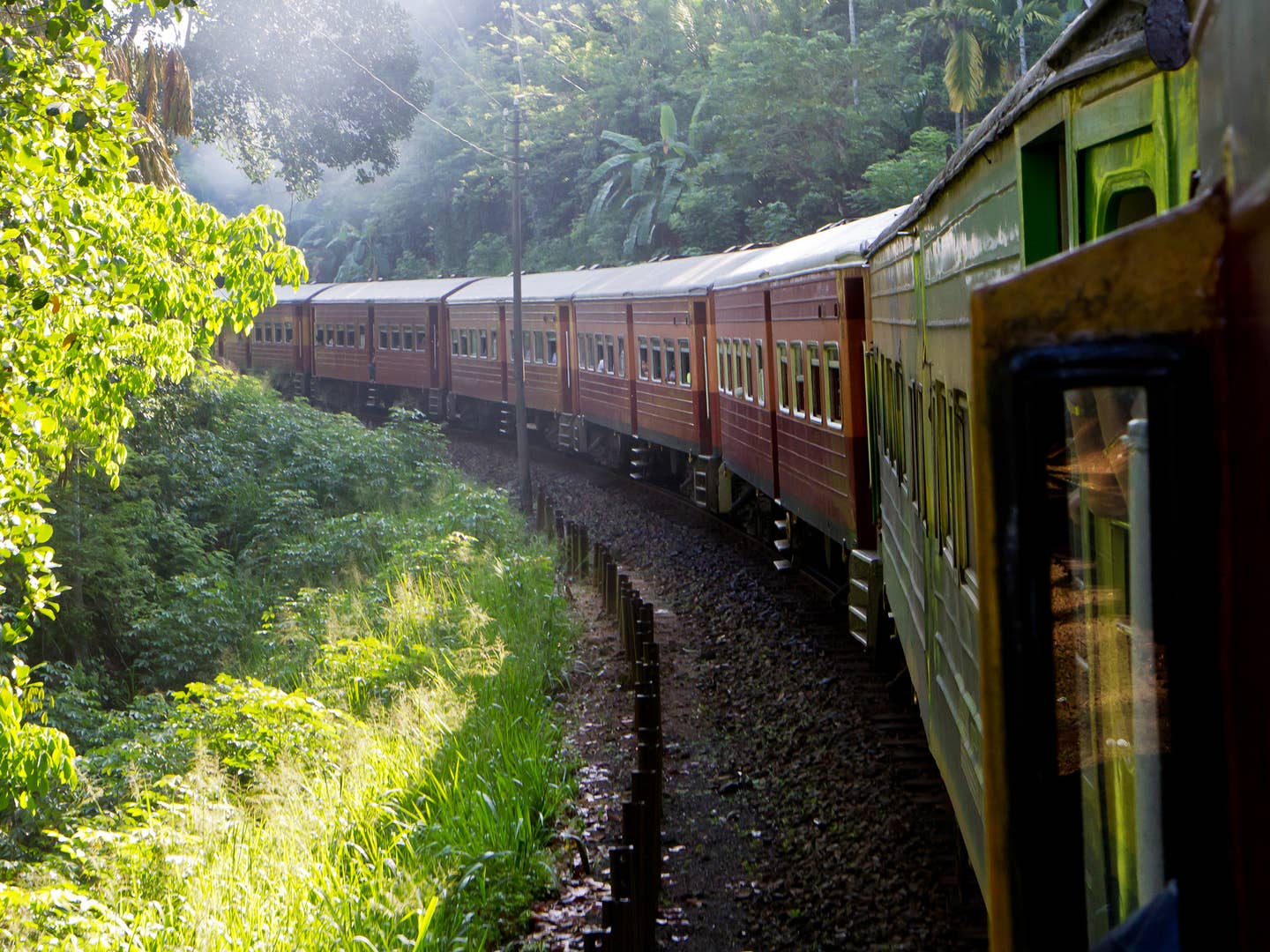 Travel
Dispatch: Snacking on Trains in Sri Lanka
When the best way to prepare for a day of travel is an empty stomach
The trains in Sri Lanka are remarkably on time. This almost created a problem when I woke late for the five hour train journey from the leafy hill town of Kandy to the ancient city of Anuradhapura. I hurried out of our guesthouse without breakfast and only just managed to grab a few packets of Sri Lankan sweets from a shop at the train station before it was time to board.
Just as I settled into my second class seat (more seat padding than third class but not air-conditioned like first), we pulled out of the station. I watched the station café disappear, worried that I'd spend the entire trip hungry.
Luckily, each town we stopped in brought aboard new vendors selling a variety of inexpensive snacks known throughout the country as short eats. At each station, a new cast of vendors would step aboard, walking the length of the train calling the name of their offerings in a loud, sing-song voice. Each leg of our journey meant a new snack.
As we wound our way down from the high country, a man selling masala vadai—curried lentil fritters—boarded the train. The crispy snacks were served, still warm, in an envelope made from recycled newspaper, with flecks of curry leaf, chilies, and cilantro peppered throughout.
Lush green rice country brought on the string hopper salesmen. Their lacy flat cakes are made from rice flour noodles, tangled together and steamed, then served with a spicy coconut sambal. They are delicate but messy. I ate them eagerly, watching workers in the paddies hand-harvest rice as our train passed them by.
Coconut roti came onboard while our train slowed down to travel between two stops at opposite ends of the same village. The fragrant flatbread, made from wheat flour and fresh-grated coconut, was spread with a fiery chili paste. It was the size of a large cookie, with a similar ability to make me smile. Out the window, I glimpsed moments of life in the town: orange-robed monks walking to temple, a fruit vendor selling watermelon, bicyclists lined up at the train tracks, waiting us to move along.
We pulled into Anuradhapura exactly on time: noon. Just in time for lunch.
Diane Selkirk is a writer whose work has appeared in National Geographic Travel, Men's Journal and Saturday Evening Post. She's currently sailing around the world but loves trains almost as much as boats.