Culture
4 Ways Dorie Greenspan Made Me a Better Baker
Tips on better ways to handle doughs and how to find your oven's hot spots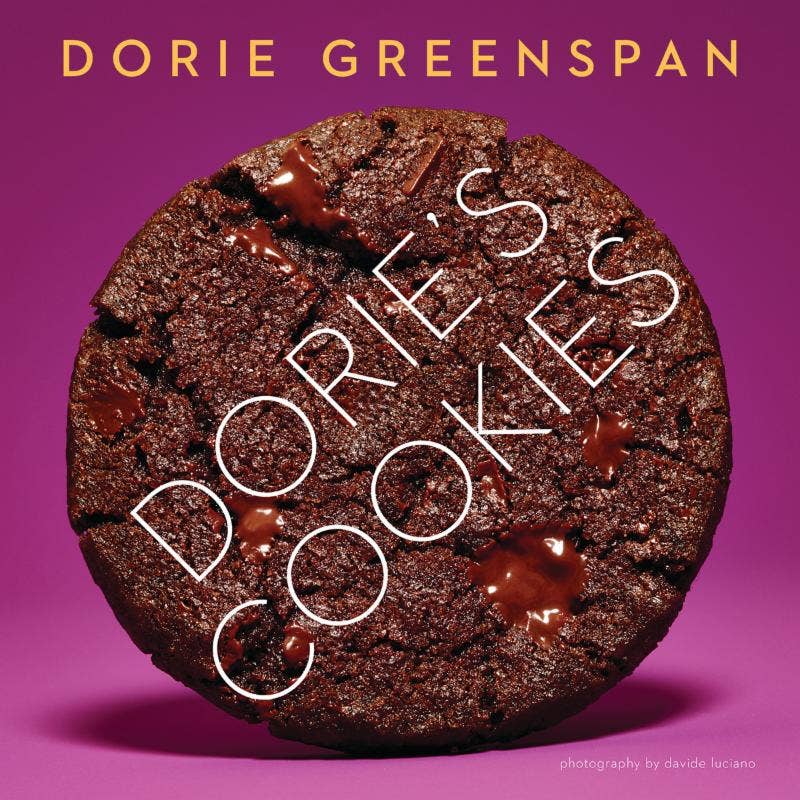 My first ever foray into the world of professional journalism took place during my college freshman summer, when I interned for a New York City politics and policy website run by a tough, tasseled loafer-wearing veteran reporter, who held weekly seminars for the young and bushy-tailed. At one, he revealed his cardinal rule of journalism: Don't be afraid to play dumb. Ask stupid questions. Ask them again.
When it comes to baking, I don't have to play dumb. I just am. I suck.
And so, three years ago, when casting around for the right way into an article about Dorie Greenspan and her then-new cookbook, Baking Chez Moi, I invited her over to my apartment to teach me how to bake. She arrived, a pastry fairy godmother with a silk scarf tied around her neck, perfect owlish glasses perched on her nose, and a few canelé molds in her purse. By the end of the session, we'd successfully made the notoriously finicky ottoman-shaped sweet and become fast friends.
Now she's out with her 12th cookbook, Dorie's Cookies, a beautiful homage to all things cookie, with 170 recipes that range from the approachable and straightforward—Chunkers, a chocolate cookie packed with dried fruit and chocolate chunks, or a Cast-Iron Pan Chocolate Chip Cookie Bar, which is essentially a single ginormous cookie—to the more sophisticated, like Vanilla-Brown Butter Madeleines and Fennel-Orange Shortbread Wedges. It's enough for a non-baker like me to get out my mixing bowls.
During that first baking lesson, in addition to the fancy canelé, Dorie and I made a no-bake rice-krispy-treat variant called "Desert Roses," essentially cornflakes tossed with dried fruit, some coconut, and melted chocolate and formed into tiny two-bite roses. They are now a staple around my house, so I was thrilled to come upon an updated version in this book, Chocolate-Cornflake Haystacks, which require the addition of some whisked eggs and agave nectar and a little time in the oven. They look easy as pie, but I may play dumb and ask Dorie to come back and help me bake them anyway. Here are four lessons she taught me so you can get a head start.
Dorie's Tips for Better Cookies
Add the flour all at once. Usually baking recipes call for you to add the dry mixture into the wet in stages. Greenspan says no. Add the flour all at once, then "pulse the mixer on and off until the risk of flying flour has passed. Then, once the flour is in, mix on low speed only until it disappears into the dough or is incorporated."
Find out where your oven's hot spots are before baking. Greenspan suggests spreading shredded coconut on a parchment paper-linked baking sheet and baking in a 350-degree oven for three minutes without turning or stirring. Check to see how the coconut is coloring up every few minutes and before long, you'll know precisely where your oven's hot spots are.
Store your nuts and seeds in the freezer, tightly wrapped, to keep them fresh longer.
You can't just substitute chocolate chips for chunks, and vice versa. Chocolate chips are "formulated to hold their shape under heat, so they don't melt the same way as regular chocolate." Duh, but...who knew? Chocolate chunks will spread more as they bake.