Romanian Cuisine Just Got a Big Boost from the European Union
The EU's official recognition of some key Romanian foods will mean big things for the nation's economy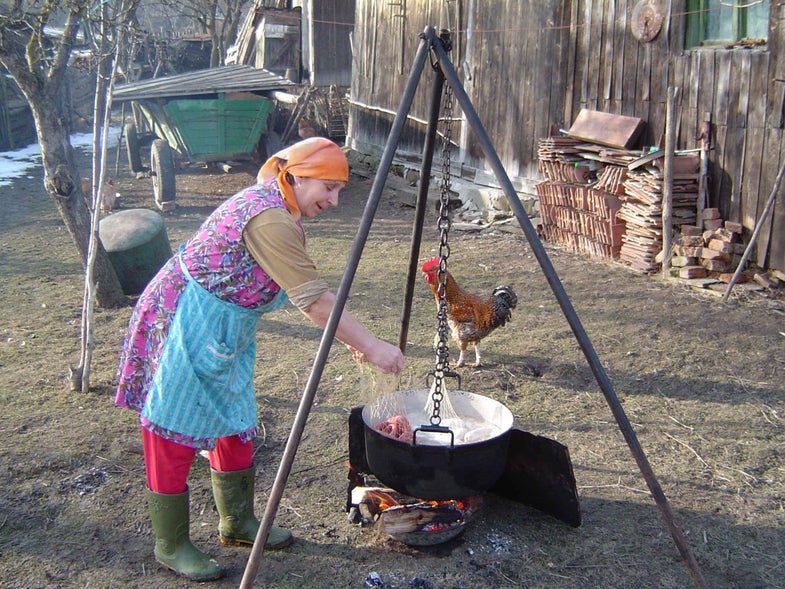 An unexpected European country is getting some high praise for its national foods. ABC News reports that the European Union is now officially recognizing some of Romania's most traditional products—an honor usually reserved for countries with a more renowned culinary reputation, such as Italy and Spain. And it could be big news for the small nation's economy. "The benefit of the EU officially recognizing a food produced in a limited geographic area is that producers can apply for European funds to promote the item abroad," ABC notes.
These products include sibiu salami, which has been a staple of Romanian cuisine since 1845; in Romania's Communist years, its price rose and it became a delicacy. Then there's Transylvanian feta-style cheese, which comes from pastures in that region. The third product, a plum jam, was served to Romanian troops at NATO bases. They join 1,400 other officially recognized foods from across Europe.
The EU's funding of recognized foods covers a remarkable range of measures, such as "public relations, promotional or publicity campaigns, in particular highlighting the advantages of EU products, especially in terms of quality, food safety and hygiene, nutrition, labelling, animal welfare or environmentally-friendly production methods." One campaign highlights French kiwis and strawberries, and another promotes Lithuanian food and cooking.
The EU will also go to great lengths to defend its products, maintaining that they are integral to European identity. Recently, the EU wanted to remove national products from the Transatlantic Trade and Investment Partnership (TTIP) unless the U.S. agreed to ban the sale of American-made versions of EU products, including feta and gorgonzola. According to French President François Hollande, "We will never accept questioning essential principles for our agriculture."
This news is a rare change of pace for recent stories about Romanian cuisine; as ABC points out, "More often, Romanians get news of food controllers dishing out fines for expired meat and other fresh foods sold in markets and supermarkets, or salami that is found to contain soya, colorants and flour."