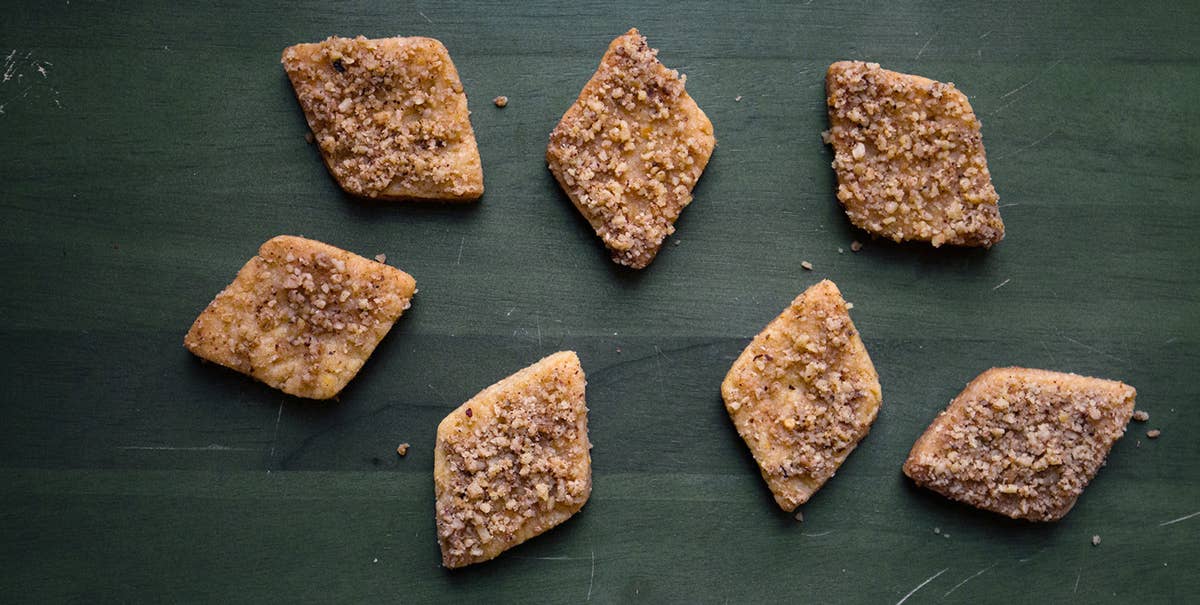 Travel
What Your Free Dessert Says About Greek Hospitality
In Greece, a small bite of baklava at the end of your meal is more than a small gesture
There are a few things I remember very clearly from my last meal in Thessaloniki. I picked Glykanisos, a small restaurant that sits on the side of one of the mountains that gently rolls into downtown and eventually the sea, in a little town called Pylaia that is only accessible by one bus—and even then, you have to walk along a dimly lit residential street until you run into it. My friend Katy and I ordered much more food than we ever normally would have eaten (maybe). The squid was, as always, perfect, stuffed with molten feta and tomato. But then, after at least 10 visits spread over eight months, the free dessert had changed.
This doesn't sound like a big deal, but it was. I had partially based my decision on where to eat that night on the desserts I expected to have—a crackly crème brûlée and a fudgy chocolate cake. I wouldn't have normally advocated for the approach, but that's just how good that cake was.
The complimentary dessert rapidly became one of my favorite facets of Greek eating. It's a staple in most restaurants, except perhaps for the most touristy ones lining Ermou Street in Athens. And the reason for it makes me love it even more.
For Maria Loi, a Greek chef and owner of Loi Estiatorio in New York, free dessert is just a natural part of of Greek hospitality. "It's to make sure everyone enjoys the meal," she says. "It completes your meal because the dessert is considered another course." It rounds out the eating experience, and, as Loi points out, allows you to enjoy it from start to finish—meaning the Greeks really care about how you feel about their food.
The desserts themselves usually depend on the season—I've had homemade ice cream on fruit in the summer and syrupy fried dough in the winter—and they don't have to be big. One restaurant on Lesbos island served a simple saucer dotted with four sugary cherries for the end of the meal, and it was perfect. Another time, when dining by myself in Santorini, I was given a very small scoop of lavender ice cream drizzled in honey. It was gone in two spoonfuls, but I like to think I did my best to savor that little bit.
The dessert you get may also depend on where you are in Greece; Loi mentions that the desserts in Chalkidiki may differ from ones you find in Athens or other parts of Greece. This makes sense, as some regions in Greece specialize in certain products, but there are constants like baklava, fresh fruit, and mastiha that can be found anywhere you go.
Although I didn't get what I expected at Glykanisos, I definitely enjoyed the fruits that came out instead. I still wouldn't call myself a dessert girl, but every time I get a complimentary dessert in Greece, I kick back, make some room in my stomach, and eat every bite.