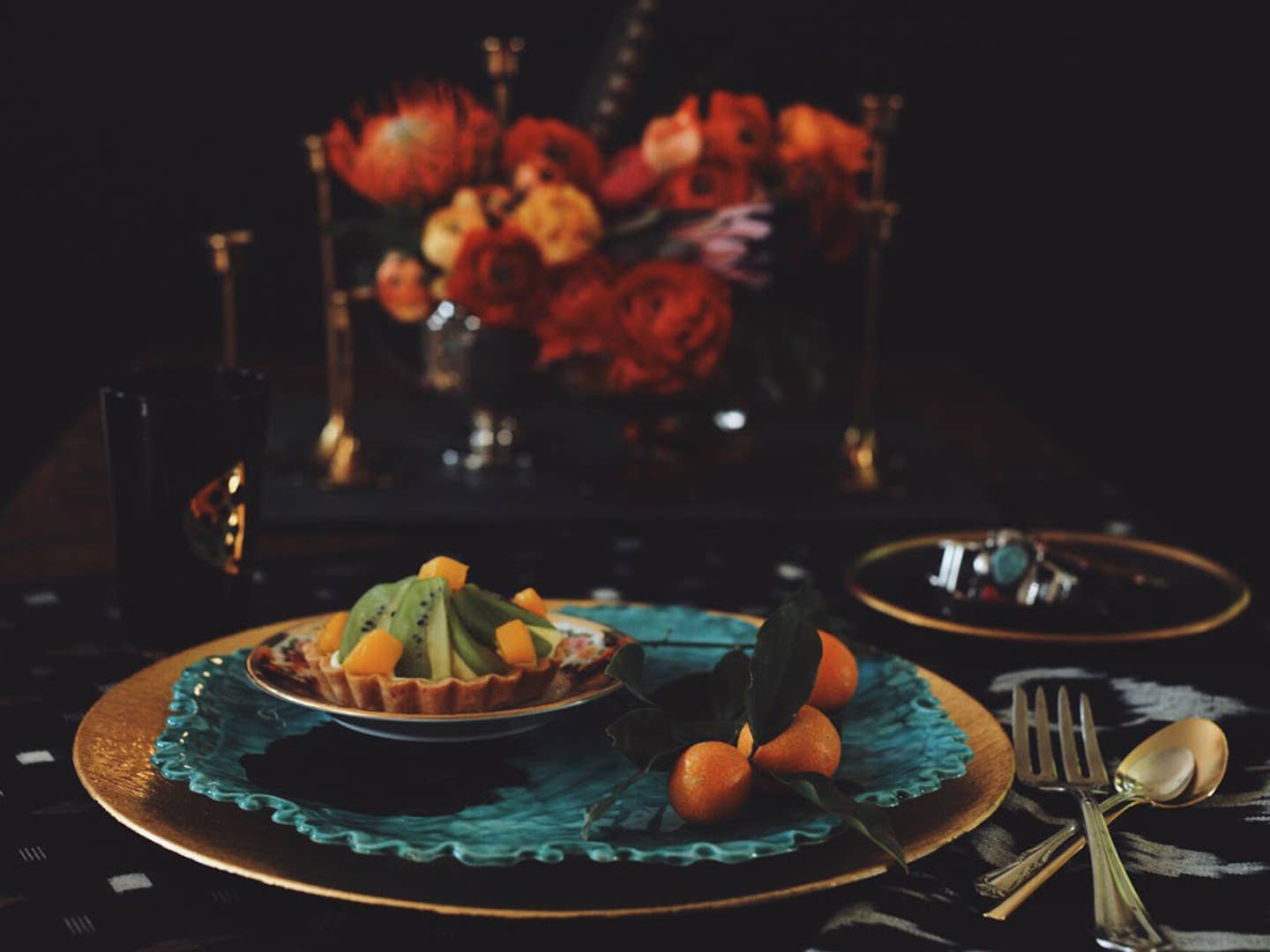 Culture
2015 Blog Awards: Best Home, Style & Design Coverage
The 6 finalists for best home, style, and design coverage in our 2015 SAVEUR Blog Awards
Each year that we host the SAVEUR Blog Awards, we're astounded at the depth, variety, creativity, and ingenuity of the blogs nominated, and this year was no exception. We're thrilled to share a bit about the finalists in each of our 13 categories, which cover everything from baked goods to home design to cocktails. Meet our six finalists for Best Home, Style & Design Coverage, as they share the stories behind their blogs. Or, view all the finalists in the 2015 SAVEUR Blog Awards.
Jessica Keala About the Blog
Coco & Mingo is a design blog that focuses on what is aesthetically pleasing to me: a fusion of home decor, design, hand lettering and calligraphy, and simple yet sweet DIY projects. My mission is to bring the simple love of hand lettering and creativity into the lives of readers whether through free printables and downloads, or inspiration to make their own projects. About Jessica
I'm originally from Honolulu, Hawaii, but I currently reside in Brooklyn. My future dreams include: opening up a quaint shop and studio, living the bicoastal dream, and traveling the world in search of good food, design inspiration, grand adventures, and great friends.
Julia Spiess About the Blog
What started in 2011 as an online platform to share photos with family and friends has slowly evolved into a blog with over 250 posts—it's an ever-growing photo journal chronicling dinners, capturing friends in their homes, trying recipes, talking food, and sharing the occasional culinary travel find. Dinners with Friends is a visual diary of all of the above. About Julia
Born in Germany, I grew up aspiring to be an art historian who also wanted see the world. I travel frequently for work, but San Francisco has been my home base for the past 16+ years. A wearer of many hats (producer, web designer, and passionate road-tripper), I'm never without a trusted camera in my tote bag.
Gabrielle Savoie About the Blog
Savvy Home is a online decor destination providing inspiration— plus shopping and decor services—for youthful savvy dwellers. About Gabrielle
I'm an interior stylist with a love for beach homes and coastal lifestyles.
Kirsten Grove About the Blog
Started in 2008 as a way to show off eye-catching design and decor from all over the world, Simply Grove has become a hang­out for like-­minded creatives with a love of interiors and an appetite for design eye­ candy. It's not focused on one single thing, but a creative outlet for all things aesthetically beautiful. About Kirsten
I've always had a passion for interior design, and Simply Grove is my creative outlet. You'll also find me featured in publications and sites like Marthastewart.com, Better Homes and Gardens, Lucky Magazine, RealLiving Magazine, ElleDecor.com, HGTV.com, and Design Sponge to just name a few. Most recently, I've styled and designed for clients in Stockholm, Seattle, New York City, Los Angeles, and Denver.
Victoria Smith About the Blog
sfgirlbybay represents "bohemian modern style" and showcases the freshest designers, artists, products, and trends. It provides readers with shopping finds; behind-the-scenes interviews and virtual home/studio tours with up-and-coming artists; and design and art event coverage, all the while offering affordable design inspiration and ideas and encouraging individuality. About Victoria
I'm a San Francisco-based blogger, photographer, photo stylist, design junkie, and bonafide flea market queen. I worked as a freelance art buyer and stylist producing photo shoots for advertising agencies and designers on accounts such as Architectural Digest, House & Garden, Gourmet, and Bon Appétit. I'm also a contributing writer to Uppercase, Anthology, and 7×7.