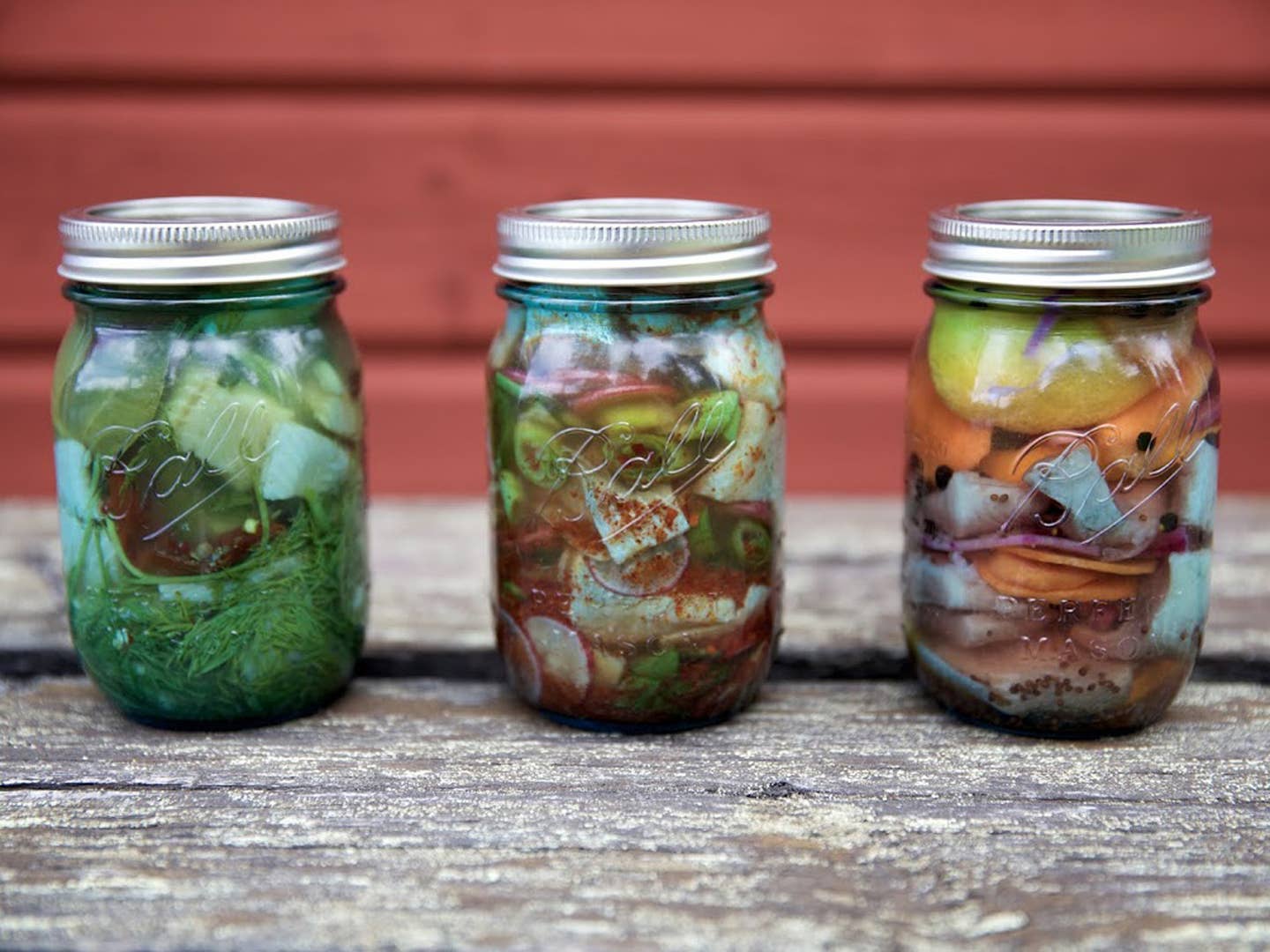 Culture
2015 Blog Awards: Best Use of Video Finalists
The 6 finalists for best use of video in our 2015 SAVEUR Blog Awards
Each year we've hosted the SAVEUR Blog Awards, we're astounded at the depth, variety, creativity, and ingenuity of the blogs nominated, and this year was no exception. We're thrilled to share a bit about the finalists in each of our 13 categories, which cover everything from baked goods to home design to cocktails. Meet our six finalists for Best Use of Video, as they share the stories behind their blogs. Or, view all the finalists in the 2015 SAVEUR Blog Awards.
Constanze von Hartmann and Ignacio Lantero About the Blog
Countless artisanal producers are making food of exceptional quality with passion, dedication, and concern for the environment. We believe that these producers should have the chance to communicate the true story behind their products. Equally, food lovers should have the right to look beyond the label in order to find truly exceptional food and drink. Through videos that reveal the intrinsic beauty of artisanal food production and highlight the unique characteristics of each producer, THE MAKING-OF reintroduces the geographical, historical, and cultural context of remarkable food products that would otherwise go unnoticed. About Constanze and Ignacio
THE MAKING-OF was born out of a love story, that of Constanze (Master in Food Culture) and Ignacio (self-taught film maker). In 2012, without any previous professional experience in film, we left London and set out on a great gastronomic adventure throughout Europe. Our mission was clear: to find the most exceptional artisan food producers and share their stories through short documentary films. And so, our food and film project was born. Three years later, we've published almost 20 short films on our video blog, and we are constantly on the lookout for the most fascinating food producers out there.
Liza Mosquito de Guia About the Blog
What you need to know about me is pretty simple: I love food and I love telling a good story. I hope to share with you where good food comes from. And, this may sound corny, but I truly believe good food comes from deep down—from someone's personal mission to feed you well, and to help you discover flavors, textures, and foods you're missing out on. My mission is to showcase these people, their ideas, their personalities, and their techniques in hopes that you make a point to seek them out and support what they do. For food passion deserves to be discovered. About Liza
I'm the founder and chief storyteller of Food. Curated. I'm a five-time James Beard Award nominee, a New York Times video partner, a TV host, and a food lover. Food. Curated. is my dream series, an outlet for me to share what I enjoy doing most in this world: storytelling. I am honestly most happy with a camera in hand and a stranger in front of it, being trusted with tales of hard work and determination. Telling stories is a drug for me. A happy drug worth passing around!
Jude Goergen About the Blog
Glass Backwards is an independent (unfunded) one-man passion project that takes a "bottoms-up" approach to the cocktail video. Although the project's main focus is on cocktails (and the geniuses behind them), the simple yet unique presentation has since expanded to other subject matter (food, furniture, promotional videos, etc.) and the concept has recently been "adopted" by a few national brands. The site also offers a "recipe" section for easy-to-follow instructions, and the videos have been used throughout the spirits/hospitality industry as shareable promotional tools. About Jude
It would be an understatement to say that I wear many hats. A self-taught designer and entrepreneur, I try to test my hands at pretty much anything. A combination of curiosity, restlessness, and stupidity has directly influenced my desire to start (and sell) businesses, market and brand others' businesses, make records, actively develop personal side-projects, and consume copious amounts of food. Currently, I'm excited about the future of the Glass Backwards, a large branding and web project for Sazerac, a Twin Peaks tribute project, and opening a coffee shop in Chicago's Logan Square neighborhood this spring/summer.
David Frenkiel and Luise Vindahl About the Blog
Green Kitchen Stories is a blog that celebrates healthy, seasonal, and delicious vegetarian recipes paired with kick­-ass photography. The mission for the blog is simply to inspire our readers to start cooking more plant-­based whole food. One of the great things with our blog is that it constantly allows us to learn new things. At first it was recipe development and food photography, and lately we have also started learning how to film and edit food videos. About David and Luise
We're David and Luise, the couple behind the vegetarian food blog Green Kitchen Stories. We're also the authors of two internationally acclaimed cookbooks, The Green Kitchen and Green Kitchen Travels, and we run two of AppStore's most popular apps. In 2014, we launched our Youtube channel, and our work has appeared in food publications all over the world. We currently live in Stockholm with our children. Apart from recipe development and food photography, David works as a freelance graphic designer and Luise is a qualified nutritional therapist.
Natasha Kravchuk About the Blog
My goal with Natasha's Kitchen is to create confidence and joy in the kitchen. You'll find tried­-and-­true, family favorite recipes with detailed photo and video tutorials that anyone can master, no matter your skill level. I share original recipes from around the world with an emphasis on Slavic cuisine since I am, after all, "The Ukrainian foodie." About Natasha
I am a wife and mom to a 5­-year-­old boy and newborn girl. My background: I majored in business and later became a registered nurse. I started NatashasKitchen.com in 2009, and it has really flourished since. I am so thankful to be living my dream: developing recipes, styling and photographing food, filming, and blogging full-time with my husband Vadim (our very talented one-­man video crew).