Scenes from Last Night: A SAVEUR Party at Lupulo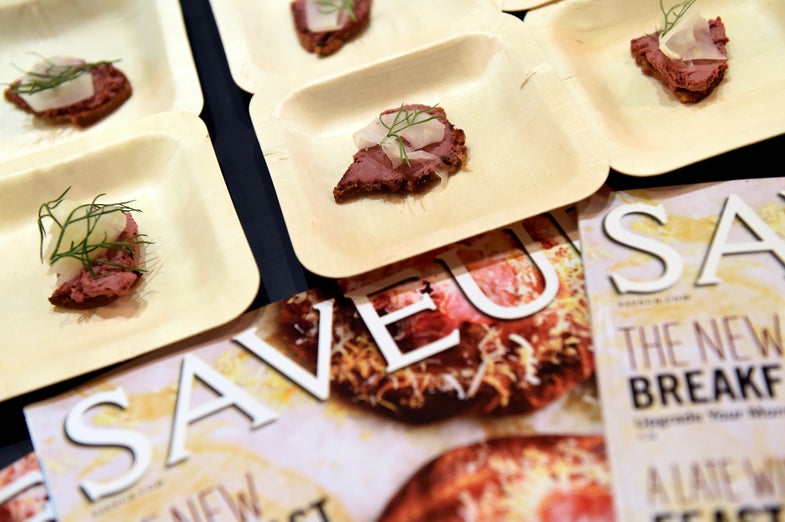 Last night, we threw a big, warm SAVEUR party to toast our editor-in-chief Adam Sachs and our shiny new March issue, and we enlisted some of our favorite chefs, writers, and food people to celebrate with us.
Guests were treated to a sneak peek of George Mendes' soon-to-open Portuguese restaurant, Lupulo. Mendes and his team plied us with salt cod croquettes, oysters with piri piri sauce, seemingly endless platters of Ibérico ham, and warm peel-and-eat shrimp. Our glasses stayed full all night with Portuguese wine and the night's signature cocktail, the @sachsmo, a Portuguese riff on Adam's beloved Manhattan. Thanks to Lupulo, Wines of Portugal, and Wild Turkey Bourbon for keeping us full and happy and slightly buzzed.