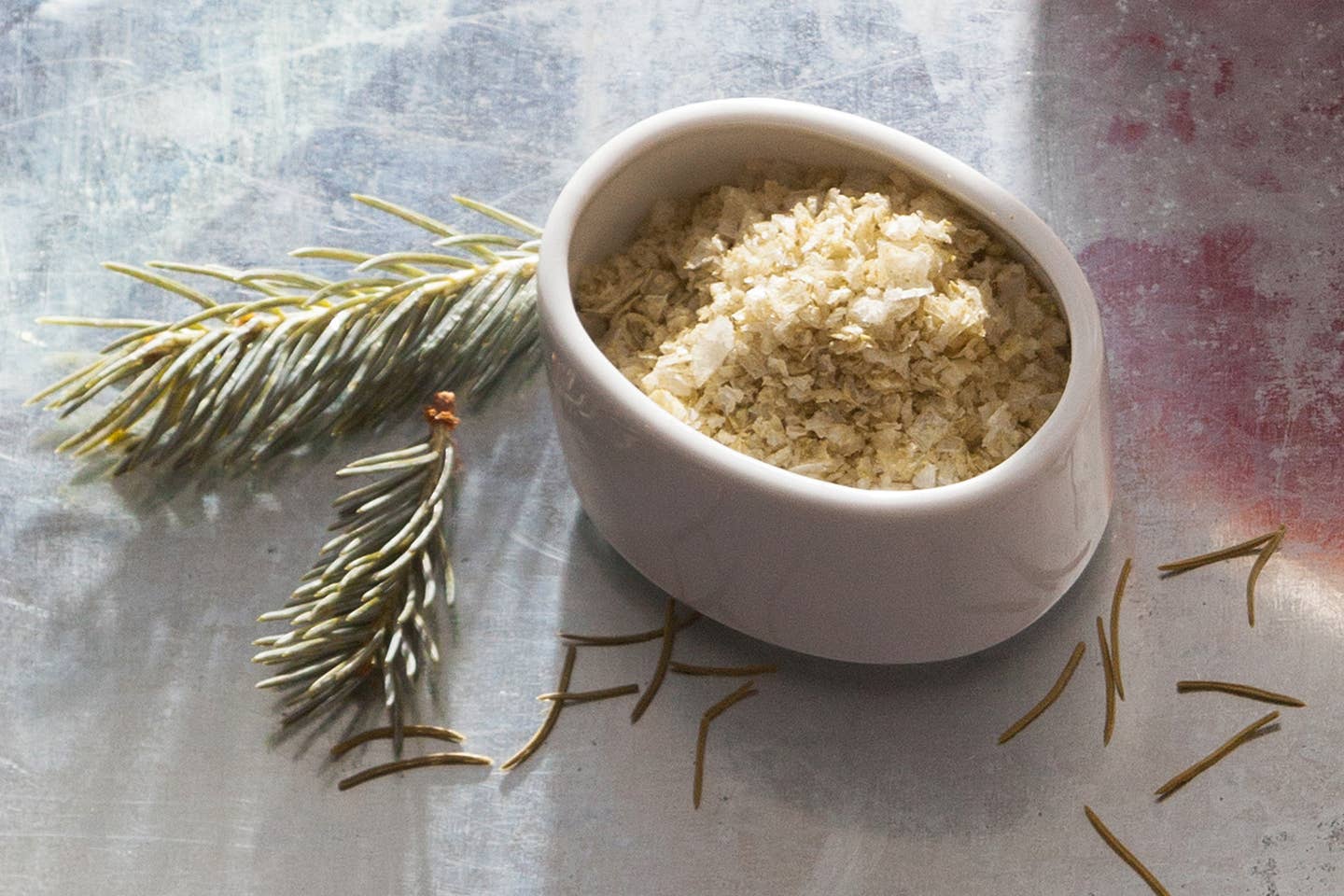 Put these homemade condiments, flavor enhancers, and umami delivery schemes in your tool kit and you'll be ready for whatever comes your way. These recipes first appeared individually as items in the 2015 SAVEUR 100.
Use this salt from Jonathon Sawyer, chef of The Greenhouse Tavern in Cleveland, on game meats, veggies, or wherever you want a fragrant, foresty, and slightly Nordic note.
Austin, Texas, chef Andrew Wiseheart of Gardner uses this butter for poaching vegetables, but it would also be divine on grilled steak.
This handy aromatic dressing from Rachel Yang, co-chef at Joule in Seattle, adds a sweet, bright bite to stir-fries and soups.
This salt from Ari Taymor of L.A.'s Alma gets its smoky-bright flavor from charred citrus zest. It's great on meat and fish—and potato chips, too.