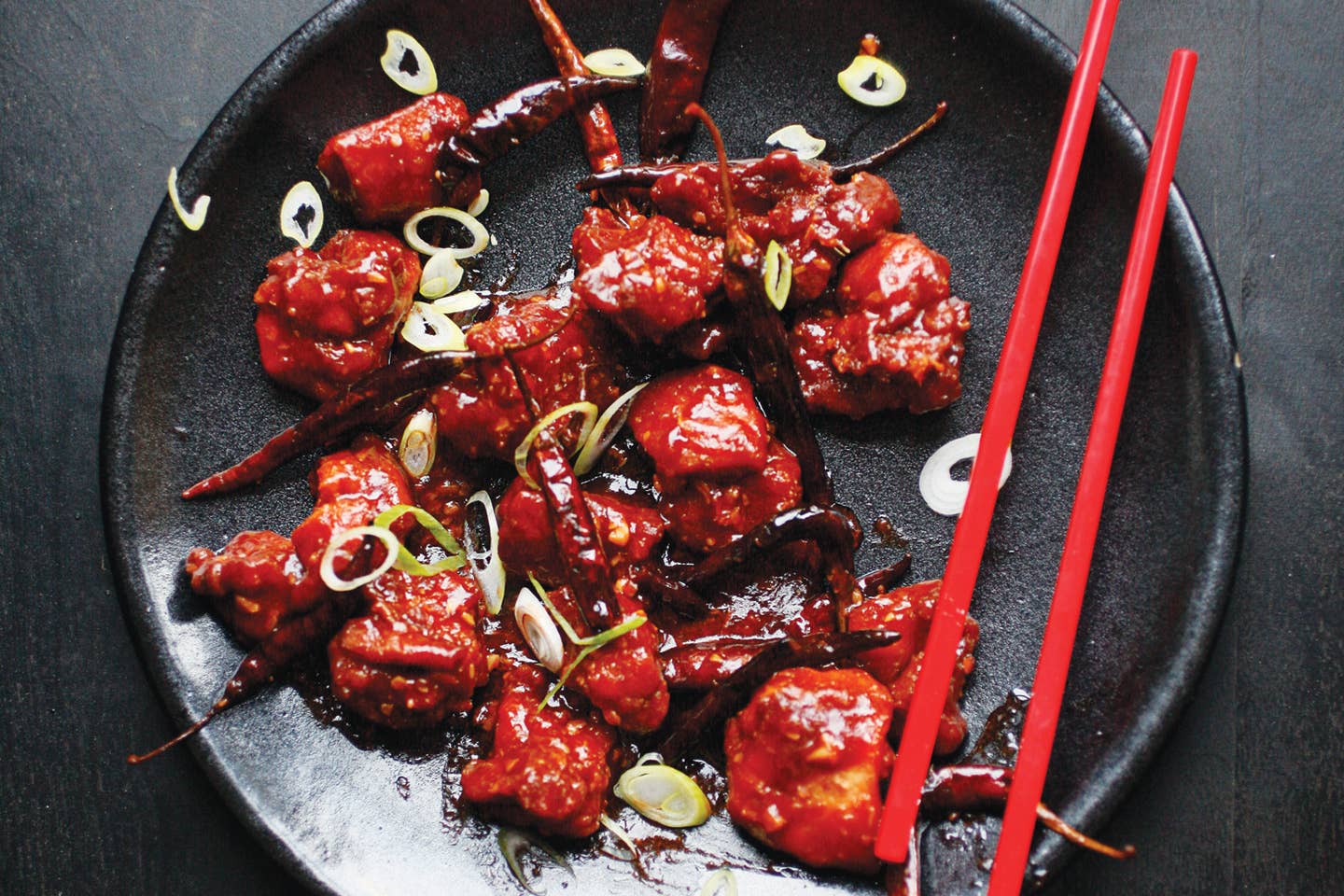 Culture
The Inventor of General Tso's Chicken Dies at 98
Chef Peng Chang-kuei, who developed the dish in 1952, helped define Chinese cooking on both sides of the world
General Tso's Chicken may go down in history as one of the definitive dishes of the 20th century, both for defining what Chinese food means to people all over the world while at the same time confusing them to no end. Today, the Taiwan News reports that the dish's creator, Peng Chang-kuei, has died of pneumonia.
The party line goes that everyone in the world knows about General Tso's Chicken, except people in China. But the dish's origins are certainly Chinese: dredged-and-fried meats cooked with hot and sour glazes are common Chinese techniques, especially in refined wealthy kitchens that privilege rich flavors and complex sauces. News reporter Keoni Everington details Peng's debut of the dish at a banquet for American admirals in the 1950s, which follows an all-too-familiar necessity-is-the-mother-of-invention story:
Peng, who studied cooking under the famous Hunan chef Cao Jing-chen, named the dish after a real Hunan hero: Tso (full name Zuo Zongtang) was a revered man of the Qing dynasty respected for his achievements on and off the battlefield, including suppressing the Taiping rebellion as well as contributing to matters of state, agriculture, and industrialization.
Following the revolution, Peng fled to Taiwan, where he established a Hunan-style restaurant called Peng's Garden Hunan Restaurant that's grown into a robust chain that still flourishes to this day. After Nixon's tension-settling visit to China in 1972, Peng opened a restaurant in New York the following year, where among other Hunan and assorted Chinese fine-dining dishes he brought General Tso's Chicken.
But he wasn't the only one to do so. As Ed Schoenfeld, longstanding New York restaurateur and folk historian of Chinese-American cuisine relates, two New York restaurant operators—David Keh and Michael Tong—were also bringing Hunan-style high-end cooking to America. Within the same few months of Peng's opening, Keh opened Uncle Tai's Hunan Yuan and Tong unveiled the first of his Shun Lee restaurants. Both men brought over Hunan-trained Chinese chefs who fled to Taiwan in 1949, and both restaurants served takes on General Tso's chicken. Peng wound up out-competed and refocused his efforts on Taiwan while Keh and Tong laid the groundwork for a whole new era of Chinese cooking in America.
The rest is history, but we all owe a debt to Peng's masterpiece.