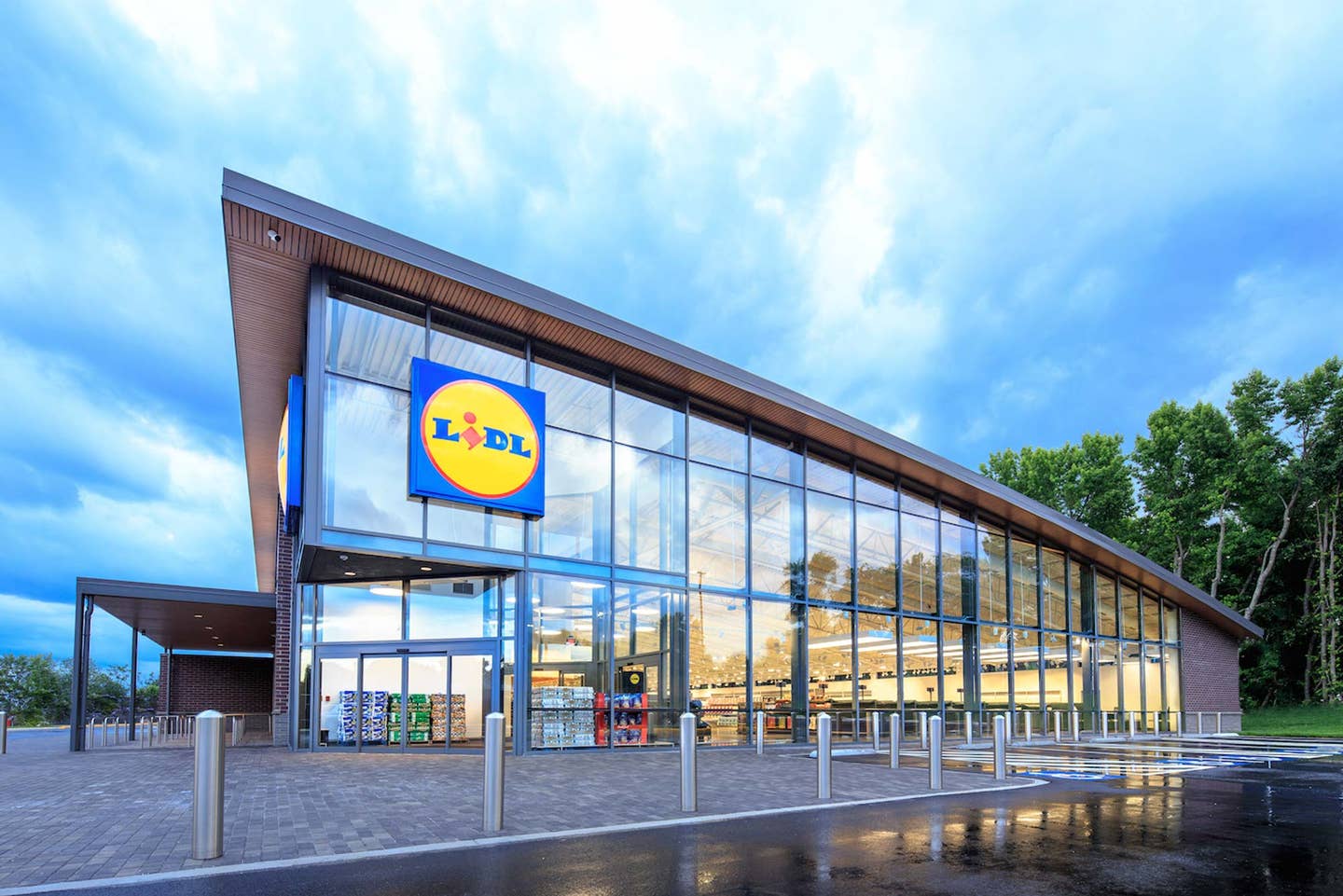 Culture
This German Grocery Chain is About to Undercut American Supermarkets by Fifty Percent
Popular discounter Lidl is set to launch 20 new stores on the east coast for its stateside debut
You may have never heard of the discount supermarket Lidl (pronounced lee-dil, not little), but it's about to slide in somewhere between bratwurst and lederhosen on your list of best German imports. The Neckarsulm, Germany-based grocery chain is set to make its American debut with twenty new stores along east coast this June. And before you dismiss Lidl as yet another discount supermarket, listen to this: Lidl is offering a tight selection of quality, organic products "at up to 50 percent less than other supermarkets in the United States," according to a press release.
Lidl started as a mom-and-pop wholesaler in Germany in the seventies, but by the time the nineties rolled around, they had spread all over Europe—their mantra "high quality at low prices" taking the continent by storm. Now they have more than 10,000 stores around the world, and are just weeks away from tackling their most competitive market yet. The news has competing American supermarkets scrambling to figure out a way to lower their prices while still remaining solvent.
According to Reuters, Wal-Mart is "pushing vendors to undercut rivals by 15 percent," and fellow German rival Aldi is "aiming for prices 21 percent below its U.S. competition." But even so, Lidl's executives appear undeterred. As Brendan Proctor, CEO for Lidl U.S., told a Reuters reporter, "We are confident in our model. We adapt quickly, so it's not about whether a market works for us but really about what we will do to make it work." The twenty Lidl branches are spread out among North Carolina, Virginia, and South Carolina, so shoppers can expect to see a price drop in regional stores like Food Lion and Harris Teeter.
Around 90 percent of Lidl's products are store brand—but don't call them generic. According to a spokesperson, Lidl sources from local suppliers that need to meet "the most stringent quality standards set by organizations around the world," sending buyers across Europe and even as far as the Philippines in search of goods. About 90 percent of Lidl's groceries will be private-label products, including a line of award-winning cheese that won acclaim at the 2017 Los Angeles Dairy Competition. They're also pretty environmentally conscious, partnering with the Marine Stewardship Council to avoid overfished species and employing in-house recycling initiatives as well as a slew of storewide energy-saving and sustainability programs, like LED lighting and building management systems that reduce power consumption.
Assuming all goes well with their east coast venture, the store has ambitious plans to open 330 locations in the States by 2020. But don't expect the American competition to go down without a fight—we may very well be on the brink of a supermarket price-chopping war, which nobody seems to be complaining about.