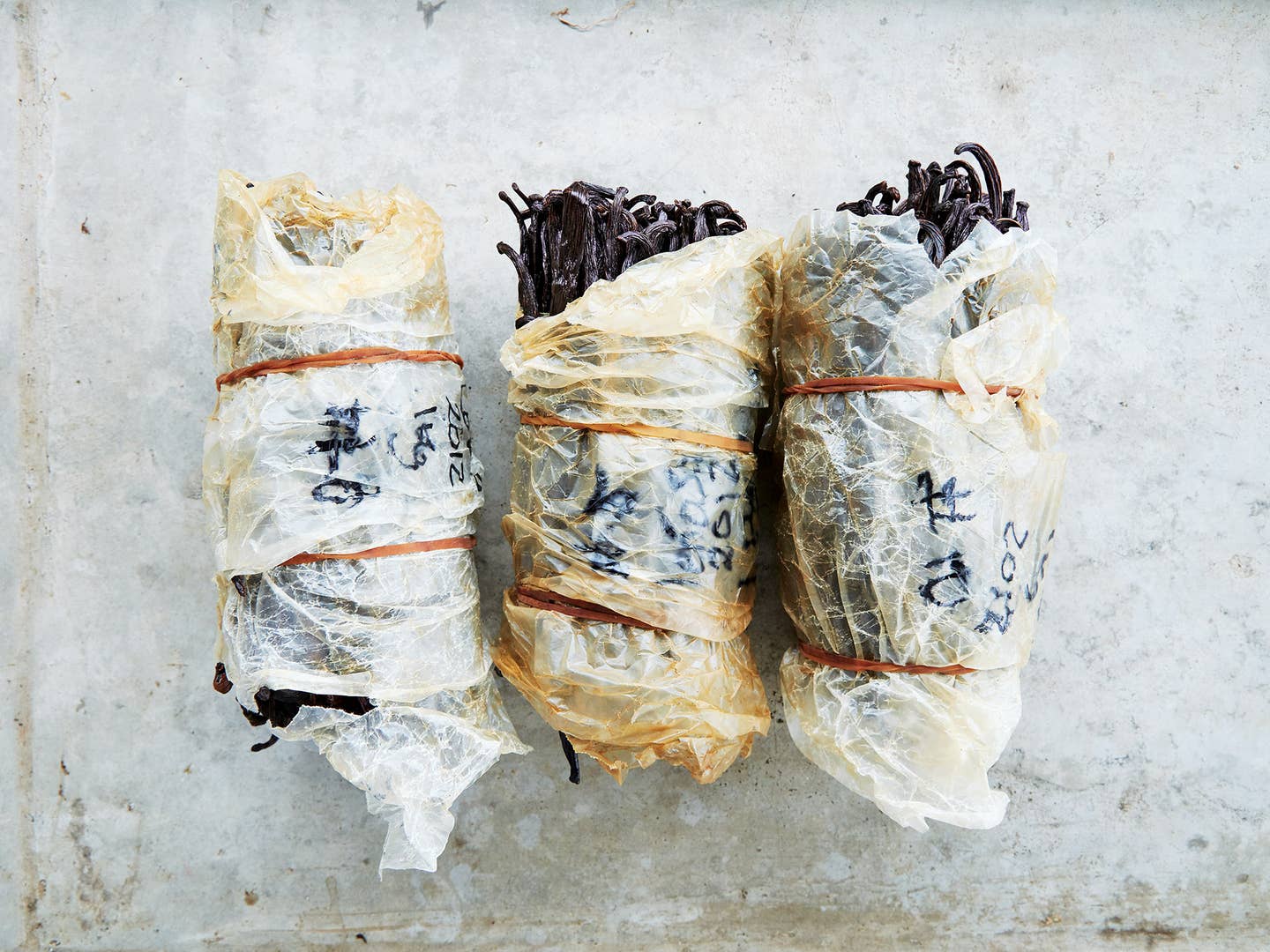 Culture
Consumer Demand for All-Natural Foods is Causing Vanilla Prices to Skyrocket
A bag of beans costs ten times more than it did just five years ago
Today, it seems like everyone wants to be all-natural. From fair-trade vegetables to organic meat, branding a product all-natural is almost a prerequisite for a spot on the shelf. Unfortunately, the same push for natural food is causing a major vanilla shortage, which could spell trouble for bakers and vanilla lovers alike.
As reported by NPR, vanilla prices have been skyrocketing due to the high demand for food products with no artificial ingredients. Vanillin, the synthetic substitute for the natural flavoring, has long been used as a replacement for real vanilla, because of the real stuff's high price. The cost-cutting value of synthetic vanillin put a lot of natural vanilla plantations out of business.
But with a recent consumer shift towards all-natural products, food companies are moving back to real vanilla beans. The only problem is that natural vanilla is hard to produce—and very expensive. According to NPR, rising demand has upped the price of a bag of Madagascan vanilla beans by a factor of ten compared to just five years ago. This is good news for rural vanilla farmers and larger exporters, but bad news for bakeries and food companies, large and small, that depend on the spice for their products.
To understand the sudden price increase, look no further than the insanely labor-intensive process behind cultivating vanilla. A plant that's native to Mexico, the vanilla orchid is now grown mainly in Madagascar, where the annual pollination window is comically small and must be done painstakingly done by hand with a small stick. Then the seeds must be soaked, dried, soaked, and dried again before they're ready for sale. This labor-intensive process takes a few months, which is why a sudden increase in demand has left farmers scrambling to meet quotas—and not always succeeding.
"We don't have the supply to meet the demand right now," Craig Neilsen, co-owner of Neilsen-Massey, a natural vanilla exporting company, told NPR. "Consumers are reading the labels much more, and they're demanding all natural, and even organic." While farmers in Madagascar rush to rebuild old, shut-down vanilla plantations, the price for vanilla remains high, and doesn't appear like it will drop for the next few years, even though many people prefer the taste of artificial vanillin to the real thing, or can't tell the difference.
So if you're a fan of all-natural vanilla, don't expect a reprieve for that five-dollar vanilla latte anytime soon. But the issue will be greatest felt by larger-scale companies, which means you shouldn't feel shy about making some killer vanilla dishes.