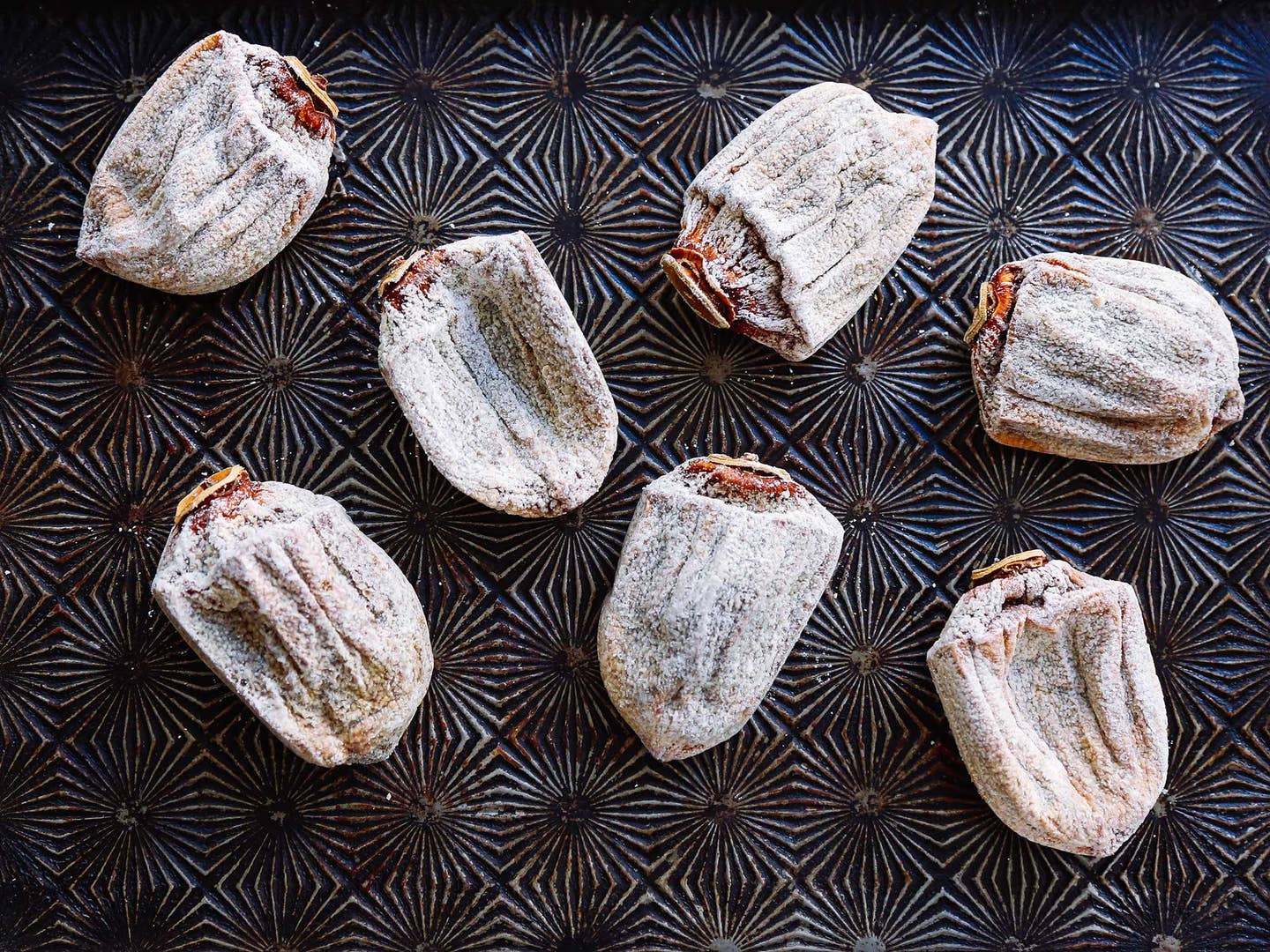 Culture
This is the Kobe Beef of Dried Fruit
Why hoshigaki, Japanese-style dried persimmons, are totally worth their $40 a pound price tag
Meet hoshigaki, a very special type of dried fruit that lives a better, more pampered life than you do.
Dried fruit doesn't sound like anything special, but the magic of Japanese hoshigaki is in the method. While Americans tend to eat Hachiya persimmons fresh, Laureance Hauben of Penryn Orchard in California says, Japanese persimmon lovers reserve the best for drying. The result? The most high-maintenance but delicious dried fruit around. It's the kobe beef of healthy snacks.
First fresh Hachiya persimmons are peeled, then hung from strings and left in a sunny, airy spot to dry. For the first week of their transformation, they're left alone. Once they form a skin, they are treated to frequent gentle massages. Some people massage their persimmons every few days; others, including the persimmon obsessives at Penryn, do this daily. This special treatment goes on for at least a month.
Those massages develop the structure of the fruit and drive off moisture while redistributing sugars to the exterior. The flesh becomes tender and chewy, as supple as any gummy candy with a deep, caramelized sweetness that lingers on your tongue. You know the persimmons are nearly ready when the fructose in the fruit forms a concentrated white dusting on the surface.
Considering the effort that goes into these gems, which Penryn sells for $40 a pound, it'd be a waste to cook with them—appreciate them all on their own. They're a perfect accompaniment for tea and make a very special gift for produce obsessives (hint hint).