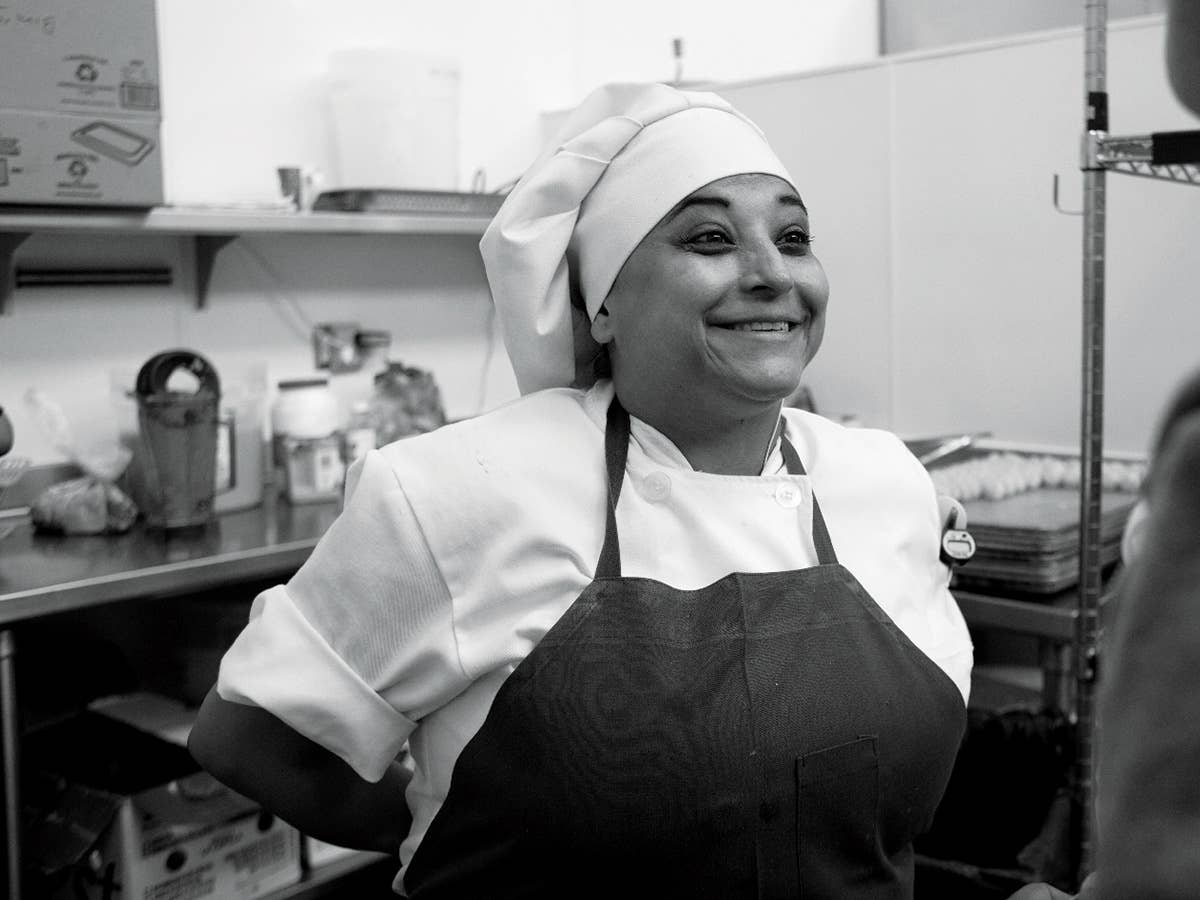 Culture
How Nepalese Dumplings Saved Binita Pradhan's Life
A profile of one of La Cocina's leading entrepreneurs
La Cocina is a nonprofit kitchen incubator, housed in a modern building in San Francisco's Mission District, that helps low-income women, particularly immigrants, formalize and grow food businesses. In the 10 years since opening, the organization has provided support to dozens of women from every corner of the globe—from Cambodia to Oakland, Nepal to El Salvador.
On August 15 and 16, the organization will host its seventh annual San Francisco Street Food Festival, which brings together the current crop of incubating entrepreneurs, La Cocina graduates and restaurant chefs for a two-day eating bacchanalia.
Over the course of the next four weeks, we'll be posting profiles of some of the La Cocina entrepreneurs. And here's Binita Pradhan to kick us off.
Binita Pradhan's eyeing me, her brown, kohl-rimmed eyes narrowing with intensity as I bite into a momo, the steamed, meat-filled dumpling that's the signature item of her company, Bini's Kitchen. She breaks into a smile as I do, my mouth filled with the spice-spiked parcel.
"I like when people take the first bite and their eyes brighten," she says. "I cook because I want to see that reaction every day."
Pradhan joined San Francisco's La Cocina three years ago, taking the first steps to formalize the Nepalese food business she'd begun in her home kitchen. And her journey to successful entrepreneur has not been an easy one. In 2011, after nine years in an abusive marriage, she fled with her her six-year-old son, Ayush. "I packed up my Nissan and drove to a battered women's shelter," she told me. "When I walked out of the house I didn't have a single penny. I started with nothing." In the difficult months that followed, she turned to the kitchen, preparing the dishes she'd learned from her mother, who cooked for the Nepalese royal family in the 1960's.
Nepal, located between India and China, draws its culinary influences from both places. Rice, lentil dal and yogurt are staples of the diet, generously seasoned with spices. Pradhan's turkey momos resemble Shanghai-style soup dumplings, the wheat flour wrappers twisted into a topknot, concealing the filling within. The turkey meatball at the momo's core is spiced with fragrant combination of cardamom, cinnamon and ginger, underpinned by the thrumming heat of red chiles.
During the month of August, which includes La Cocina's annual Street Food Festival, Pradhan tells me she'll sell 70,000 momos, which she affectionately refers to as "little fellows."
"I thank God every day for La Cocina," says Pradhan, gesturing to the kitchen behind her, "but it was momos that saved my life."