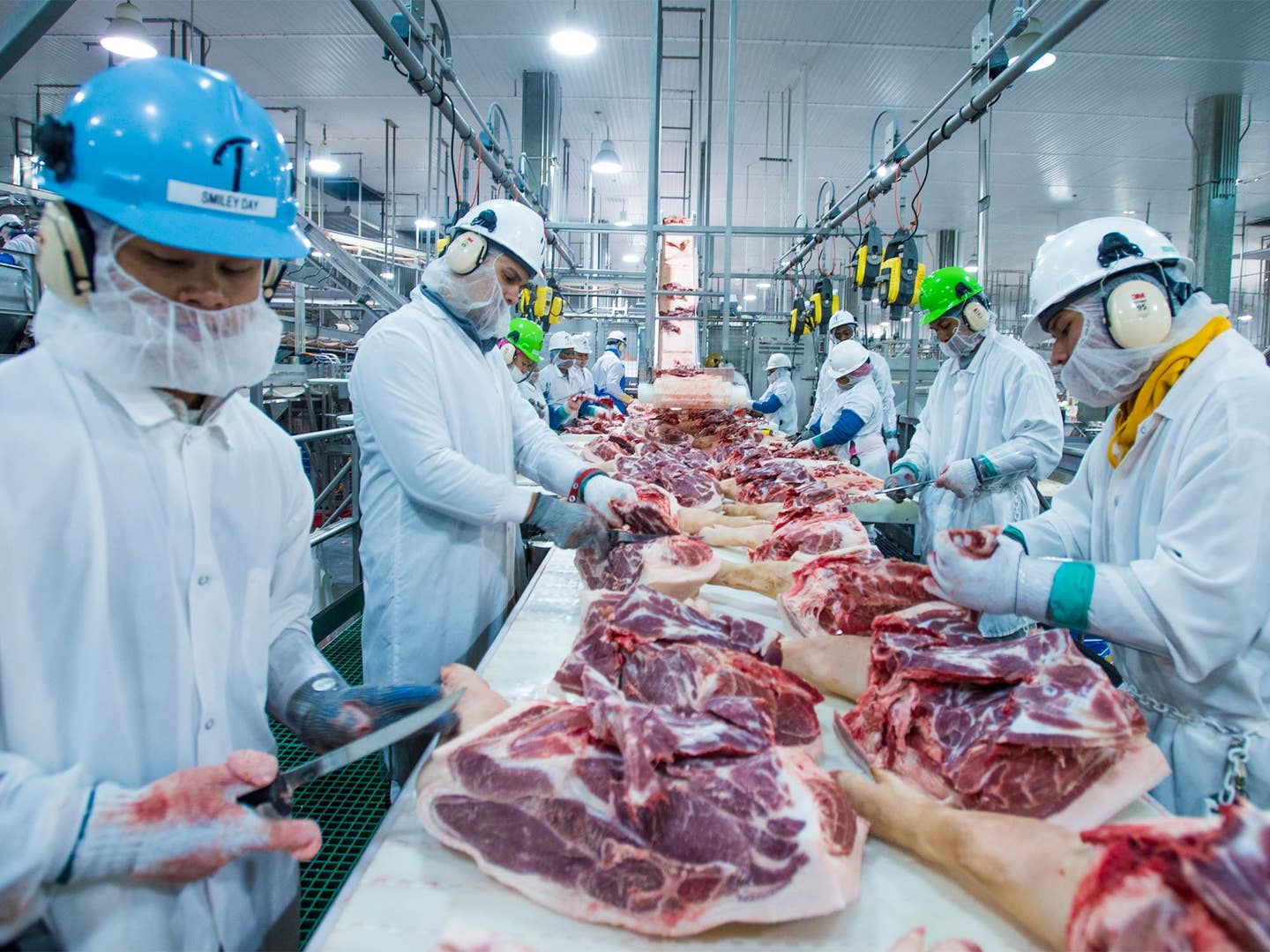 Culture
How Immigrants Have Kept This Iowa Meatpacking Town Alive and Flourishing
As two-thirds of Iowan counties continue to shrink, Storm Lake stands out as a rapidly growing haven for immigrants and refugees
Whether it's refugees fleeing violence in their home countries, immigrants seeking economic opportunity, or migrants who've come to fill in gaps in our workforce, the most marginalized people in society have long bolstered America's workforce and infrastructure. And the latest example is one tiny lakeside community in Iowa that has become a beacon of what immigrants bring to, not take away, from our collective way of life.
As the New York Times reports in a recent feature, the town of Storm Lake—a longtime meatpacking town sitting smack in the middle of Trump's America (Trump won the state with approximately 52% of the vote to Clinton's 42%)—has become a surprising magnet for wave after wave of immigrants and refugees from Asia, Africa, and Latin America over the past four decades, a phenomenon that has kept the town growing in a state where two-thirds of counties are shrinking in population. These relative newcomers are drawn by the low-paying, labor-intensive jobs at pork, egg, and turkey processing plants owned by Tyson Foods.
These jobs were once lucrative, complete with benefits and union protection, and taken by mostly white men. But those days ended in the mid-80's: with competition from newer companies that supplied large supermarkets, many of Iowa's smaller plants started slashing wages, ignoring union demands, and ultimately shuttering.
As one longtime worker tells the Times, the $16 hourly wage that he earned when he started in 1980—the equivalent of almost $50 today, after inflation—was enough for one breadwinner to support a family while also owning a home, some cars, a camper, and a boat. And despite every promise to "bring jobs back to America," rural towns across the country continue to witness a massive brain drain, with younger residents flocking to the cities leaving behind elderly folks and empty futures.
Storm Lake's growth runs counter to this all-too-familiar story, in part because of an influx of refugees it received at the end of the Vietnam War. Iowa was the first state to offer resettlement assistance. Mexican immigrants came next, recruited in the 90's by the Iowa Beef Processors, which was bought out by Tyson in 2001.
Sadly, the representative for Storm Lake's district, Republican representative Steve King, is one of the most notorious for his views on white nationalism, once tweeting that "we can't restore our civilization with somebody else's babies." According to the Times, there's also a level of anxiety in the town that's been further "fueled by [President] Trump's statements on immigrants and border control." Residents, even those with papers, have postponed trips abroad due to concerns about re-entry, while others who are undocumented fear deportation.
While the Storm Lake model isn't perfect, it's one option to address the growing tide of small-town drains. Nearby towns, such as Spencer, Iowa chose to reject similar attempts by a packing plant to recruit foreign workers, while Denison, Iowa chose to adopt the model, seeing a two-fold increase in its Latino population in fewer than 10 years.
Speaking to the Times, Storm Lake's police chief concedes that such drastic changes in the town came with their own share of problems over the past three decades—including complaints of crime and drugs—but he tells the paper, "the pros so outweigh the cons, and the community as a whole understands that, and for the most part, they've embraced it."