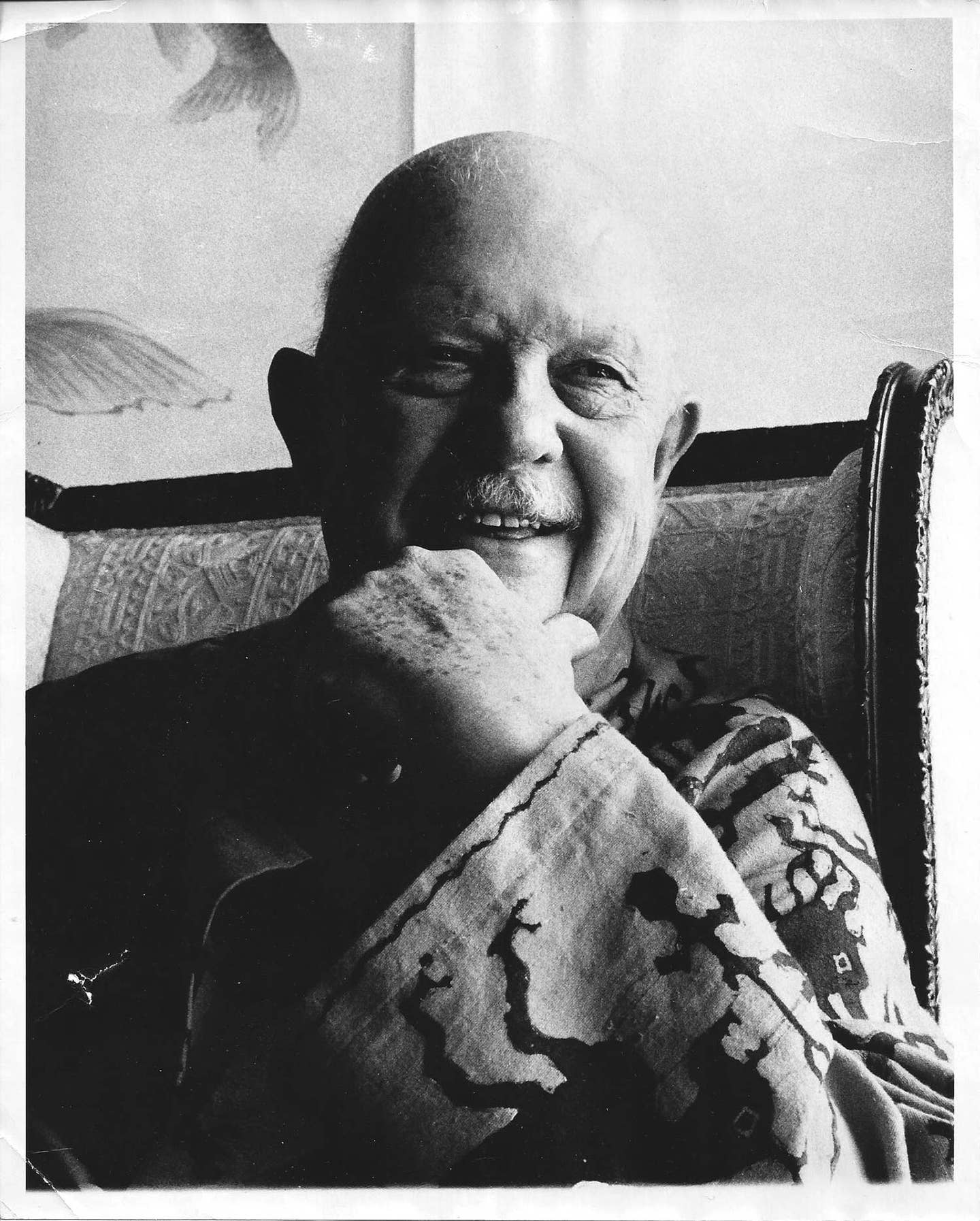 Culture
What We Learned From the First-Ever Documentary About James Beard
Filmmakers Kathleen Squires and Elizabeth Federici share their impressions of the American legend
Next Monday, the elites of the American food world will congregate at the Lyric Opera of Chicago for the 2017 James Beard Awards Gala, a star-studded, seen-and-be-seen affair, now complete with a celebrity host, Jesse Tyler Ferguson of ABC's Modern Family. The titular awards are among the most coveted in the industry, ever more so in a time when food and food media dominate the mainstream cultural conversation: these days, celebrity chefs ooze with rockstar appeal and while food writers have become bona fide influencers.
But what about the man who started it all—whose name has become synonymous with the highest honor in the culinary world? That's the late James Beard, of course, a cook—never "chef," as he would have it—who pioneered the notion of farm-to-table before it was vogue, elevated the status of American cooking in a time when French was the golden standard, and hosted the first ever nationally televised cooking show on NBC. On May 19th, Beard will return, posthumously, to national television as the subject of a new documentary, James Beard: America's First Foodie, on PBS' American Masters series.
The documentary, co-produced by food writer (and SAVEUR contributor) Kathleen Squires and filmmaker Elizabeth Federici, who also directed the film, will shed light on Beard's life through his professional writing—22 cookbooks along with hundreds of newspaper and magazine articles—personal letters and photos, as well as interviews with those who knew him and were inspired by him. From Gael Greene, who co-founded Citymeals on Wheels with Beard, to Jacques Pépin, for whom Beard paved the way to celebrity chefdom, the film offers a never-before-seen look into the inimitable wit and wisdom that Beard bestowed upon the food world.
To get a behind-the-scenes look at the making of the film, we spoke to Squires and Federici about their process in creating the film and the most surprising things they learned along the way.
Was there anything about James Beard's life that you chose to leave out of the film and why?
KS: When you have over one hundred hours of footage and need to cram it into a "PBS hour," you have to make choices on what to focus on. I don't feel that we left anything major out about his life, but I know both Beth and I would have loved to introduce an important figure in Jim's upbringing: a man by the name of Jue-Let. Jue-Let was a Chinese immigrant who cooked with Beard's mother at the boarding house she ran. He served as a father figure to Jim when his real father would "disappear" from time to time. Jim developed a worldly palate from Jue-Let's cooking, too.
EF: Jue-Let was like a godfather to James Beard. Beard spent as much time with Let as he did his own father. And Let's influence appears in all of James Beard's cookbooks. I think that is what made him unique in the New York food world. He brought the West coast and Asian flavors to his recipes long before anyone else. I believe that this made him appealing to readers all over this country.
You touch upon Beard's open homosexuality in the film. Can you talk a little about this and what you discovered about that choice? Why would he choose to be out in a time when it was so dangerous?
KS: Jim Beard was a pioneer in so many ways, and this was one. Jim's circle of friends did not judge him for his sexuality, which made it easier for him to be who he was. When you are over six feet tall, and weigh over three hundred pounds, you learn early in life to become comfortable with who you are. But while Jim didn't hide his sexuality, he also wasn't flagrant about it because of the consequences of the time.
EF: Once again, I return to James Beard's childhood. As a young woman in the latter part of the 19th century, his mother, Elizabeth Beard travelled extensively in Europe, New York, and San Francisco and was sexually inquisitive herself. As a child, Beard was surrounded by colorful, creative and one can only assume, progressive people. I don't think it would have ever occurred to him to hide anything or be ashamed of who he was.
James Beard was the first-ever host of a nationally televised cooking show. What do you think is his lasting legacy in the food TV world?
KS: He wasn't a natural on camera, but he did pave the way for those who were, like Julia Child and Jacques Pepin. More than anything, it was his breadth and depth of food knowledge that made him stand out and inspired chefs like Julia. No gimmicks; just good cooking. Interesting that today, the industry, including the food media, covets the award that bears his name.
EF: I think that James Beard made home cooks feel that they could make delicious meals without going to culinary school. Many modern cooking shows are following that model.
What do you think James Beard would say about the food world today, from Instagram to the celebrity status bestowed on chefs today?
KS: I think Jim Beard would love the social media aspect of the food world today—he was made for the pithy, witty tweet. I don't think he would be quite so fond of chefs fancying themselves as celebrities, however. He would never even dare call himself a chef—he was always careful to call himself a cook. I could just imagine the bitchy tweets directed at those he felt would inappropriately cross that line to celebrity!
EF: James was already aware of the celebrity chef before he died. He was one himself and of course Julia Child was a household name. But I do think he would be amazed at the worldwide reach that the internet has brought to American chefs as well as food writers. I think he would love social media. In many ways, his syndicated column was similar to a blog. The computer and the internet would just take it to another level. He was also a person who really needed to be surrounded by people. I think that social media would have been a great solace when he found himself alone.
Watch the Trailer for America's First Foodie: The Incredible Life of James Beard