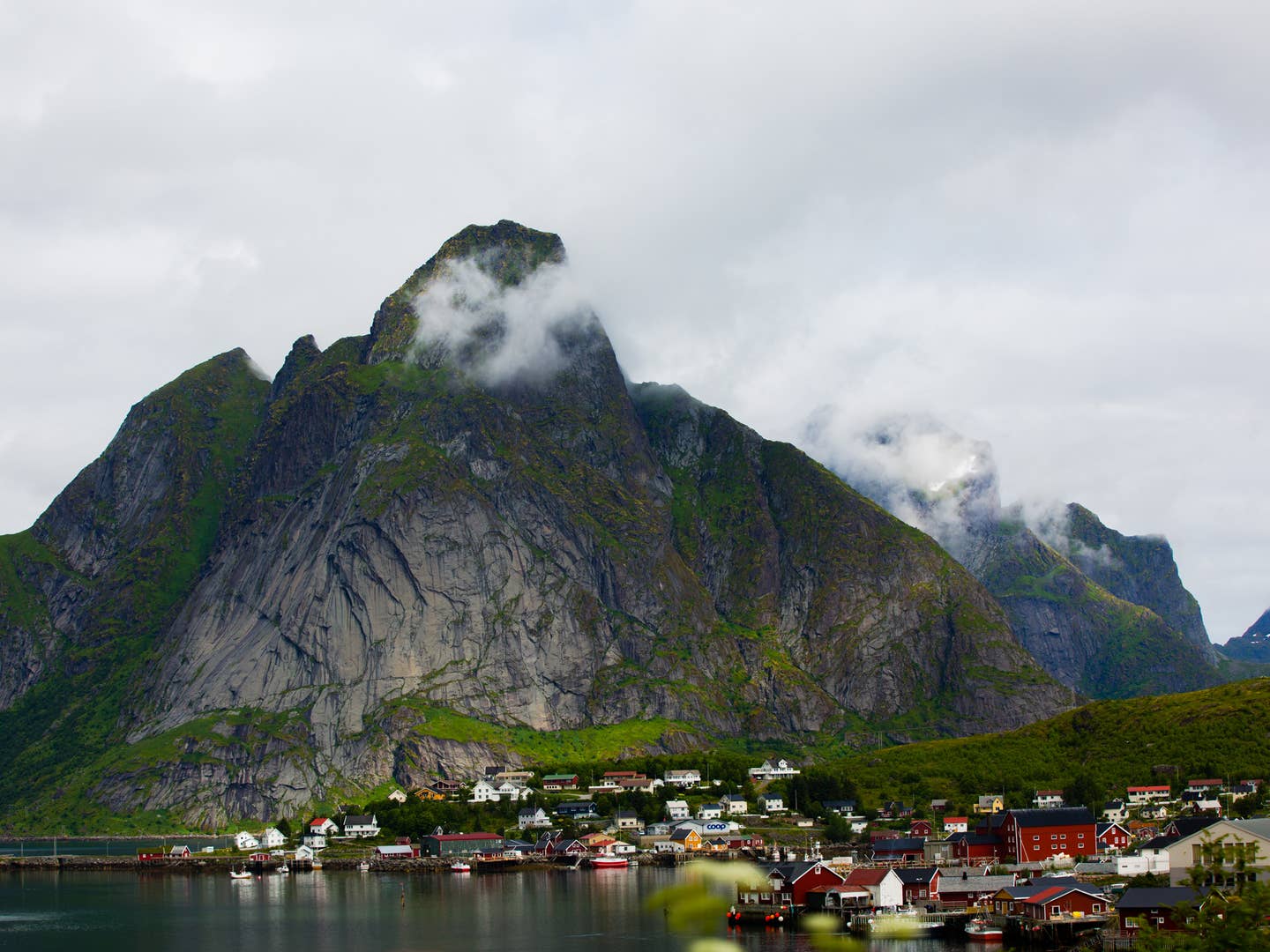 Travel
The Insider's Guide to Norway's Quite Possibly Actually Magical Lofoten Islands
Rent a car and wind through this far-flung archipelago's picturesque roads
Stash This in Your Suitcase
At Engelskmannsbrygga, a one-time cod liver oil factory in Henningsvær, Cecilie Haaland has been making ceramics for 20 years. Many pieces feature images imprinted from fish she has caught herself. Take home a rough-hewn mug or a fish-tail emblazoned vase. engelskmannsbrygga.no
A rare and wild fruit, cloudberries are near impossible to cultivate commercially. Ask locals where to find this soft, yellow, raspberry-like beauty, but beware: Some foragers are territorial about their cloudberry patches.
In Sakrisøy, a miniscule town, Anita's Sjømat sells fried cod sandwiches topped with shrimp or salmon. This roadside stand doubles as a gourmet general store stocked with local chocolates and cheeses, cod paté, and stockfish jerky. sakrisoy.no/sjomat
Where to Lay Your Weary Head
There is no shortage of lodging in Lofoten, where every town is outfitted with rorbuer, or fishermen's cabins. One of the most charming, Sakrisøy Rorbuer, is outfitted with wood-burning ovens and original log walls still patterned with carvings and graffiti from seafaring residents past. sakrisoyrorbuer.no
A self-declared "social shelter," Trevarefabrikken is a creative center where like-minded travelers and locals can sleep, work, eat, and hang out in a revamped cod liver oil warehouse. lofotenislands.no
Fiskekrogen, an ambitious restaurant in Henningsvær, is headed by chef Johan Petrini, and serves a mix of updated classics (fish soup and cod tongues) and refined new Norwegian (whale carpaccio and perfectly grilled lamb). Stop into its new bar, Nord, next door for waterfront cocktails. fiskekrogen.no
The light. Because it's so far north, Lofoten experiences wild fluctuations in solar exposure. Visit in June for midnight sun, in December for nearly 24 hours of darkness, and all winter for eerie, indigo afternoon twilight plus dramatic displays of the aurora borealis.