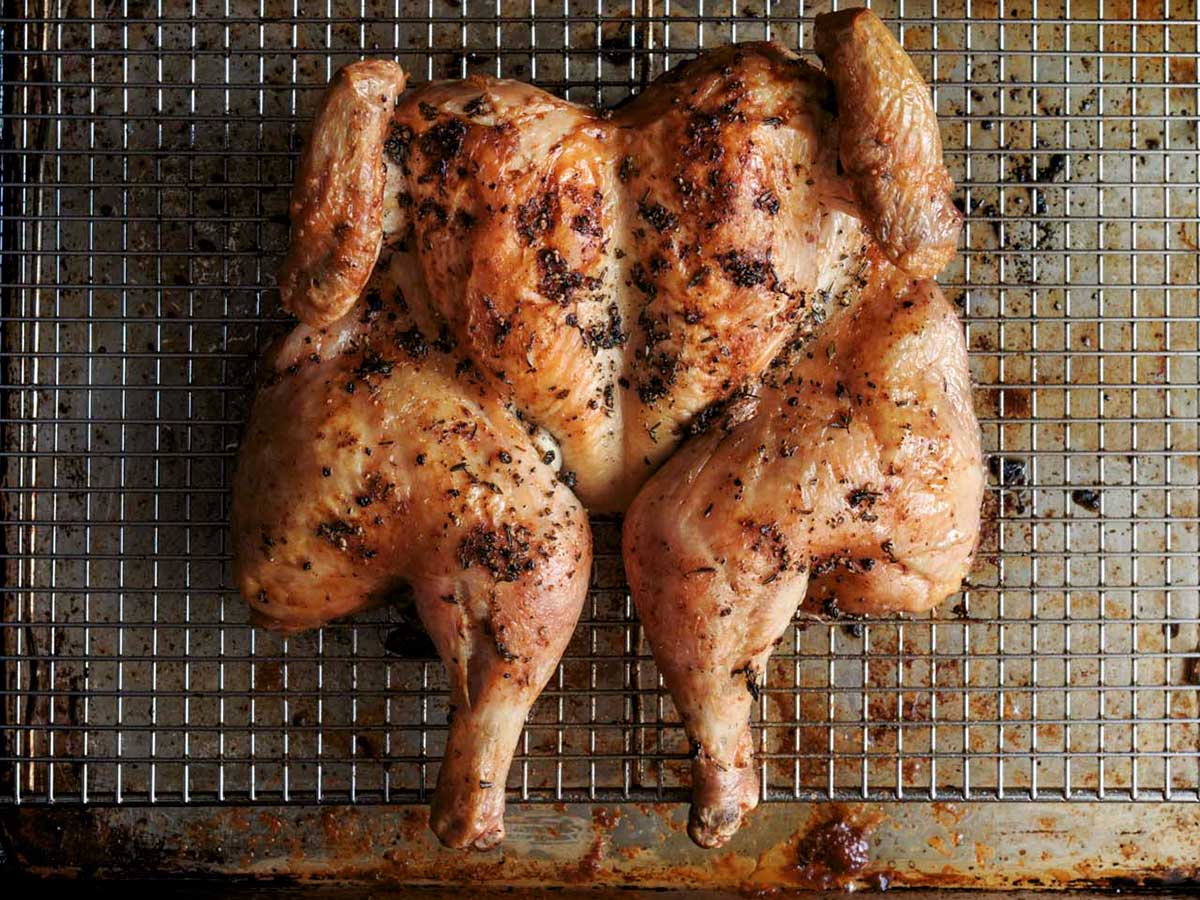 Culture
This Cookbook Author Swears by Making Culinary Resolutions
Here's her go-to technique for sticking to one (that research says actually works)
In those first few tender, ever hopeful weeks of a New Year, the fresh start promised by the flipping of a calendar page compels us to make resolutions for the 365 unspoiled days that lie ahead.
It's widely agreed upon that repetition is the most effective way to learn something, whether you're a cook, a musician, a doctor, or a school kid. But the notion that repetition could actually bring greater happiness? That has been explored, too. In the 1950s, Martin Gumpert, a German doctor who wrote the book, The Anatomy of Happiness, explained in the book that, "the forming of patterns, of habits, or tastes, of styles, of attachments, of character, the security of happiness depends on the miracle of repetition." A more recent study by cognitive scientist Elizabeth Hellmuth Margulis, director of the Music Cognition Lab at the University of Arkansas, demonstrated that people who listened to music that was repetitive found it to be more enjoyable than music without repetition. The theory is: when we know what to expect, when our brains are anticipating the chorus, we are actually happier.
It's true in the kitchen, too—and an idea that makes up a large part of my cookbook, Repertoire, called so after my column by the same name in the San Francisco Chronicle. If you've ever slavishly followed a new recipe to the letter, you know how grueling that process can be for the first time. But once you've cooked a dish a few times, you can anticipate what is going to happen next in the pan, and you know the outcome is going to be delicious. In the kitchen, the confidence born of that repetition can be a boon; now that you can walk, you're ready to run. Repetition has its rewards.
Do something frequently and with focus and it becomes natural, effortless. Repeat a recipe again and again until you can cook it from heart and you'll be rewarded with a delicious meal, again and again. Choose a daily uniform and you'll end the annoyance of selecting something to wear each day. Commit to booking the same rental house on the same rocky Maine beach, summer after summer, and you'll save yourself hours of searching and the pain of only discovering the best lobster pound on the last day of the trip. A repertoire becomes a signature part of you, a touchstone of your life—you become known for the best chocolate cake, for always wearing the same black turtleneck; friends know where to find you the third week of August. Trying new things takes confidence, but committing to a repertoire takes confidence, too, the confidence to repeat something over and over, resisting the urge to move along to something new. But by committing to this repetition you'll develop habits, which in turn beget greater happiness, all while getting dinner on the table (in my case, in spite of the two small children hanging off your leg).
Cooking from a repertoire has made me a happier, more effective cook than I've ever been. And the New Year is the perfect time to start one.
How to Develop a Culinary Repertoire:
Go Deep, Not Wide
As the owner of many hundreds of cookbooks, I can say with confidence that more cookbooks does not a better cook make. This year, commit to mastering 10 recipes. Mastery comes through repetition; make the same dishes again and again and you'll become a faster, more intuitive cook (and it'll make grocery shopping a hell of a lot easier, too).
Cook Within Your Skill Set
If you're a fledgling cook, try not to attempt the culinary equivalent of a black diamond ski slope every night. Trust me: Spending hours slaving over a complicated dish that may or may not turn out is not a recipe for success, and nobody wants to clean up after that mess, either (this is what restaurants are for). Instead, choose classic, durable recipes for things you actually want to eat: an enduring pasta recipe, like cacio e pepe; a hearty, kid-friendly chicken tortilla soup, or a five-ingredient shrimp stir-fry. Like a sprinter running drills, repeat until you can cook each of these dishes by heart. Then consider moving on to the next.
Make New Habits
"Oh man, tacos again?" is not a thing you hear often. Humans may be hard-wired to try and find the next best thing, always look for new ground, and strive to avoid repeats. But routine—when it's based around something we love—can be comforting and grounding. This is doubly true if you have children, for whom a weekly ritual like Friday pizza can be sacred. To paraphrase Aristotle: "We are what we repeatedly do. Excellence, then, is not an act, but a habit."