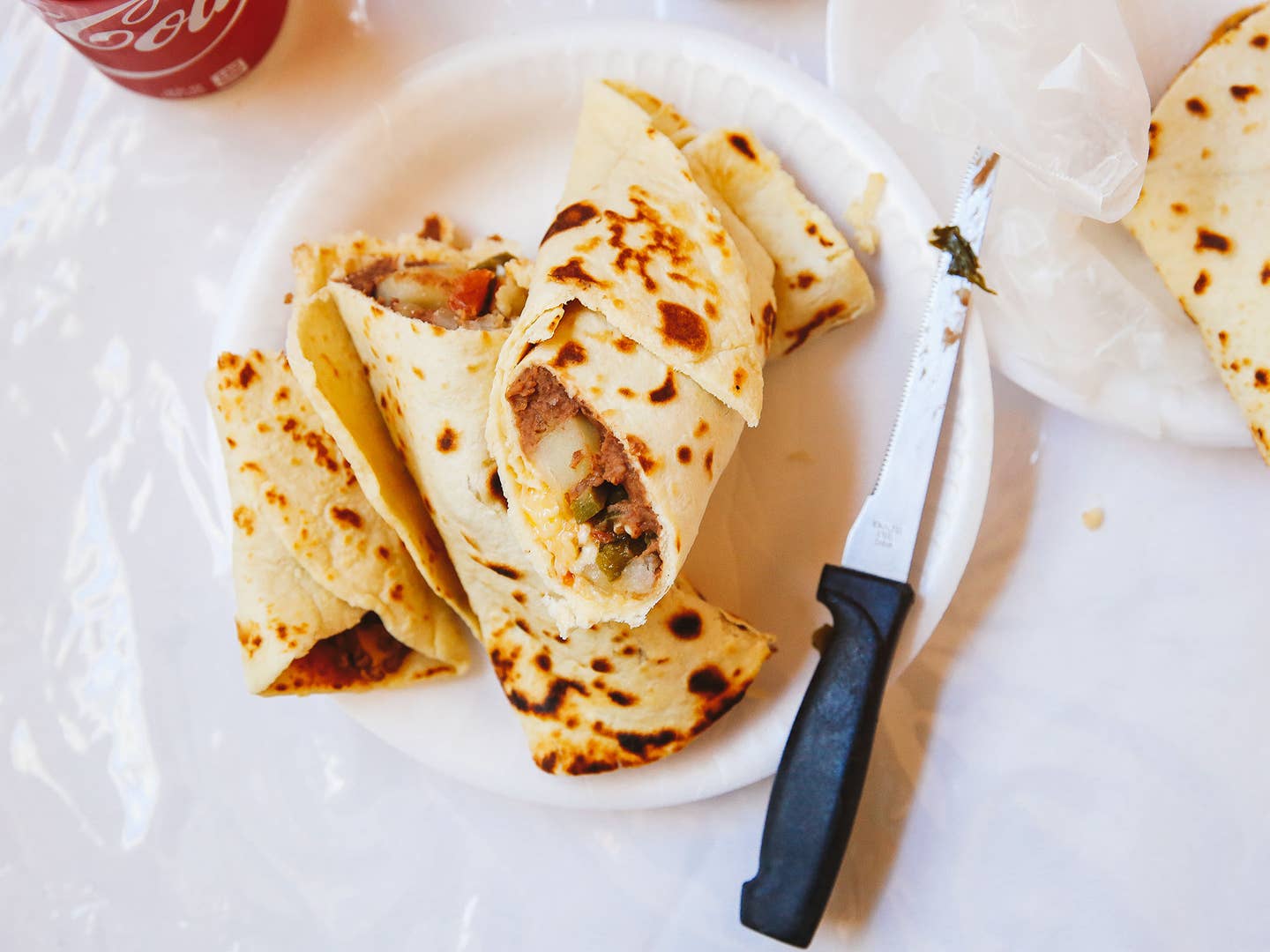 Travel
The Burrito Queen of Texas Deserves a Stop on Your Next Road Trip
In the border town of Marfa, Ramona Tejada has turned her home into one of the best burrito spots we've ever visited
Everything at Marfa Burrito is handmade. From the salsas to the tortillas, you can watch everything happen right in front of you in pots and pans that look like they could have come straight out of someone's kitchen.
Well, that's because they do. This restaurant in the Texas border town also happens to be Ramona Tejada's personal kitchen, which she runs with the help of two other women. Known as the burrito queen of Marfa, Ramona's home cooking draws in tourists, locals, and even a few celebrities—there's a framed photo of Matthew McConaughey with his arm around her shoulder, and another of her with Mark Ruffalo. Her burritos measure up: those handmade tortillas make it all, tender and slightly flaky and thrilling enough to eat all on their own. Meaty, eggy fillings don't disappoint.
Despite these famous visitors, Marfa Burrito is calm, quiet, and casual. The menu is printed in marker on a neon pink poster, and there are just seven items, most of which involve egg. You can peer over the counter to watch as Ramona hand-rolls the tortillas into perfect circles, grills them to a perfectly crispy brown, then slathers them in beans and other fillings.
Marfa Burrito is only open for breakfast and lunch, but don't worry—nobody will judge you for stuffing your pockets with a few burritos for the road.
Marfa Burrito
104 East Waco Street, Marfa, TX