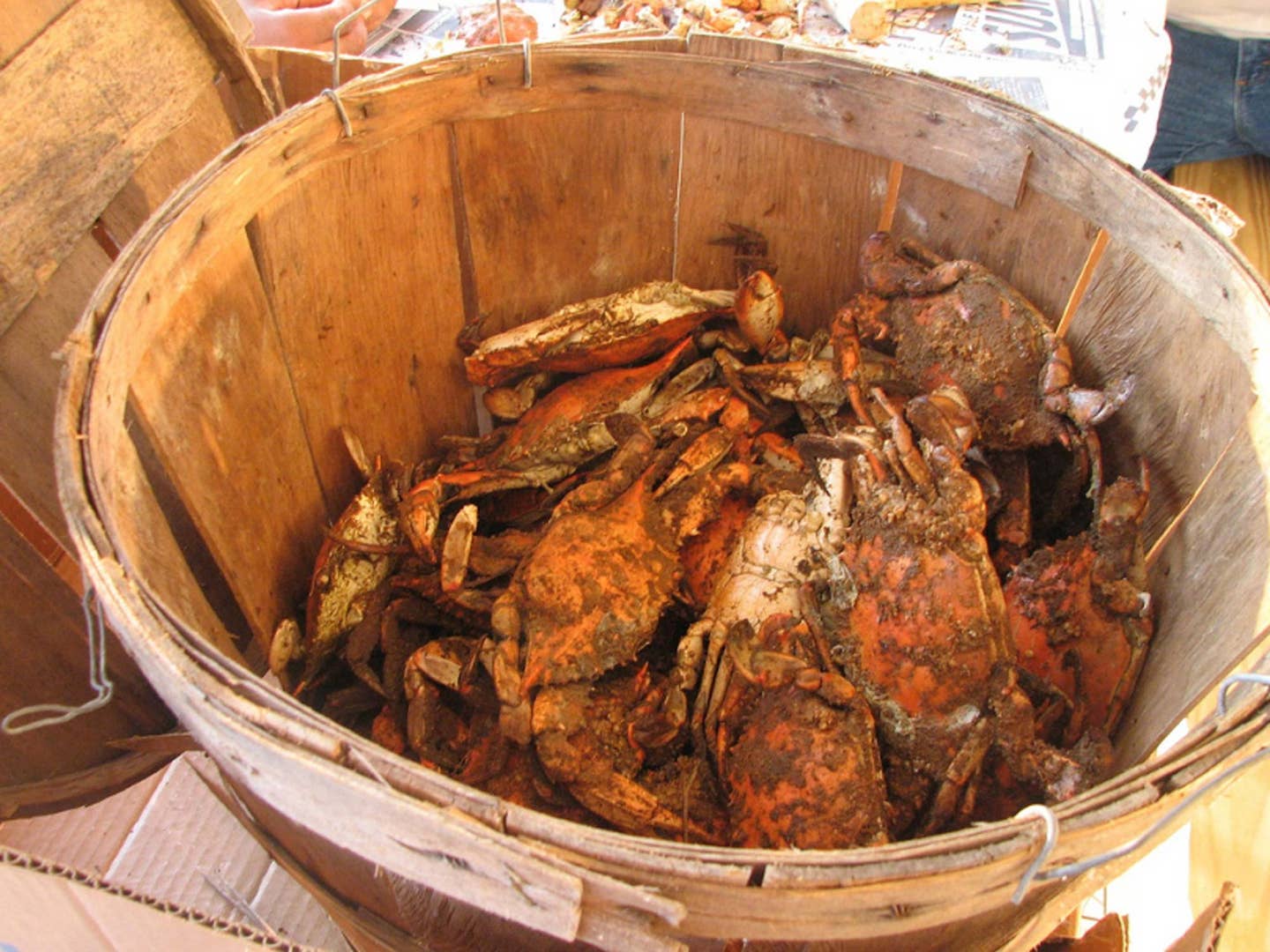 Culture
Why This Maryland Island Town is Called "La Isla de las Mexicanas"
For the past 20 summers, Mexican women have migrated to Hooper's Island to work in the town's crab industry—doing jobs Americans won't
There's a surprising seasonal connection between Hidalgo, Mexico and Hooper's Island, Maryland. Every summer, an estimated 600 migrant workers, mostly women, arrive on the island—which is actually a group of three islands in the Chesapeake Bay—under the H-2B visa program to work in the town's crab industry.
According to WAMU, the town comes to be known, during these fair-weather months, as la isla de las Mexicanas, or "the island of the Mexican women", because of these highly-skilled crab pickers that have become a lifeline for the industry.
For the past twenty years, this summer migration has been routine—but that wasn't always the case. As Harry Phillips, owner of Russell Hall Seafood, told WAMU, "At one time every lady on this island picked crabs." As he tells it, when stricter child-labor legislation was enacted in the sixties, the American women that lived in Hooper's Island ventured into other fields, and eventually shied away from crab-picking completely. "That was the beginning of the end for the crab picker—the American crab picker."
These days local operations rely on the H-2B visa program, which allows them to recruit and train temporary workers from other countries. In order to qualify for the program, employers must prove that there are not enough American workers to do the work and that that employment of migrant workers will not adversely affect the wages or working conditions of U.S. workers in the same field. But in the current immigration-skeptical political climate, lawmakers from both parties argue the program harms American workers in spite of those restrictions.
In Maryland, however, employers cite industry studies that they say indicate every H-2B worker keeps almost three American workers employed in the seafood industry. And it's not just the willingness to do jobs that sets migrant workers apart—it's their skill, too. In a real-world Ballad of John Henry, seafood processing companies attempted to supplant migrant workers with an automated crab picker. The Mexican workers defeated the machine, both in the quality of the harvested meat and in the ability to effectively sort high-quality lump meat from less-valuable crab.
For now, the Mexican flag flies beside the Stars and Stripes at Harry Phillips's plant on Hooper's Island. "Without these ladies," he told WAMU, "we wouldn't be in business."