How Trump's Refugee Ban Will Hurt the Meatpacking Industry
Refugees and immigrants take on grueling slaughterhouse jobs where American citizens refuse to work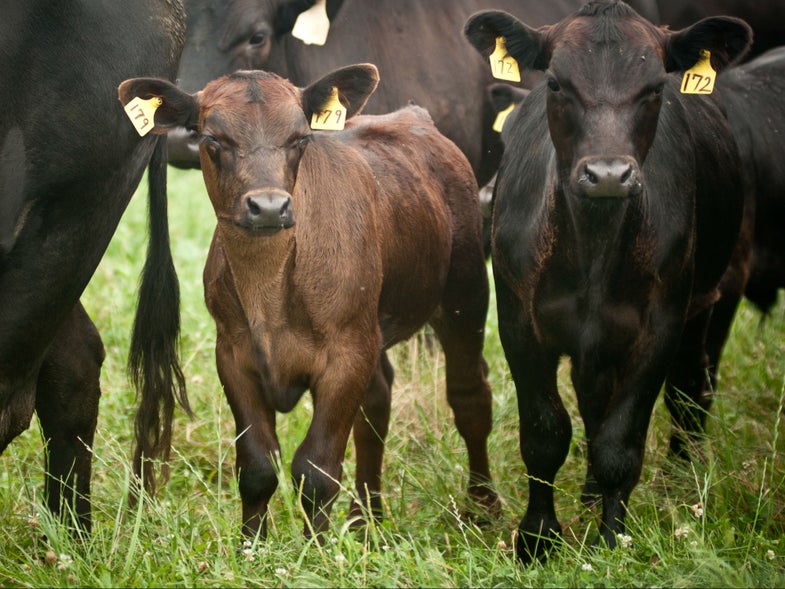 President Trump's executive order on Friday—suspending vetted refugees, green-card holders, among others from seven Muslim-majority nations—sent shockwaves through the country and caused a logistical and humanitarian nightmare at airports. While protesters and lawyers, working pro-bono, took to the airports to demand the release of detainees, another seemingly unlikely group has challenged the travel ban and its potential effect on the American labor force.
According to the Wall Street Journal, representatives of the meatpacking industry—which supplies grueling, low-skilled, and dangerous jobs that most American citizens won't take—have cautioned that reducing the number of refugees admitted from 110,000 to 50,000 could create major road bumps in the meatpacking workforce. After all, at least a third that workforce is foreign-born, with legal refugees filling in the positions once occupied by undocumented immigrants prior to the notorious crackdowns on companies that employed them.
Speaking to the Journal, Barry Carpenter, chief executive of the North American Meat Institute, said, "As the administration pursues changes to the nation's refugee policies, we hope it will give careful consideration to the ramifications policy changes like these can have on our businesses and on foreign-born workers who are eager to build new lives in America through the jobs our companies can offer."
While some agriculture businesses moved south of the border in the early 2000s, following the widespread raids on businesses that hired undocumented immigrants, the meatpacking industry was unable to, since the livestock itself is located in the United States. The Journal piece cites Mark Lauritsen, head of the food-processing division at the United Food & Commercial Workers Union, who said the union's 250,000 meat and poultry workers include "tens of thousands of refugees." And across the rural Midwest, entire Somali communities have arisen out of the influx of immigrants from Somalia, one the seven countries banned by Trump, who have migrated there to work in the meatpacking plants.
Of course, plants aren't employing refugees out of goodwill, and meatpacking is treacherous work that's been subject to well-documented human rights abuses, but it's a compromise for desperate-to-work refugees who are legally able to perform jobs that undocumented immigrants can't and other Americans won't. And as Mother Jones points out, the refugee ban is the second major disappointment for the meatpacking industry—which threw the majority of its weight behind Donald Trump in the election—the first being the upending of trade deals and partnerships that have bolstered Big Agriculture for years.
Karma or not, they weren't the only ones misled into voting against their own self-interest.