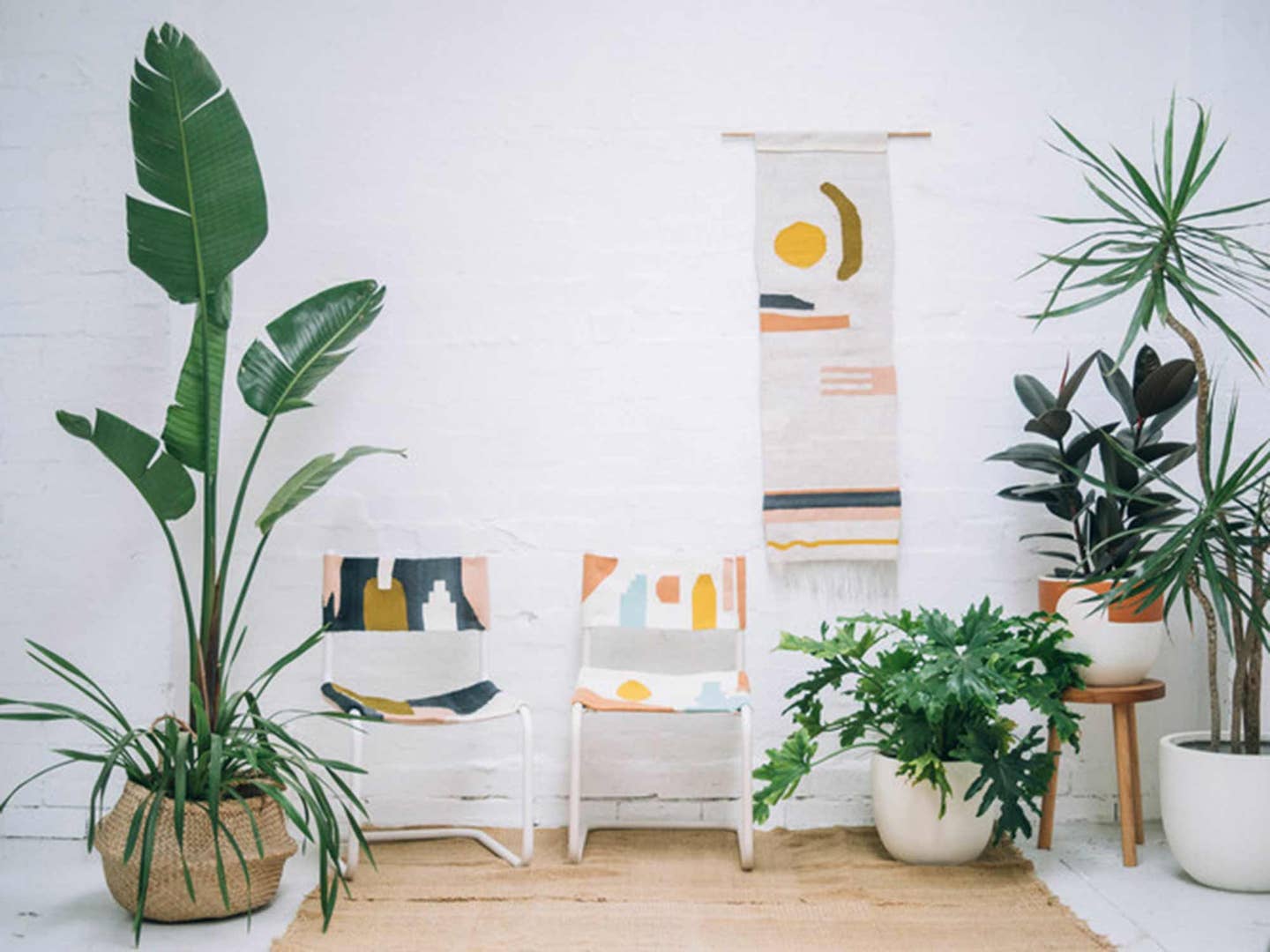 Culture
8 Gorgeous Kitchen Tools to Turn Your Home Into a Melbourne Cafe
How to bring a little Aussie style into your life
It seems everyone has a little bit of Australian fever these days, and there's no question why Melbourne makes it to the top of most travel lists. Just taking a casual walk through the Central Business District reveals hidden lanes filled with gourmet cafes and colorful street art on every wall. Quiet outer boroughs boast gorgeous botanical gardens sprinkled with unique architecture. This city is rich with local talent and impeccable style, which make for a one-of-a-kind diverse and creative culinary scene.
We've rounded up a few essentials made right in Melbourne to bring a bit of that awesome Aussie action into your own kitchen style. You'll find bright textiles that reflect the colorful beach aesthetic, eclectic ceramics that are as playful as downtown's street art, and handmade items that are carefully designed to add a special creative touch to your everyday life. Each of these pieces express the unique culture that this city has to offer and will have you dreaming of endless summers even on the coldest of winter days.
There's no question that Melbourne's cafe scene is on point. It's difficult to walk a full block without stumbling upon two or three amazing coffee stops. No matter the level of your caffeinated craftsmanship, this apron will have you trying to perfect a proper flat white in style.
Melbourne is not shy with color and these linens are an easy way to add a little drama to the table top. Mix and match different patterns with similar colors for an eclectic look that will have you celebrating summer year round.
The perfect balance of grit and glam, this ceramic mug is akin to the Melbourne state of mind. This piece (and the city for that matter) delicately balance its urban canvas with stunning moments of glamor.
Part interactive game, part hot pad, these interchangeable trivets are the perfect way to bring art and conversation to your table top. The design possibilities are ever changing, just like the painted laneways by Melbourne street artists.
Melbourne's rooftops are no stranger to tropical bird sightings. Bring that technicolored whimsy into your kitchen with a colorful statement piece that will make your countertop pop!
What better way to experience a city than through its food? Melbourne's unique range of cultures and exquisite chefs have been beautifully rounded up to take straight home to your dinner table. Recipes make for the best souvenirs, after all.
We've said it once but we'll say it again: Melbourne has a major coffee culture. Keep Cups are a must-have accessory for locals—keeping your java wam while making you look chill on the go.
It isn't a trip to Melbourne without a visit to the beach. These chairs are a vibrant reflection of the city's colorful graphic-forward fashion scene, not to mention a fabulous accent piece for your dining nook.