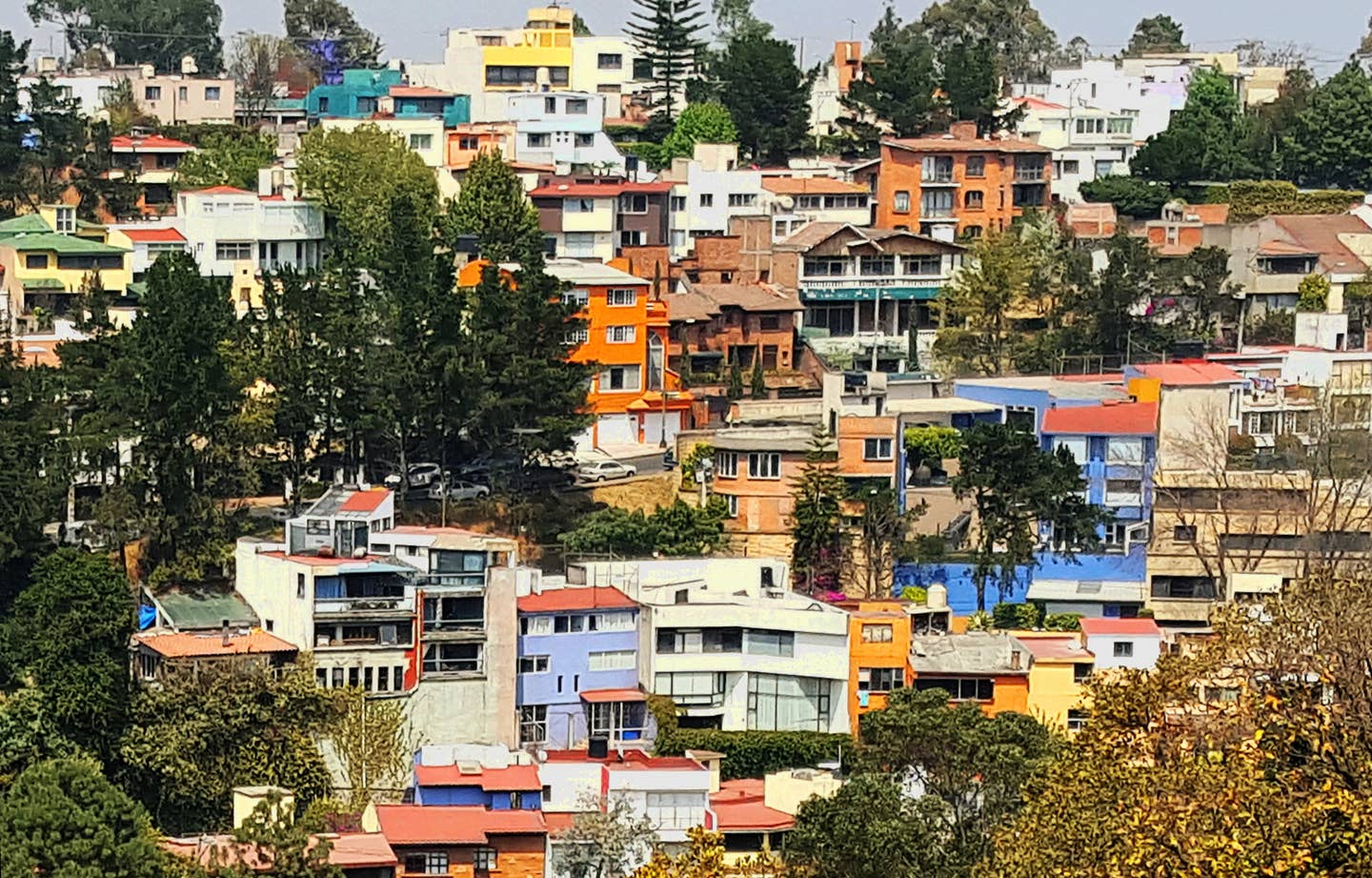 Culture
Residents of Mexico City Are Recycling Trash for Fresh Food
In a city of 8.9 million, the initiative is a novel way to fight urban pollution
In nearly 14 years, Mexico City's pollution is at an all-time high, according to an April 2016 article in Bloomberg—a worrisome statistic in a city with nearly 8.9 million people. But in a novel move, locals are addressing the problem head-on in a way that directly benefits them. In an interesting role reversal, the answer starts with trash and ends with fresh food.
As reported in an article on CCTV America, residents of Mexico City have been frequenting the Mercado de Trueque (Barter Market) with bags full of trash to exchange for fresh fruits, vegetables, and plants—and they've kept it up for nearly five years.
It all started in 2011 when the city's Bordo Poniente landfill closed, pushing the government to respond to the looming waste disposal issue. And while the initiative is aimed at curbing the city's pollution, according to the article, it also helps clean up the area and get fresh, healthy food to locals.
"I see kids who just leave their trash on the streets, we recycle this to help the environment and also because we get lettuce, tortilla that helps our family eat," says Urile Matla, an 11-year-old who was interviewed while bringing trash to the market.
According to the city government, the neighborhood program recycled 1,400 pounds of trash in 2015. However, in a city that generates 86 tons a day, it's only a small step toward becoming a more environmentally sustainable city. Perhaps a citywide recycling plan can be next.
CCTV America highlights the biggest takeaway: "The success of the barter program shows there is a hunger and a demand from in its citizens for a cleaner future."