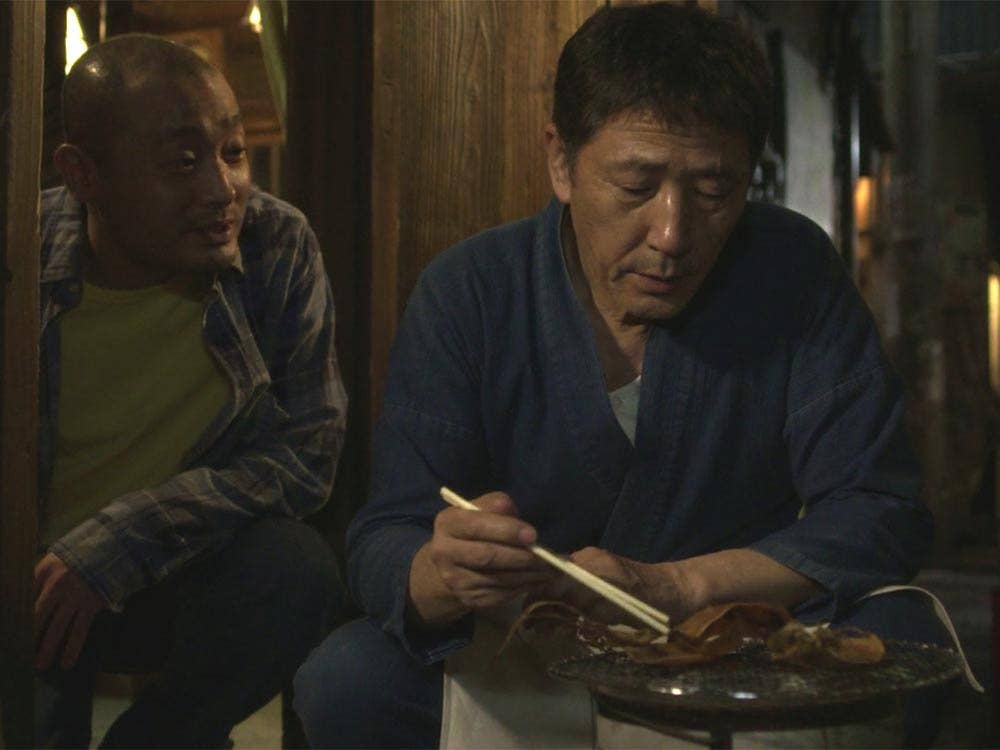 Culture
Netflix's 'Midnight Diner: Tokyo Stories' is the Food-Centric Drama of the Year
The Japanese manga-inspired series captures the bonding and healing powers of breaking bread—er, slurping noodles—with friends and strangers
Pork miso soup with soju and beer is the only dish on offer at shinya shokudo or Midnight Diner, the fictional 12-seat restaurant that sets the stage for the namesake Netflix series, which has had a successful run in Japan the past couple years. As the restaurant's owner, simply called "Master," hints in the opening credits, his midnight-to-dawn diner attracts more customers than you'd imagine. More often than not, these city-dwelling lost souls are as hungry for comfort as much as they are the comfort food.
Besides his signature miso soup, Master (Kaoru Kobayashi) prepares anything and everything guests request, so long as he has the ingredients to make it. That means a noodle-less tan-tan men that comforts a former actress-turned-cabbie in the middle of a long shift, a plate of sautéed yams that reconnects a wife to her former flame, and a ham cutlet that reminds an older gentleman of his younger brother and their childhood together.
Such is the way the show is loosely framed—each episode starts with its eponymous dish. As the dish is prepared or eaten, the person who ordered it reveals or discovers something about their life or their past, often with the aid of the colorful, rotating cast of regulars who frequent the diner and offer their own perspective on the issues of the night.
In contrast, Master's role in these discoveries is largely observational: he hardly ever intervenes in the various struggles of each character, or even makes value judgments on their intentions, but rather focuses on providing a place of refuge and a "safe space," if you will, to satisfy at least the physical need to eat and drink. The environment itself is similarly minimal; the sparse decoration of the counter places emphasis on the faces of the people sitting around it, while the music, often a folksy, single-instrument tune, does little to block out the raw sounds of grateful slurping. Thankfully, each storyline has a happy, or at the very least bittersweet, ending, with the episode closing on a short explainer on how to make the titular dish.