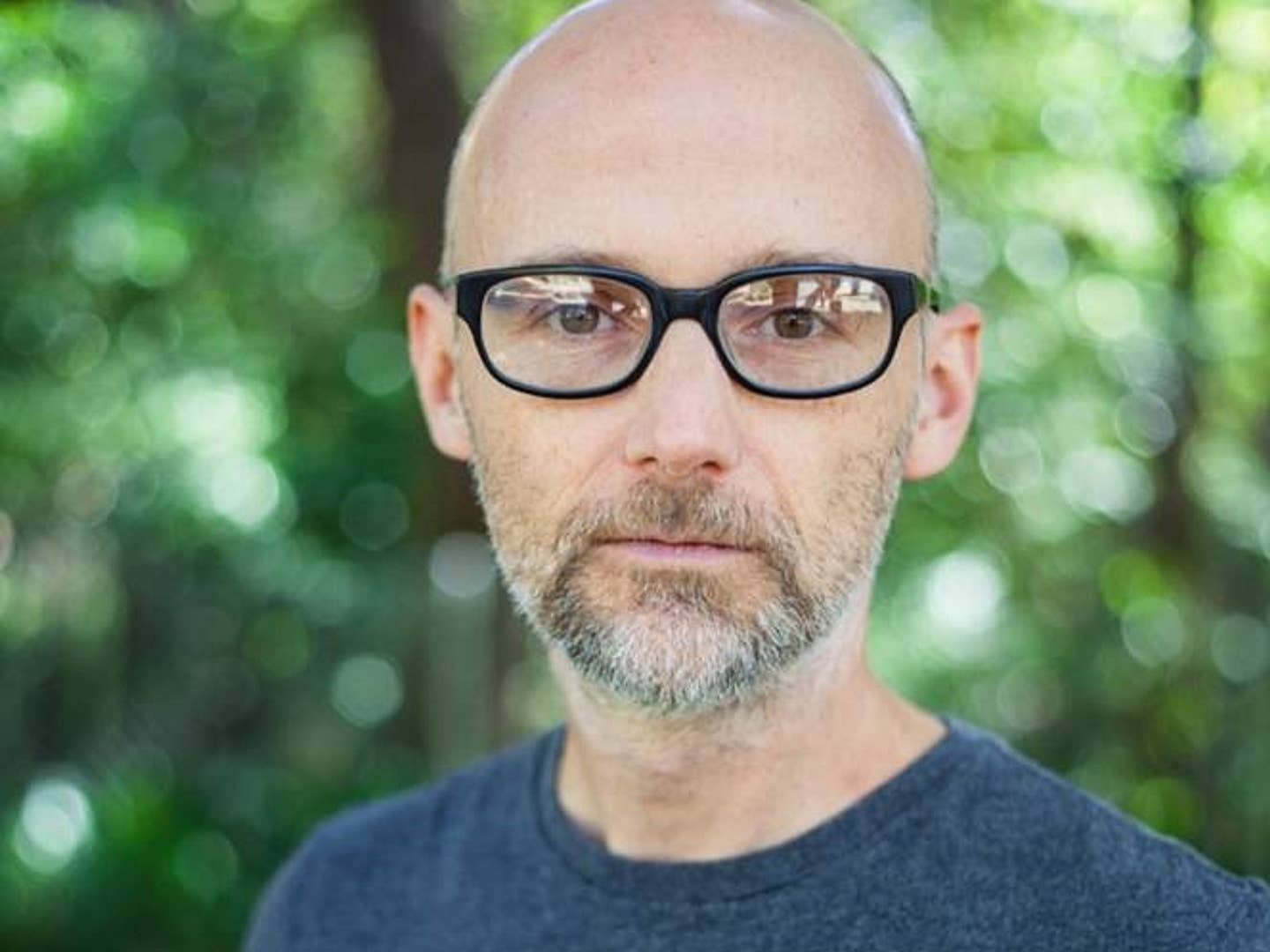 Culture
Moby is Done With Capers and All About Grapefruit
Welcome back to the Tenth Degree, our lightning round with chefs and shakers in the food world
You're probably familiar with Moby; the native New Yorker, musician, and vegan activist needs no introduction. But have you been to one of his restaurants?
You can visit the appropriately named tea cafe TeaNY on New York's Lower East Side, or his newest vegan outpost, Little Pine, in Los Angeles' Silver Lake, when it opens this fall. Amidst climate change rallies and new musical endeavors, Moby took some time to chat with us about his prized mid-century squirrel lamp and his favorite vegan ice cream.
What is your favorite sandwich? This might sound self-serving, but my partner at my restaurant TeaNY would make her own version of a pressed pan bagnat on ciabatta with roasted red peppers, big leaves of fresh basil, and olive tapenade and chickpeas, and it still stands as the best sandwich I've ever held and put it my mind. And I can say that with objectivity because I never made it myself.
Your house is on fire and you can only save one thing. What is it and why? Assuming practical things are taken care of, such as my passport and laptop, it would actually be an old lamp. It makes me feel a bit like Steve Martin in "The Jerk" when he loses everything and all he wants is his Thermos, but it's this cheaply carved lamp with a little squirrel on it. I don't know why it's my favorite, but it's got that mid-century Adirondacks aesthetic I've always been obsessed with.
What will we find you eating at 1 a.m. in your kitchen? Maybe a bowl of oatmeal, actually. If I haven't had dinner and I'm really hungry late at night I'll make oatmeal with walnuts and sunflower seeds and raisins and berries. I know that's a boring vegan answer, but that's the truth.
What is your greatest fear? Well, I won't indulge in partisan politics (it's almost too easy and I don't want to alienate 40% of the population), but my greatest fear would be that things just continue as they are. In terms of how we eat, how we heat our homes, how we interact with one another. The status quo isn't working and my greatest fear is that it won't change.
What is the most overrated ingredient? Underrated? The most overrated ingredient is capers. Not to malign the caper industry but I just feel like they're too easy. It's like a really loud guitar solo, it gets everyone's attention but it's too obvious. As for underrated, I'd say any and all citrus. If oranges and grapefruits and lemons were as rare as truffles, they'd be the most prized ingredients on the planet.
You can have any superpower. What is it and why? To travel at will without experiencing any harm instantaneously to anywhere in the universe.
What's the first thing you learned to cook? Brown rice, and it was in 1985 when I'd first become a vegetarian, and I spent six months trying to get it just right.
What's your favorite cookbook? This will make me seem more like the hippie than I am, but I recently re-discovered "Laurel's Kitchen" from the 70s, and it was the first cookbook I bought when I become vegan. By modern standards it's a time capsule about like, how to sprout your own mung beans; it basically taught me how to be vegan.
What is the best advice you've ever gotten, and from whom? It was from a homeless alcoholic on a street in New York. I was outside of a bar, pre-sobriety, and I was talking to this homeless guy who just looked me earnestly in the eye and said, "Just do more of what works and do less of what doesn't." It really applies to just about everything.
What's the last meal you want to eat before you die? I think it'd actually be the thing I make for myself the most, and the only way I can describe it is like a kimchi pasta fazool. I take organic pasta and black beans and this weird ginger-based kimchi and basically stir it all together with olive oil. And for dessert, there's a vegan ice cream place in LA called Kind Kreme and they make this cacao-coconut based ice cream covered in chocolate sauce. Then I'd die happy with a full stomach.