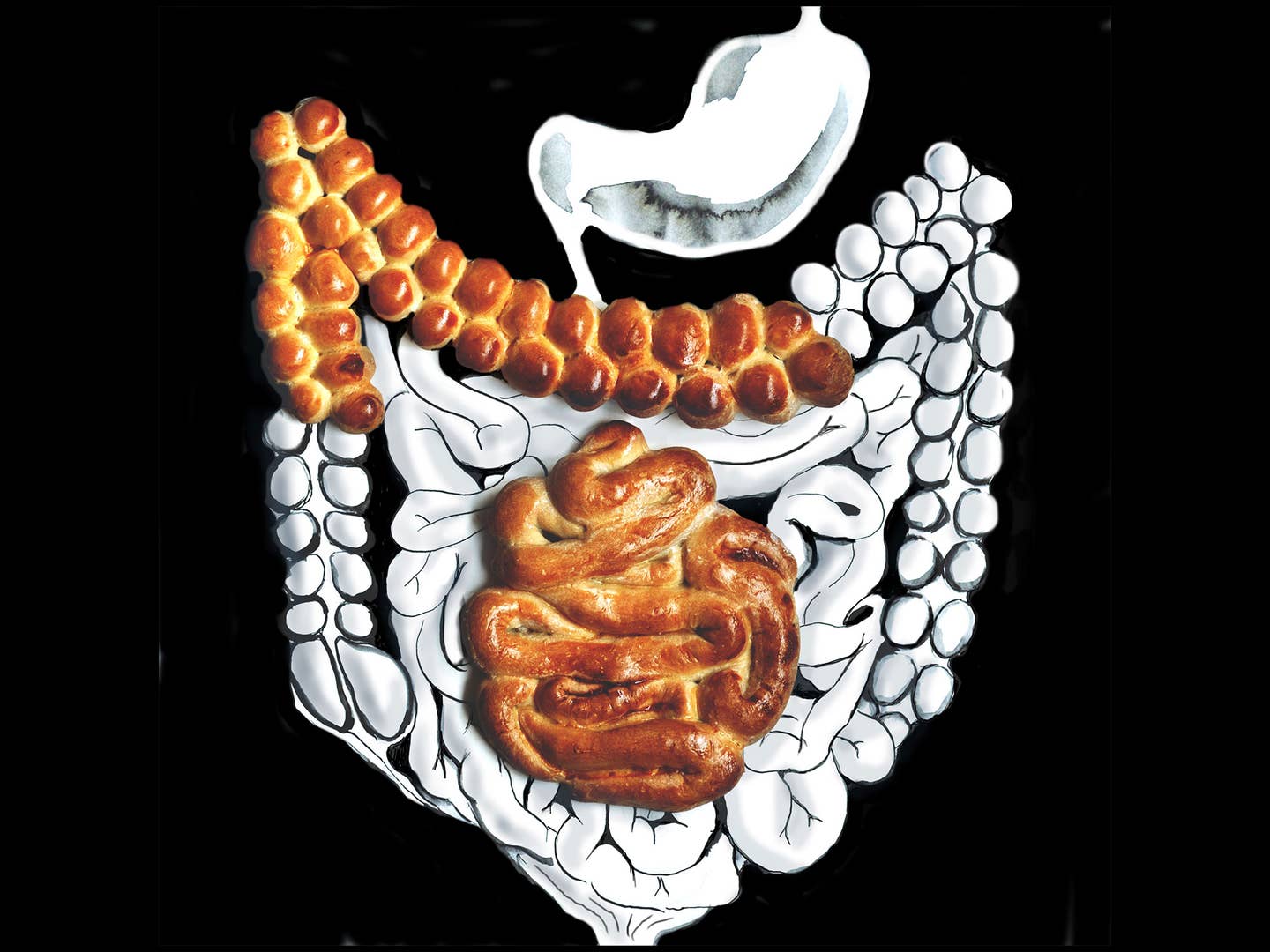 Culture
Go Read This Brand New Magazine on the Future of Food
The design-meets-food website MOLD is branching offline to dig into the pleasures and perils of the next generation of eating
Why venture into the creaking world of print media, especially the saturated world of food, especially when you already have a thriving digital brand? Because as LinYee Yuan sees it, there are plenty of magazines devoted to food trends and grain bowls, but none to examining the future of food. So she's creating one.
The Brooklyn-based editor and writer launched MOLD in 2013 as a niche food and design website, a place cutlery designers and food technologists and artist-slash-chefs could all call home. There you can read about vertical farms, Japanese toilets, and pizza robots. And most importantly, it's a place where you can see real ideas for how our eating may have to change in the future.
The United Nations predicts that by 2030, we will have more people on the planet than we can feed. Yuan's goal is to address that reality, and show where design will have to intersect with food. "Technology and science can change how and what we eat, but design is critical to bringing these ideas together to create products and experiences that are elegant, intelligent and useful," she says.
But with 400 articles published on MOLD and a following of 50,000, why go into print? As the designer behind many of the layouts you read in the print edition of SAVEUR, let me count the ways.
Designers were born to bring us better food content. "Design is the way to distill information about food," Yuan says. Designers are trained to be focused on the human experience, and to innovate ways for us to better interact with our environment, each other, and of course, our food. The includes everything from creating better tools in the kitchen, to more human-centered solutions for world hunger. Issue 2, "A Place at the Table," will include stories about experimental utensils, virtual reality dining, and synaesthesia. Issue 5, "New Agriculture," will show us the actual applications of lab-grown meats and insect farms.
Design-forward magazines can bend genres. MOLD doesn't fit into traditional print media categories, which for Yuan is a good thing. "Millennials are frustrated with the current print media landscapes that don't overlap," she asserts. Sometimes when we read about food, we don't get to hear the science or design behind it. And design-focused outlets don't always speak to cooking, taste, or gastronomy. Many of us find ourselves wanting to know just as much about pizza and robots, in fact. (Especially pizza robots.)
It'll be a permanent place to mingle with nerds. As people who love food, we are inherently invested in the future of food, dining, and cooking. The Argentinean chimichurri and Lebanese tabouli we make in the coming decades may use herbs from our countertop hydroculture microfarm. We might use the culinary traditions of West Africa and Asia to start cooking sustainably with crickets. Design, innovation, and eating have never been more intertwined.
A more serious commitment to bringing together diverse voices. In a media landscape where demographics and interests are ever more kept too their own silos, Yuan wants to build a space where industrial designers and farmers can converge in stories about how "slow tools" may be the future of farming. The new print issue of MOLD gives us a chance to nerd out with food designers, chefs, and scientists who are figuring out why kimchi is delicious and essential to our microbiome (a story to expect in MOLD Issue 1.) We get a chance to talk about food traditions and the future of them.
The debut issue of MOLD, "Designing for the Human Microbiome," will include stories ranging from natural wines, to kimchi philosophy, to sewer robots (we're just as curious about that last one as you are.) Issue 1 will come out this spring, and the Kickstarter campaign launches today.