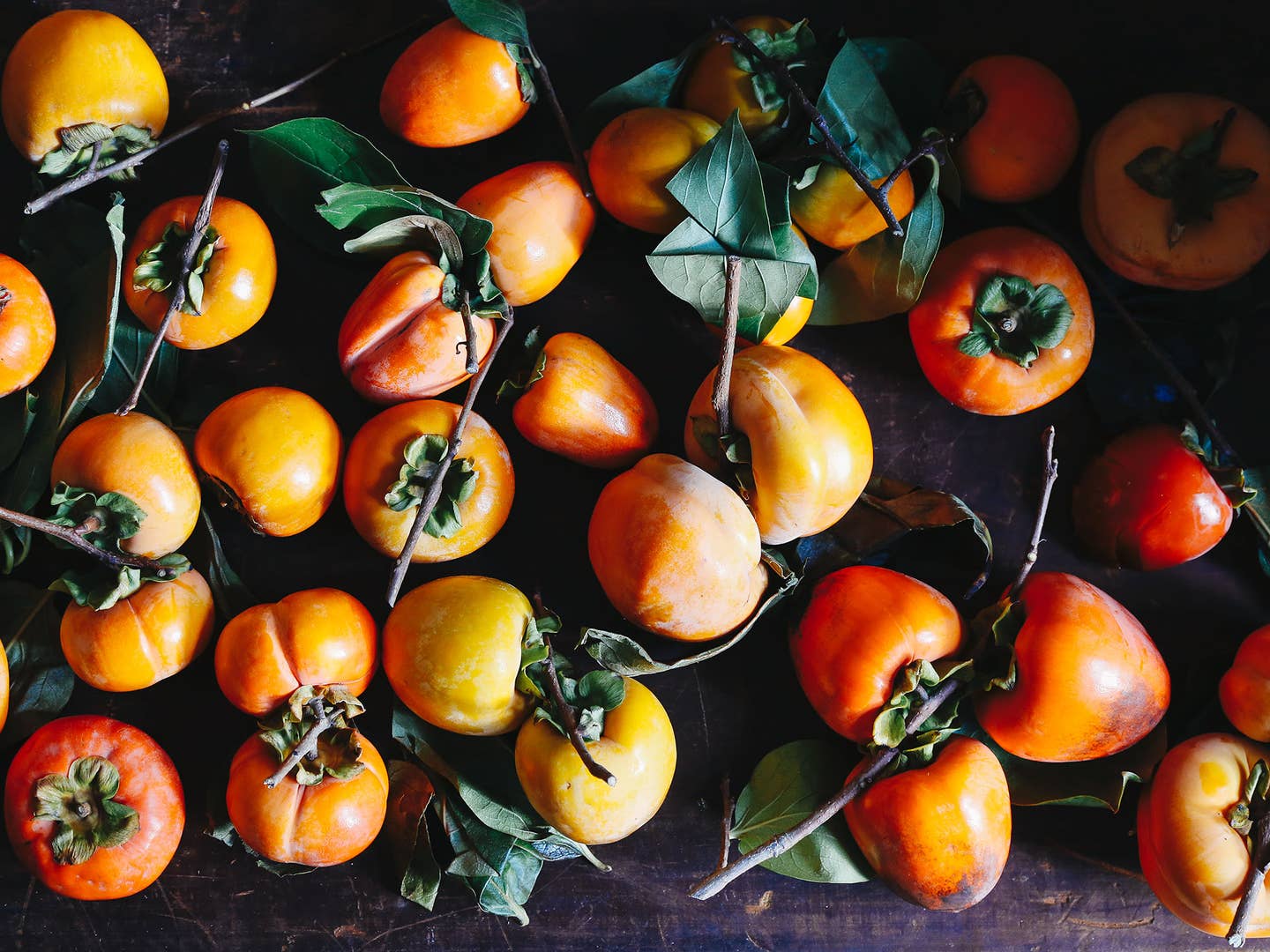 These are dusty bliss. A cookie our old Copy Editor, Jacob, mom would make for the holidays. Jacob wrote about them for the website after he got back from Oklahoma. It was such a lovely and heartfelt piece, written like a thank you letter to his mom. It was very moving and I'm glad I got to be a part of the story.
These are persimmons, and until very recently I had never tasted one nor had any idea how to cut one open. But because of Kristy Mucci and her love of all things fancy now I do and am looking forward to next persimmons season.
DISCO FRIES! enough said.
THis is an image from me acting like I know what I'm talking about and writing about pickles. It fun being able to write a little and get a taste of what my coworkers do.
I love the Charleston Wine and Food Festival. Not only is Charleston a beautiful and charming town with a great food scene but the festival is 5 days of incredible wine and food and amazing chefs from all over with Charleston as the backdrop. It's more fun than should be allowed and there are surprises at every turn, for example, finding Damon Wise smoking whole goat behind a coffee shop for a party later that night (where I ate the goat and drank ALL the wine)
This was from a story about New Jersey pork roll. We did a couple of recipes and the art direction for this was "if the Jersey Governor had a new year eve's ball"
In February I went to Miami to shoot a fishing story with Tom Colicchio. We went out on a tiny little fishing boat way way way out in the ocean. The water was real ruff that day. The writer got sea sick and I almost fell off the boat because of the choppiness, and we didn't catch anything. But it was beautiful to be out there and one of the more fun things I did this year.
This is Vivian Howard and I got to meet her! I have a healthy obsession with her. I've been a fan of her show since day one and so it was a real honor to have her come to the SAVEUR offices and do a dinner with us. And she did not disappoint. Not only was the food spectacular but she was as lovely and warm and funny and low key as she comes across on the show.
Vivian Howard's tomato pie! Like looking at the gates to heaven.
Finally found a use for all those cocktail umbrellas in the prop closet. And got to drink a classic daiquiri made by John McCarthy
Being from Texas I have a soft spot for tres leches cake. And I just really like this image with that crazy blue tablecloth. Makes me feel like I'm at a picnic in Zilker park.
We had a brief time with no captain in the test kitchen and so our intern David had to hold the fort down for a bit and did a great job. And I got to to sharpen my food styling skills.
This job has done a lot for me, but most importantly it has introduced amaro to me. This day we got to taste amaros. AS A JOB! Not that any of us can remember
Francis Mallmann is a badass. Plain and simple. And the Faena hotel is so beautiful. My butler offered to unpack for me but I was like "um my toiletries are in a zip lock so no"
I got to spend Labor Day weekend traveling around New Mexico shooting a story about Hatch chiles. New Mexico is an incredible state with great food.
This is the Hatch Chile Pepper Festival Queen. She's still in highschool but the crown comes with tuition help.
I thought New Mexico was beautiful. Granted, I was mostly in southern New Mexico, but it was still beautiful. After the story went up I wrote about how pretty I found the state to be and said it was LIKE being in a Georgia O'keefe painting and got hate mail for saying so. It made me feel accomplished.