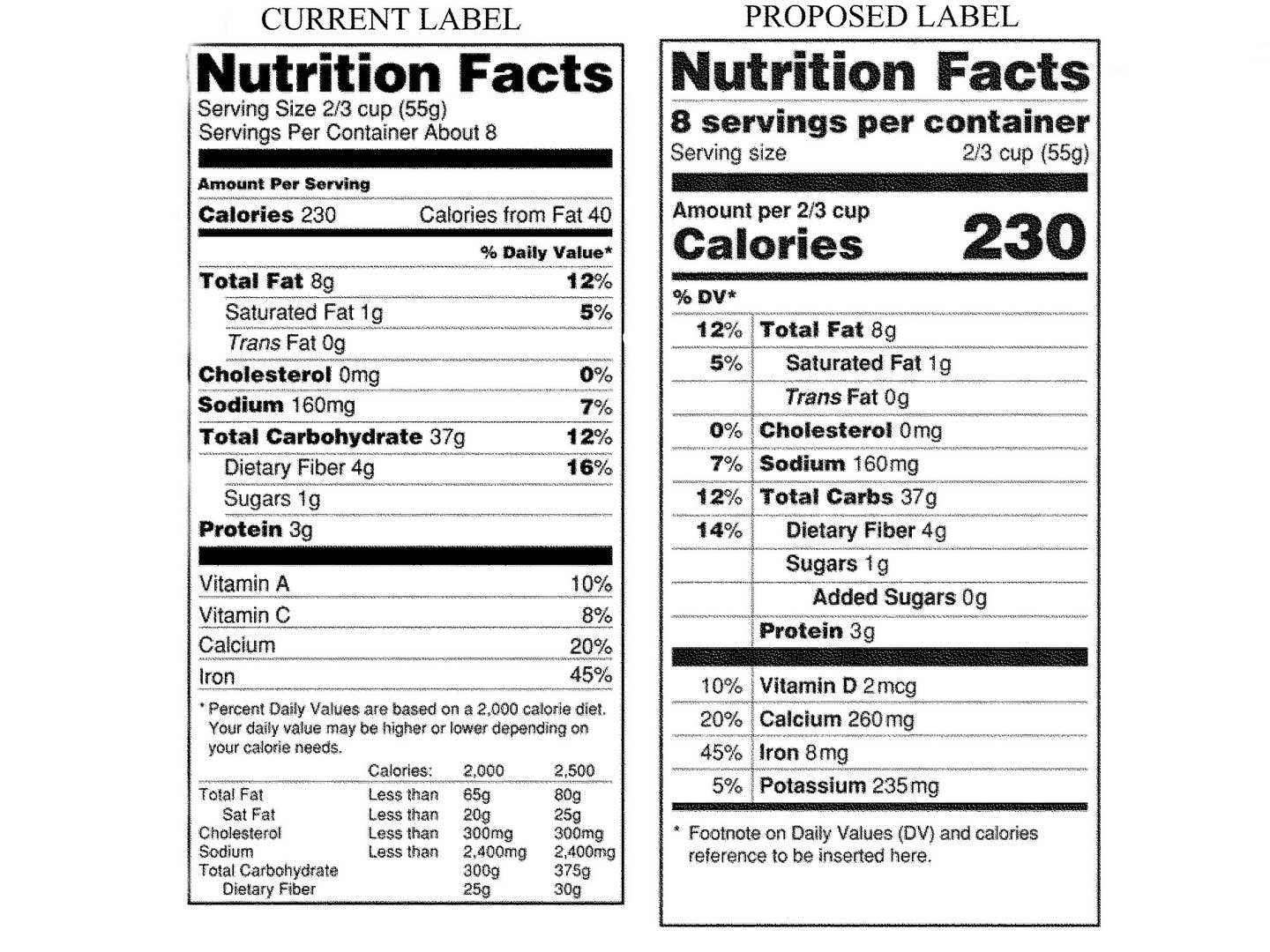 Culture
What the FDA's New Food Labels Mean for Your Groceries
More information on added sugars, highlighted calorie counts, and a bigger focus on serving sizes
The FDA recently announced that it will roll out a new Nutrition Facts label for packaged foods. The new labels, the Agency claims, will "help people make better informed food choices that support a healthy diet. The changes are based on updated science that reinforces the link between diet and chronic conditions such as obesity, heart disease and diabetes."
Fusion notes that manufacturers will need to implement this process by July 2018. The new labels, Fusion explains, highlight servings per container and calorie counts in larger, easier-to-read print sizes, while also emphasizing daily value percentages for a typical diet. Fusion also includes a helpful graphic that shows exactly what will be changing and where.
There will also be a new line that says how much sugar was added in the manufacturing process. Scientific American quotes First Lady Obama saying, "most important of all, this label will tell you how much sugar in your snack was added during processing, and how much of it comes from ingredients like fruit."
The new labeling has also drawn skeptics. David Matthews at Fusion, for one, asks how much the labels will practically do to cut down on obesity. He points out that low income families usually have a strong link to obesity because they have more limited funds to put towards food, usually going for high-fat options such as cereals, potatoes, and processed meat products. These keep longer than produce, cost less, and are often more readily available to low-income neighborhoods.
Matthews speaks with the University of Wisconsin's Dr. Beth Olson, an Associate Professor and Extension Specialist in the Department of Nutritional Sciences. She also does not seem entirely sold. "'I don't know that the label will particularly help those that are lower income,' she writes, because lower-income people will still have less access to affordable, fresh foods." Olson does note that if consumers become more discerning, it may be the push needed for manufacturers to cut the sugars they add. A greater solution would be to increase access to fruits and vegetables, but as Fusion notes, this is a good first step.