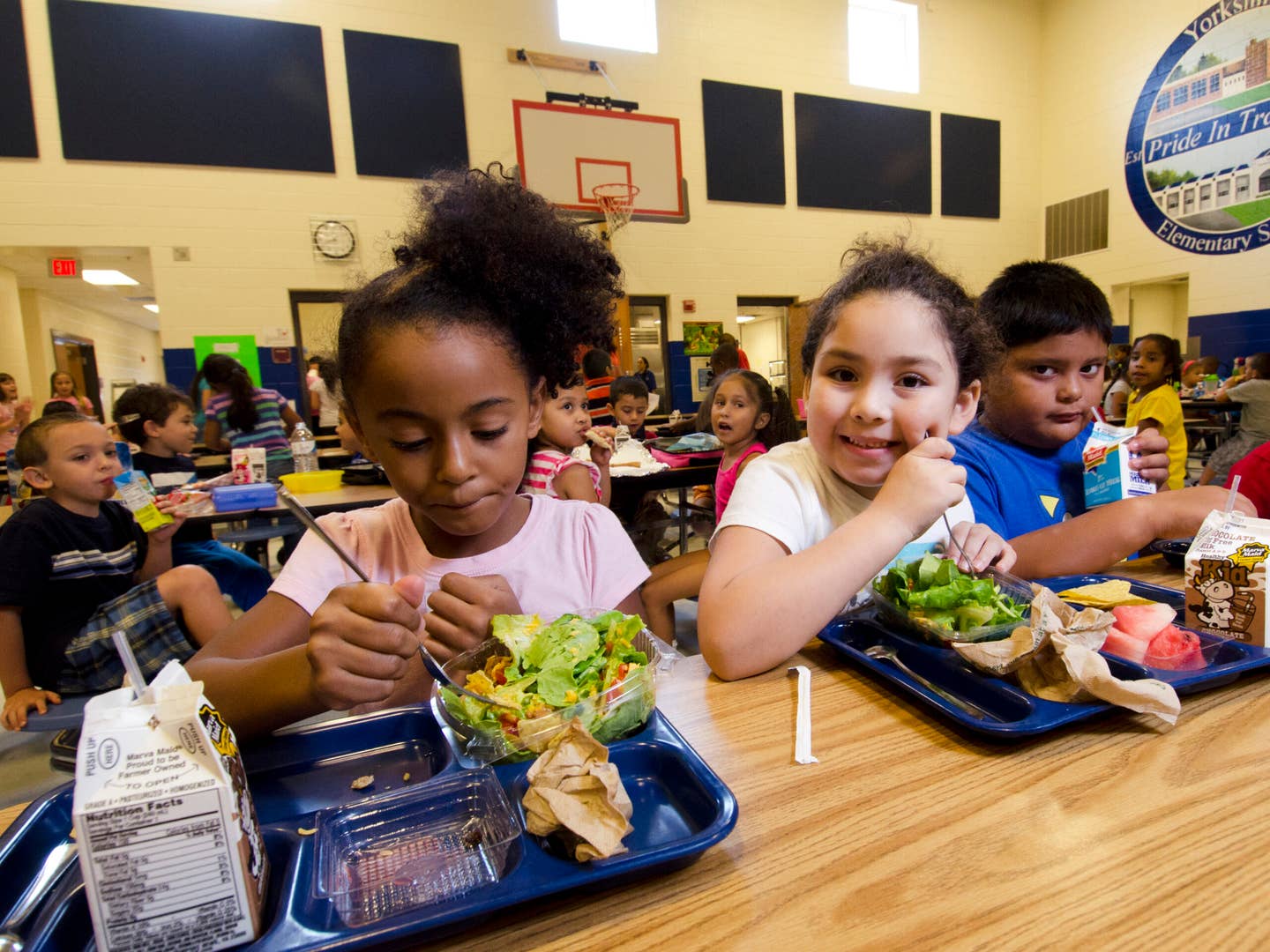 Culture
Fundraiser in Memory of Philando Castile Has Raised Over $75,000 to Eliminate Elementary School Lunch Debt
In Saint Paul, MN, nearly 2,000 students that don't qualify for free lunch owe money to their schools for meals
Before Philando Castile was shot and killed by police last summer, he worked as a nutrition services supervisor at J.J. Hill elementary school in Saint Paul, MN. And as to Teen Vogue reports, a fundraiser in his name has raised over $75,000 to eliminate school lunch debt in the community.
Pamela Fergus, a psychology professor at a local community college, began "Philando Feeds the Children" to combat a common issue for low-income St. Paul families: elementary students whose families income falls just above the cutoff to qualify for free lunch find themselves unable to make payments, and thus fall into debt. The goal of the fundraiser is to eliminate these families' debt at the J.J. Hill Elementary cafeteria and at other schools in the area.
Think Progress reports that currently, 35 percent of students at J.J. Hill Elementary qualify for free or reduced lunch, compared to nearly 70 percent of all students in the Saint Paul area. According to this report, nearly 2,000 students are indebted to their school at the end of the year.
Last week, Castile's mother, Valerie presented J.J. Hill with a $10,000 check to reverse school lunch debt and pay for future lunches for these students.
Fergus writes, "Philando was 'Mr. Phil' to the students at J.J. Hill. He supervised their food program and interacted with the kids every day. He knew their names and their diets. Philando's death affected every one of those kids." By covering the lunch costs for those kids who can't afford it, even if they aren't on the free lunch program, she hopes the donations will "provide the kids with a lasting connection to Mr. Phil."
Teen Vogue reports the original goal of the YouCaring fundraiser was $5,000, but after rapid support and donations flooded in, the goal was raised to $100,000. They have raised over $75,000 to date in Castile's memory. According to CBS Minnesota the amount of money raised so far can wipe out all the school lunch debt in St. Paul.