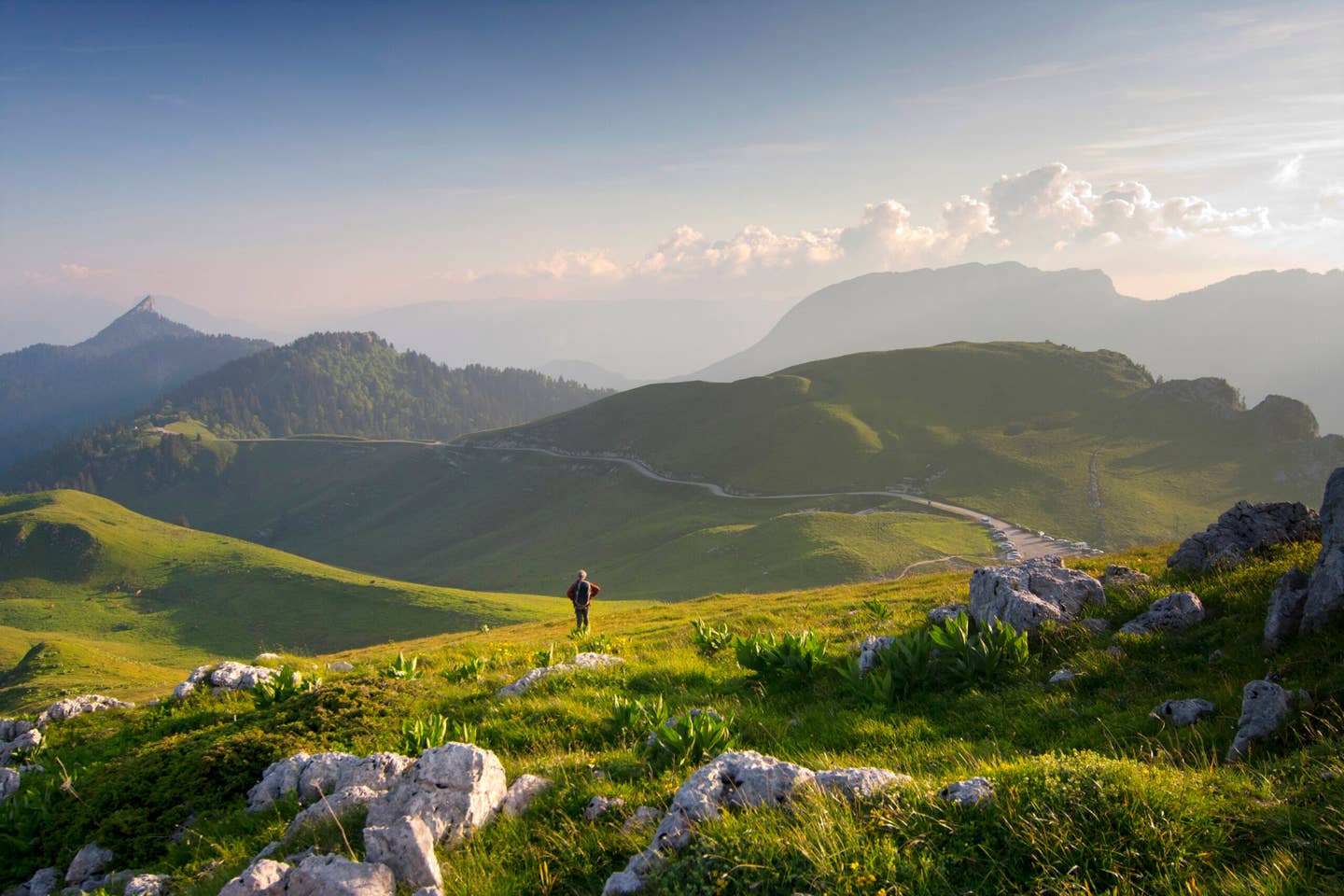 Culture
A Meal to Remember: Lunch With Three Generations of Top French Chefs
A sneak preview from the upcoming season of Chef's Table on Netflix
Renaison, France, November 10, 2015
Pierre Troisgros is at a table set among the vines of Domaine Sérol's Les Blondins vineyard pouring a bottle of its Éclat de Granite: one glass for himself, one for his son, and one for his grandson. The patriarch of three generations of chefs, Pierre once carried the baton of French cuisine nouvelle (alongside his brother Jean and good friend Paul Bocuse).
In 1954, Jean and Pierre took over the family restaurant—originally opened by their parents in the Hôtel Moderne in Roanne, it later became Maison Troisgros. The brothers felt it was time to reinvent, to pull back from the heavy sauces of cuisine classique and look to the ingredients themselves for inspiration. In 1968, their restaurant earned three Michelin stars, and in the 48 years since, it hasn't lost one. Now Pierre's son Michel has taken charge of the kitchen, and grandson César works there too.
These three Troisgros men—whom I assembled to film an episode of the TV series Chef's Table, focusing on Michel—represent the past, present, and future of the French culinary landscape. They gathered on this brisk fall day for a humble picnic lunch, snacking on fresh bread and a cured ham that Pierre brought along. They reminisced about the past—more than two decades ago, Pierre planted grapes with Robert Sérol in this vineyard—and talked about their new adventure.
Soon they'll leave their famous kitchen to build a new, bigger restaurant in nearby Louche, complete with a huge garden. There, it will eventually be up to César to accomplish what generations of Troisgros chefs have done before him—to push French cuisine into the future.
David Gelb is the creator of Netflix's Chef's Table. The second season begins streaming on May 27.