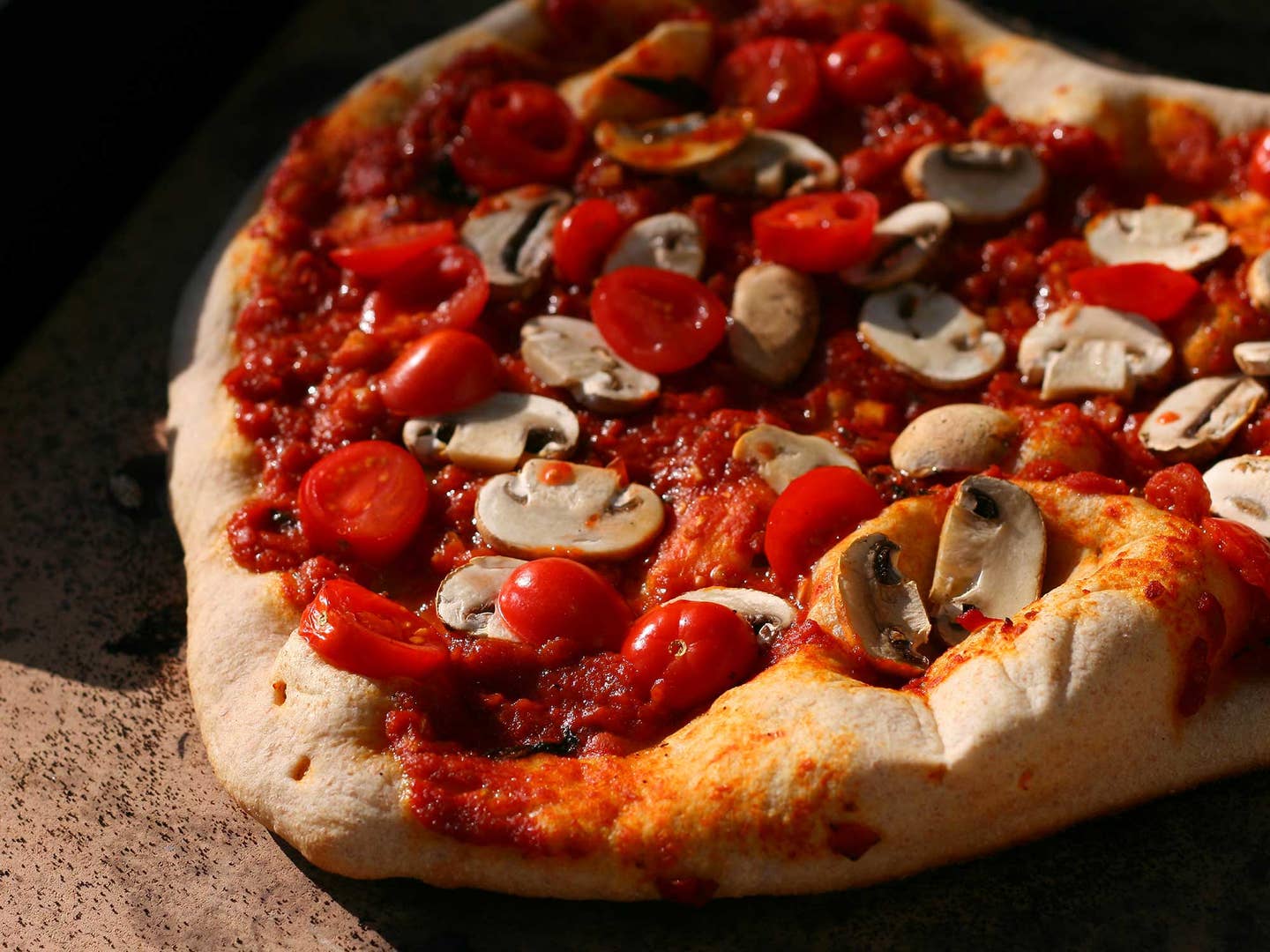 Culture
Why This Immigrant Entrepreneur Threw a Massive Pizza Funeral
A '70s food contamination scare buried Mario Fabbrini's business—along with 30,000 of his pizzas
From listeria in our ice cream to salmonella in our kale, it seems that none of our favorite foods can escape falling victim to food contamination. And while the issue is no laughing matter—foodborne pathogens can be fatal for the young, elderly, and those with compromised immune systems—one food entrepreneur's response to a food scare in the '70s was certainly bizarre enough to be humorous in hindsight.
As Atlas Obscura recalls, it was a seemingly ordinary Monday on March 5, 1973, but the mood was somber as a small group of locals gathered at a farm in Ossineke, Michigan to bury 30,000 family-style, frozen pizza pies. Leading the ceremonies was self-made frozen-pizza bigwig Ilario "Mario" Fabbrini, an immigrant who'd grown up in fascist Italy and moved to America for a better life. Using a recipe tweaked for American palates by his wife Olga, Fabbrini struck gold with his own popular line of frozen pizzas, Papa Fabbrini's Frozen Pizzas.
Fast forward to January 1973: workers at a canning facility in Ohio discovered the presence of swelled cans, which, as anyone who's worked in restaurants knows, indicates the presence of the deadly bacteria Clostridium botulism. It was a case of bad mushrooms, unfortunately part of Papa Fabbrini's supply chain. Fabbrini voluntarily and promptly recalled all of his 'shroom pizzas from local grocers and restaurants, submitting them for testing on FDA lab mice, which, after eating the pizza, died immediately.
To get rid of the tainted pies and put on a display of optics for the local community, Fabbrini hosted what would become known as the Great Michigan Pizza Funeral, inviting everyone from the governor to Chamber of Commerce members and bank presidents. A United Press International article at the time ran with the sub-headline: "Immigrant Offered Help." Neighbors and locals rallied around Fabbrini, who feared the possibility that he might once again lose everything he'd worked for.
As it turns out, Fabbrini's pizzas were not contaminated with botulism (despite claims from several deplorables who tried to claim they'd fallen ill). A subsequent investigation revealed that the deceased mice had succumbed to an illness unrelated to the mushrooms—Fabbrini mused to the UPI, "Maybe they didn't like my pizzas." The funeral however cost his business $30,000 and, more significantly, the trust of consumers. Though some rumors suggest that he won $1 million after suing the canning company, a later interview with The Alpena News suggests that these claims were not true.
"We got $250,000, and the lawyer took a third," said Fabbrini, speaking to The Alpena News. "We had $100,000 worth of bills to keep the company going for five or six years." He sold the company in the 1980's, walking away with just $5,000.