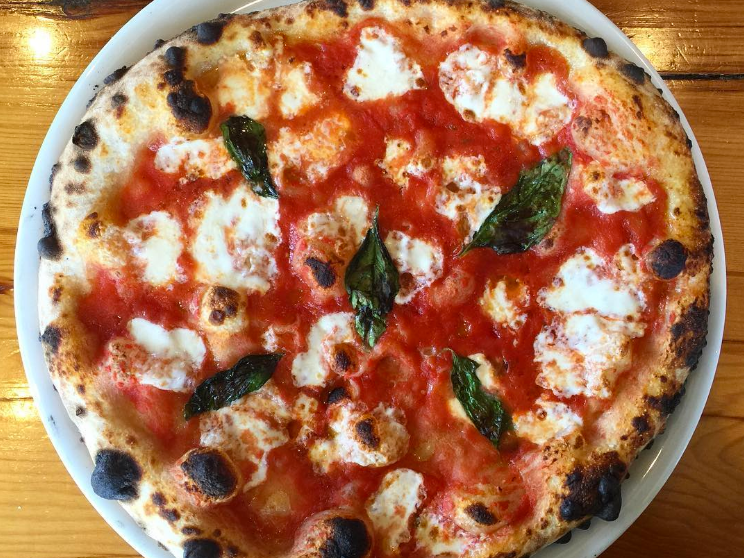 Culture
A Philadelphia Pizza Maker Allegedly Defrauded the IRS of Millions
It's a saucy saga of under-the-table wages and false tax returns
Too bad the name Pizzagate was wasted on a cockamamie conspiracy, because we have another saucy sandal on our hands.
Naples-born restaurateur Giuseppe "Pino" DiMeo, co-owner Pizzeria DiMeo's in Philadelphia, PA and Pizzaiuoli Napulitani in Wilmington, DE, among others, has been indicted on two counts of conspiring to defraud the IRS, as well as a dozen counts of filing false tax returns. According to the Philadelphia Inquirer, the pie-slinger is accused of skimming cash from four of his restaurants and paying employees under the table from 2008 to 2012. In what appears to be the culmination of an ongoing saga, IRS agents actually raided DiMeo's home back in 2014, but arrested no one.
Prosecutors allege that DiMeo's unreported receipts totaled some $3 million, with another $1 million owed to the IRS in income taxes and payroll taxes. When asked on Thursday to comment on the charges against him, DiMeo told the outlet "That's not what it is," but would not speak further on the issue. If convicted, he could face up to 46 years of imprisonment, three years of supervised release, a $3.5 million fine, and a $1,400 special assessment.
It's been a rough week for corner-cutting restaurateurs all-around: Sarma Melngailis, owner of the once-popular, now-shuttered vegan restaurant Pure Food and Wine in New York City pleaded guilty on Wednesday to stealing thousands of dollars from investors, failing to pay taxes, and skimping on wages for a whopping 84 employees. Along with her allegedly abusive husband Anthony Strangis, Melngailis had been on the lam for nearly a year until the couple was tracked down in Kentucky after ordering Dominos Pizza (it's not even vegan!) to their hotel. She will spend four months on Rikers Island.