Culture
The Princess of Southern Cooking is Back in Print
Stumbling upon an old soul food cookbook, the Lee Brothers uncovered the story of restaurateur, poet, and jazz legend Pamela Strobel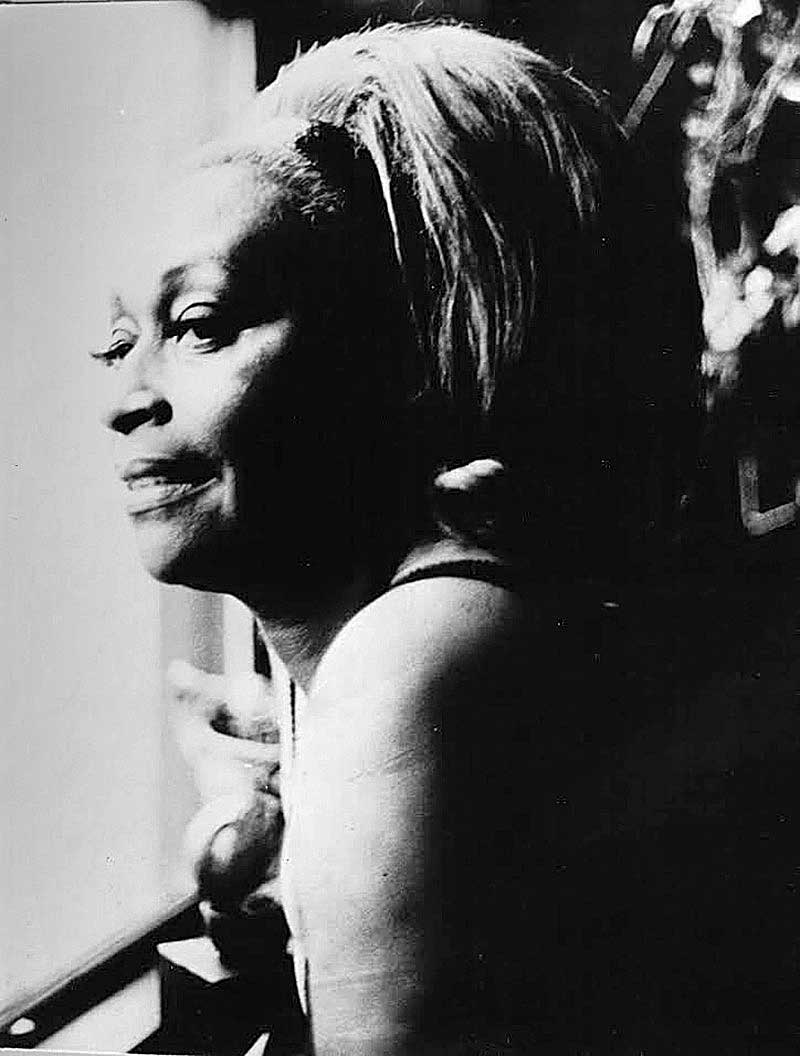 "You don't bet against a woman like that," Matt Lee says of Pamela Strobel, better known to disciples of her cooking as Princess Pamela. Orphaned and alone, Strobel made her way north from South Carolina in the 1940s. She opened the Little Kitchen in New York's East Village in the 1960s, and in 1969, she published Princess Pamela's Soul Food Cookbook, an original take on Southern cooking from the perspective of a self-made African-American woman. Later, she opened Princess Pamela's Southern Touch, where she served smothered pork chops, sweet potato biscuits, and buttermilk pie to a crowd of regulars that included Diana Ross, Andy Warhol, and Tom Wolfe. And then the trail goes cold. The restaurant closed in 1998, and it's unclear what happened to Princess Pamela after that.
"She could still be out there for all we know," says Matt, who with his brother, Ted, will reissue her cookbook this month under their new imprint with Rizzoli, the Lee Brothers' Library. The brothers, who write cookbooks and travel stories, have hired a private investigator and interviewed dozens of Strobel's patrons and old friends. And they've attempted to do right by Strobel by introducing her to an audience that is familiar with the idea of Southern and soul food via books like Edna Lewis' The Taste of Country Cooking but is seeking to understand the cuisine's history more deeply.
"Customers ducked under a metal roll gate—which always seemed one-third closed, even during business hours—and obeyed the handwritten sign ('Please Knock') since the door was kept locked," the Lee brothers write in the introduction to the new edition. "Time slowed down if you were allowed in the door. The feeling of entering, and being accepted into the genteel Southern outpost…must have been a great privilege against the hurly-burly of post-Vietnam-era New York."
When Princess Pamela's Soul Food Cookbook first appeared, it was part of a surge in books on soul food, but it has since gone unsung in the canon of great Southern cookbooks. The Lees came across their first copy at a vintage bookseller's in 2004 and snapped up copies whenever they appeared on eBay, hoping to one day shed light on her contribution to Great Migration cooking.
Books under consideration for the series include The Foxfire Book and The Graham Kerr Cookbook, but what propelled them toward Strobel first was her strength, unusual success, and lyric tone. What's striking about paging through Strobel's cookbook isn't the revelation of some lost trove of recipes but the language with which the recipes are stitched and woven together. Each is spare, economical, meant for experienced home cooks, and gilded with a poem that reveals a glimpse of Strobel as a complex character—simultaneously optimistic and jaded, elegant and earthy, defiant and kind. A recipe for fried chicken that runs fewer than 70 words ("Pour [bacon] drippings into a frying pan…and heat well") is juxtaposed with a poem about finding pleasure in the midst of poverty:
I love gladiolas.
Lots a times
I didn't have
money to buy a
chicken and
I had to have my
fresh-cut
gladiolas in
the window
jus' the same.
There are poems about men, church, the goodness of pigs, working hard, living big. Each telegraphs the same intimacy that made her restaurants beloved and gave meaning to soul food beyond just recipes. Her food was imbued with a layer of pain and passion.
"In Strobel's world, as she created it, soul food was 'our food.' It needed no explanation," says Matt. "That she more or less vanished underscores the urgency to share stories of African-American women who have transformed and continue to influence the way Americans cook and eat."