Pimento Cheese
Slather this easy, spicy spread on everything.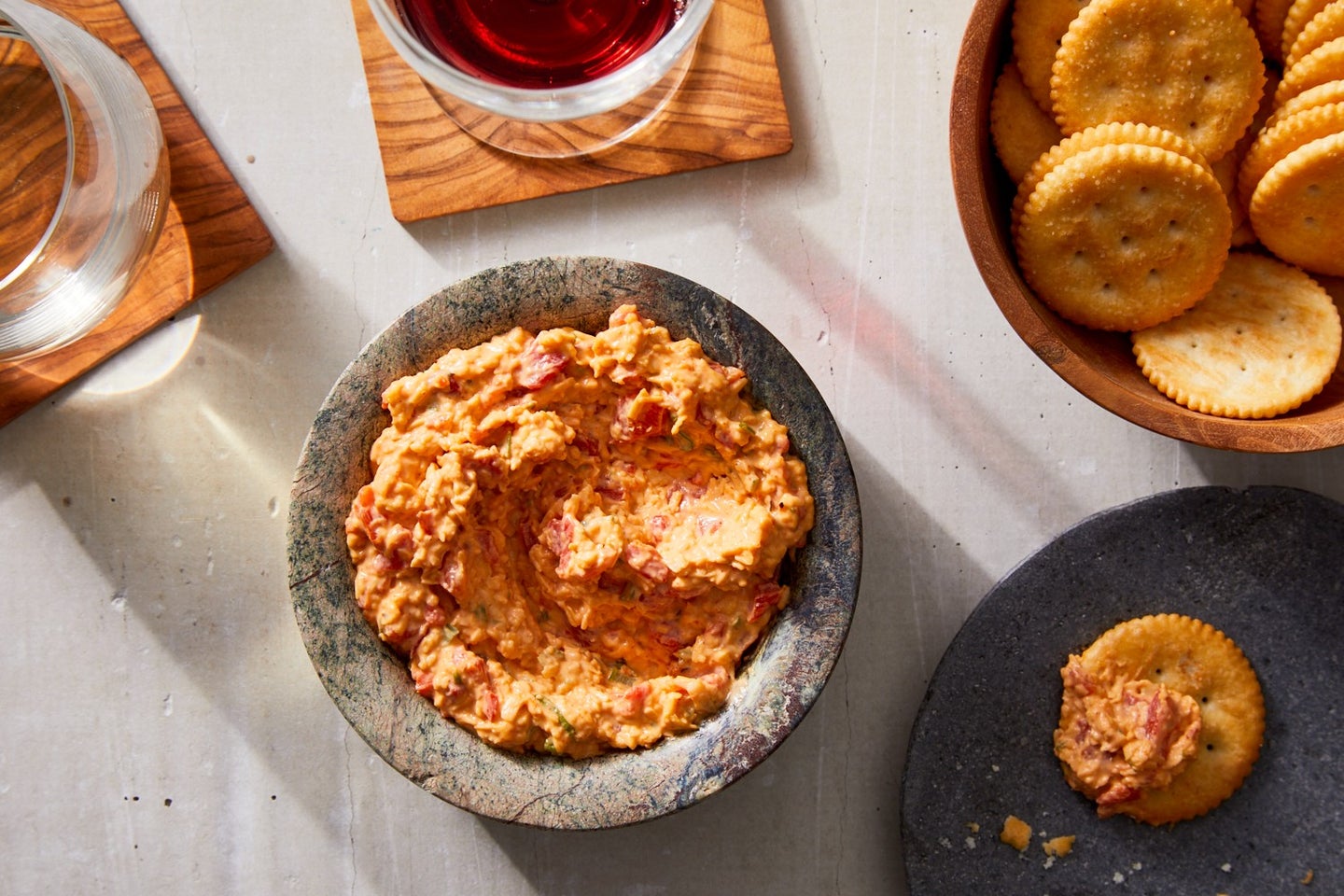 Chefs John Bates and Brandon Martinez of Austin, Texas's now shuttered Noble Sandwich Co. added Sriracha to their beloved chunky pimento cheese, upping the spice factor and helping to offset the creaminess of the rich cheddar spread. We still like to slather it on everything, from sandwiches to Romaine spears. Here are our top picks for Sriracha sauces from the classic staples to regional recipes.
Yield: makes 2 sandwiches
Time: 15 minutes
Ingredients
6 oz. sharp cheddar cheese, coarsely grated
¼ cups plus 2 Tbsp. garlic aioli
2 tsp. Sriracha sauce
1 tsp. apple cider vinegar
3⁄4 tsp. paprika
3⁄4 tsp. Worcestershire sauce
2 medium scallions, finely chopped
1 roasted red bell pepper, peeled, seeded, and finely chopped
Kosher salt and freshly ground black pepper
Romaine lettuce
Instructions
To a medium bowl, add the cheddar cheese, aioli, Sriracha, cider vinegar, paprika, Worcestershire, scallions and roasted bell pepper; season to taste with salt and pepper, and stir to combine. Spread on sandwiches, or transfer to a wide bowl and serve with Romaine lettuce spears for dipping.
From the New Orleans oyster loaf to Vietnam's banh mi, our best sandwich recipes showcase a world of innovation between two slices of bread.