Invest $1 To End Food Waste, Get $14 Back
Reducing food loss is not only ecologically sound—it's got a great return-on-investment, according to new study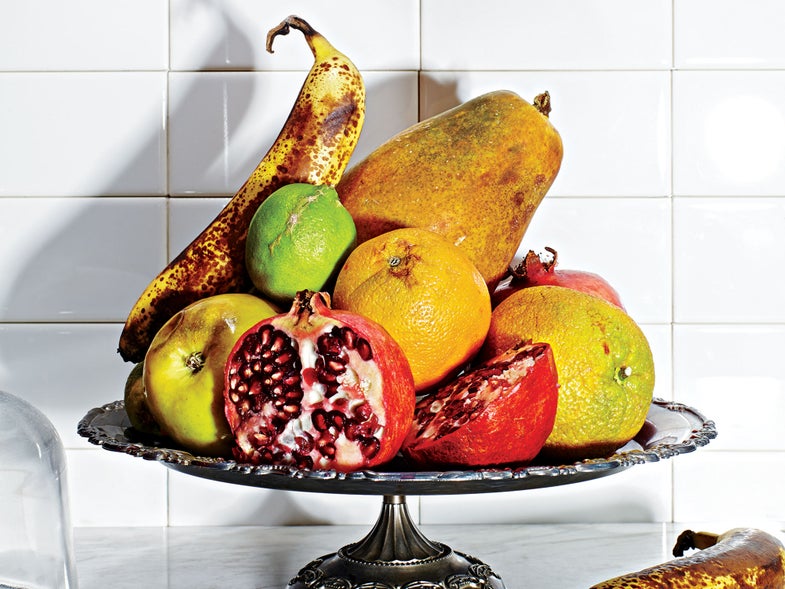 It's tough to sugarcoat the amount of food we waste a year: globally, the Food and Agriculture Organization (FAO) of the United Nations puts the figure at one third—approximately 1.3 billion tons—of food produced for human consumption.
Refine that to the United States, and the numbers are even more bleak: According to the National Resource Defense Council's most recent study, "forty percent of food in the United States is never eaten," while "one in eight Americans struggles to put enough food on table." That unfathomable level of wastefulness is in-part a product of American perfectionism—our demand for totally unblemished fruits and vegetables has left perfectly edible produce rotting in fields, discarded by supermarkets and restaurants, avoided by consumers. And with fruits, vegetables, and roots having the highest wastage rates of any food, movements to reclaim "ugly fruit" have begin to pop up both in the United States and abroad.
But while the moral imperative to end hunger will fail to resonate with some, perhaps hard-line financial stats will perk up those deaf ears. According to Fast Company, a new report by the World Resource Institute is hammering home not only the ethical implications, but also the economical efficacy, of taking measures to reduce food waste immediately. It's key finding? After evaluating cost and benefit data for 1,200 businesses across 700 companies in 16 countries, researchers assert that "for every $1 invested in things like training staff to lose less food in production, $14 or more were saved."
The report also points to benefits beyond the private sector, citing successful gains made in the United Kingdom between 2007 and 2012, wherein "a nationwide initiative helped curb household food waste by 21 percent." During that initiative, for every every $1.22 spent by the government, households and local authorities realized a whopping 250:1 return on investment. Other successes in Europe include Denmark, which has led the pack in the fight against the food waste, reducing its own national waste by 25% in just five years. The dollar-and-cent incentive is listed, of course, as complementary to the numerous other reasons to take action: curbing climate change, conserving resources, and complying with waste disposal regulations.
Last year, the United Nations released its first-ever global standard to measure food loss and waste in order to help world leaders working to achieve Sustainable Development Goal Target 12.3: halving food waste by 2030. In alignment with that target, President Obama in 2015 pledged to reduce food loss and waste by 50 percent by 2030, according to the U.S. Environmental Protection Agency (EPA). With the help of coalitions like Champions 12.3—an army of governments, businesses, research institutions and more dedicated specifically to achieving SDG Target 12.3—, that goal has gained significant traction over the past few years, both in the public and private sectors.
But with President Trump's threats—unfounded, though they were—to dismantle the agency that would be responsible for carrying out such an initiative, nonprofit organizations and the science community have naturally expressed concern. (To be clear, Trump's new EPA head, Scott Pruitt, does not believe that human activity is a "primary contributor to the global warming that we see.") But if the moral mandate to end hunger and save the planet can't move the heart of our dealmaker-in-chief, perhaps a solid ROI will prove more effective.
h/t Fast Company