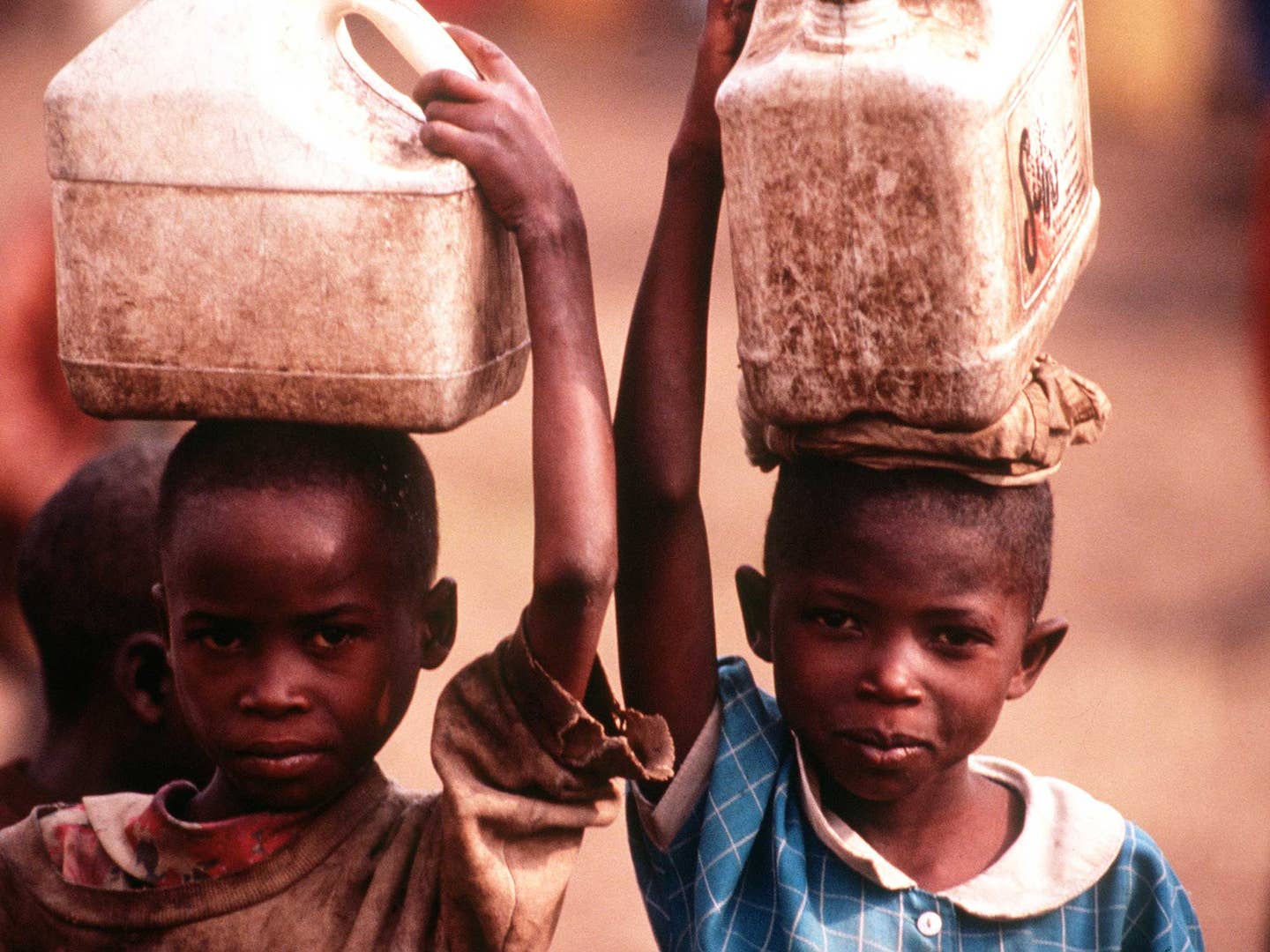 Culture
This Solar-Powered Cart Could Revolutionize Water Access In Africa
The model could save women and children from walking up to 15 miles per day for clean water
The average African woman or child walks over 3.7 miles a day to get clean water, World Vision reports. Often barefoot, they walk through dangerous areas filled with snakes and bees, and sometimes make this trip more than once a day. Fast Company reports that in drought-affected areas, the walk for clean water can be up to 15 miles per day.
According to Fast Company, Jose Paris, a former car designer created a solution: a solar-powered cart that can carry up to a dozen 20-liter containers of water in one trip. The Watt-r cart, which is still in development, is powered by a small electric bike motor as opposed to an engine, and does not require batteries. Because of its solar panels, the cart will only run during sunlight, and is designed to move no faster than a typical walking speed.
Although a human being will still have to walk beside the cart, they will be able to carry greater quantities at a time, and stop in villages to sell the water on their way back. Specifically, the goal of this cart is to reduce the amount of time women and children spend collecting water, who are currently unpaid for their gathering services. According to Fast Company, men typically operate pushcarts for water delivery because of the required labor. Paris' design requires no labor, as the carts will move on their own, so he hopes women and children can become the entrepreneurs.
Recently, the New Yorker reported that solar-power is experiencing a new wave in sub-Saharan Africa, due to its cheaper cost and availability for financing as opposed to electricity. Paris told Fast Company that if his solar-powered cart design is successful, the features of his model could be used toward other innovations, such as a water purification system.
Paris expects to test his cart in London or Spain first, and then take a model to Kenya in 2018.