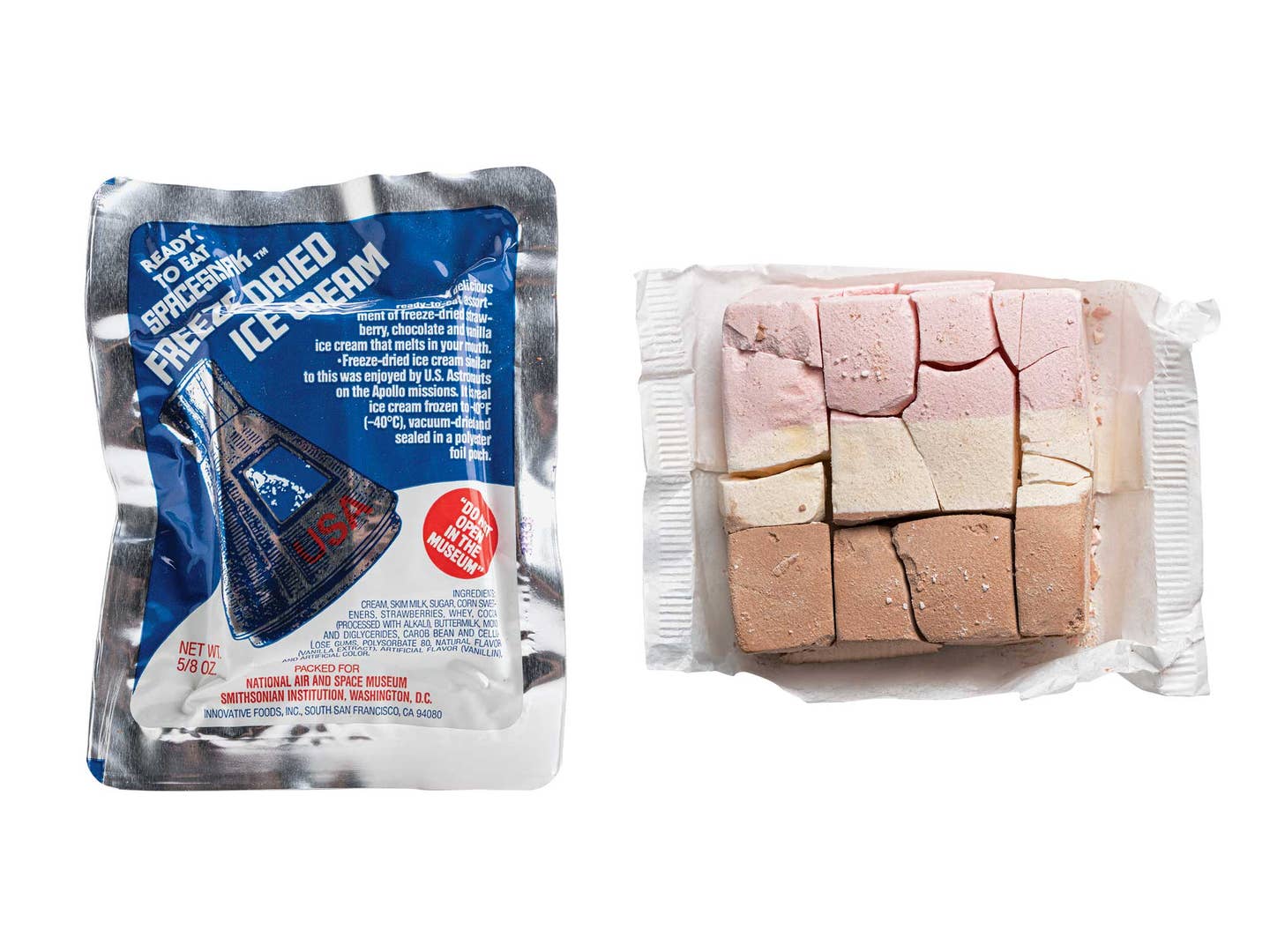 Culture
Remember Astronaut Ice Cream?
Astronaut Ice Cream's first voyage didn't go so well. Then the dessert took off on Earth.
Astronaut Ice Cream, that sweet pastel-striped chunk still plentiful at museum gift shops and camping stores around the country, was served in space—exactly once, aboard Apollo 7 during its 1968 mission to orbit Earth. Unfortunately, in the weightless environment, the brittle crumbs shed by the freeze-dried treat turned out to be hazardous to both the astronauts' eyes and the ship's sensitive machinery. But within the next few years, American enthusiasm for all things space—moon boots! Tang!—led the Smithsonian National Air and Space Museum to partner with American Outdoor Products (a manufacturer of backpackers' meals) for a revival of the dessert to hawk to visitors.
The slices of Neapolitan, packaged in signature foil pouches and dubbed Astronaut Ice Cream, were immediately popular, and a special division within the camping-foods company was created—Astronaut Foods—to keep up with demand. In the following decades, marked by the 1977 premiere of Star Wars, and then SpaceCamp in 1986, Astronaut Ice Cream never lost its luster with fans. Freezers stocked with the real thing (Blue Bell sundae cups) did eventually make it to the International Space Station in 2006. Yet it's the other stuff that remains the American success story. To date, Astronaut Ice Cream's appeal has endured longer than NASA's Space Shuttle program.